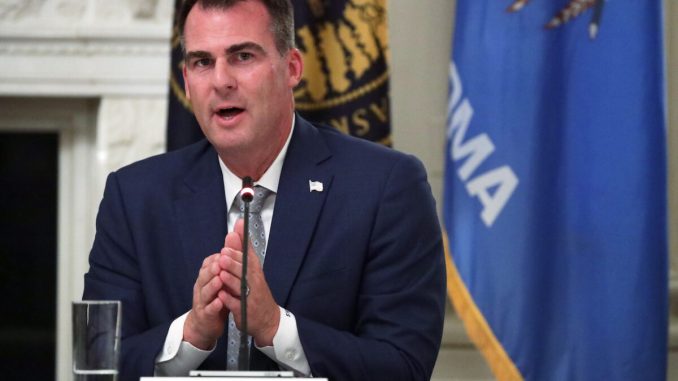 Oklahoma Gov. Kevin Stitt on Monday signed into law a bill that makes the state a Second Amendment Sanctuary State.
"My team is hard at work again, reviewing bills and signing them into law. As of today, Oklahoma is officially a 2nd Amendment Sanctuary State!" Stitt, a Republican, announced on Twitter.
The new law, also known as the "Second Amendment Sanctuary State Act," or SB 631, would prevent any lawmakers in the state from infringing upon the right of an Oklahoma citizen to keep and bear arms, by preventing them from enacting any new laws or regulations related to arms and ammunition.
It would also prevent any buy-back, confiscation, or surrender of firearms, firearm accessories, or ammunition from abiding citizens of Oklahoma. Any such order, rule, policy, or regulation by any federal, state, county, or municipality, would be considered an "infringement on the rights of citizens to keep and bear arms as guaranteed by the Second Amendment of the Constitution of the United States and Article II, Section 26 of the Constitution of Oklahoma," according to the text of the legislation (pdf).
"It shall be the duty of the courts and law enforcement agencies of this state to protect the rights of law-abiding citizens to keep and to bear arms within the borders of this state and to protect these rights from the infringement provided under the provisions of this act," it adds.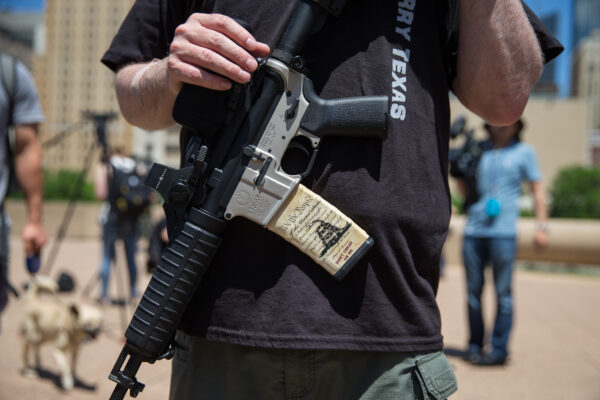 The preemption provided in the new law includes any regulation of arms and ammunition, pursuant to the National Firearms Act of 1934, and any regulations or provision of the Gun Control Act of 1968, prohibited or regulated on or after the effective date of the new law. The bill takes effect immediately.
State Sen. Warren Hamilton (R-McCurtain), who authored the bill, said in a statement in March when the state's Senate approved the measure that it "builds a wall of protection around our Constitutionally-protected, God-given, blood-bought rights to keep and bear arms."
"Declaring Oklahoma as a Second Amendment Sanctuary State is an important 'win' in our battle to reclaim and protect our individual liberties," he added.
He also said, "SB 631 states that the gun laws as they exist today are as restrictive as they're ever going to be, and that they cannot be added to. No governmental agency has the Constitutional authority to restrict magazines, ammunition, modern sporting rifles or AR pistols. This bill is simply a red line that clearly defines the limits of governmental authority regarding our unalienable, God-given, blood-bought, constitutionally guaranteed right to keep and bear arms."
Oklahoma's new law comes after President Joe Biden on April 8 announced a series of new gun control measures via executive action. Gun rights groups including the National Rifle Association and Gun Owners of America have criticized the move.