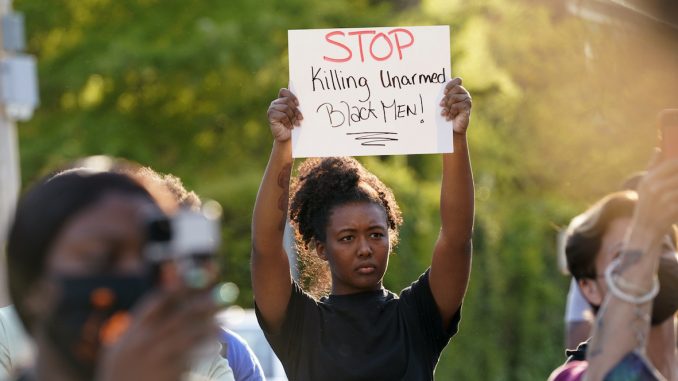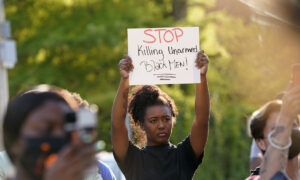 The mayor's office of Elizabeth City, North Carolina, declared a state of emergency on Monday morning ahead of the release of body camera footage that shows the shooting of a 42-year-old black male by a police officer, suggesting the move is designed to preempt protests and riots.
Mayor Bettie Parker stated that law enforcement expects a "period of civil unrest" following the release of the video showing the fatal shooting of Andrew Brown Jr. last week. Brown died following the execution of a search warrant on April 21, and witnesses have said that Brown was driving away from the scene at the time when deputies opened fire.
The video is expected to be released to the public this week, officials have said. Reports have said that Brown's family is slated to see the video footage first.
Parker's order will allow officials "to ensure the safety of our citizens and their property" in the event of "civil unrest," according to her declaration (pdf).
The order goes into effect at 8 a.m. on April 26, directing all Elizabeth City agencies to "take whatever steps necessary to protect life and property, public infrastructure, and provide such emergency assistance deemed necessary to preserve public safety." City offices are also closed Monday.
"Schools will share additional information regarding the remote learning schedule with families," a statement posted to Elizabeth City-Pasquotank Public Schools's Facebook page on Sunday read. "We appreciate your support and understanding during this time."
The shooting of Brown came after a jury handed down a guilty verdict to former Minneapolis Police officer Derek Chauvin in the death of George Floyd as well as an officer-involved shooting of a teenage girl in Columbus, Ohio, who was captured on video armed with a knife and was apparently trying to stab another woman.
Brown family attorney Harry Daniels told CNN that his family has an appointment with the county attorney at 11:30 a.m. ET, and Daniels, civil rights attorney Ben Crump—who represented Floyd's family and helped them secure a lucrative sum from the city of Minneapolis earlier this year—and attorney Bakari Sellers will hold a news conference after that.
"It's clear to us there is something bad on that bodycam video," Crump told CNN on Saturday. "Transparency is essential."
Crump last week claimed in a tweet that Brown was "posing no danger to officers" as he was allegedly driving away from them.
Pasquotank County Sheriff Tommy Wooten II said Saturday that he would file a motion to allow the release of the video.
"Only a judge can release the video. That's why I've asked the North Carolina State Bureau of Investigation to confirm for me that the releasing of the video will not undermine their investigation," Wooten said. "Once I get that confirmation, our county will file a motion in court, hopefully Monday, to have the footage released."