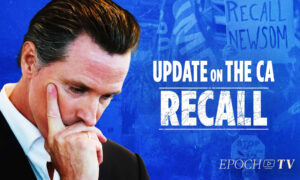 Why Californians Are Losing Hope in the States Political Party Structure | Anne Dunsmore
California's effort to recall Governor Gavin Newsom is underway as the signature verification deadline approaches.
My guest today is Anne Dunsmore. She is a campaign manager and finance director for Rescue California.
Today she discusses, the next step in the recall election and why the political party structure is failing Californians.
California Insider is an Epoch Times show available on YouTube, Rumble, Youmaker, and The Epoch Times website. It also airs on cable on NTD America. Find out where you can watch us on TV.