Knowing what kids like is an art. Here's some proof that film critics generally don't understand what kids like. Who does know? Those who get it right are, to name a few, Waldorf school kindergarten teachers, puppet shows, and Pee Wee Herman before his career implosion.
Speaking of Pee Wee, kid-humor is a field of study unto itself. New York acting coach to the stars, Allen Savage, who once ran a children's theater in New Mexico (one company member was Doc Brown of "Back to the Future," Christopher Lloyd) said the best laughs were achieved by simply standing behind the curtains, prior to the actual show, and waggling them. That would produce roars of kid laughter.
Compare and Contrast
The company Essential Kids did an interesting survey: they asked a bunch of children what their favorite Pixar movies were. What became quickly apparent was that adults (especially adult movie critics) think they know what kids like but just don't.
For example, critics thought "Finding Nemo," was perfect for kids! And kids haaated it. Critics think Pixar movies are declining … but kids think they're just fantastic! Better than ever!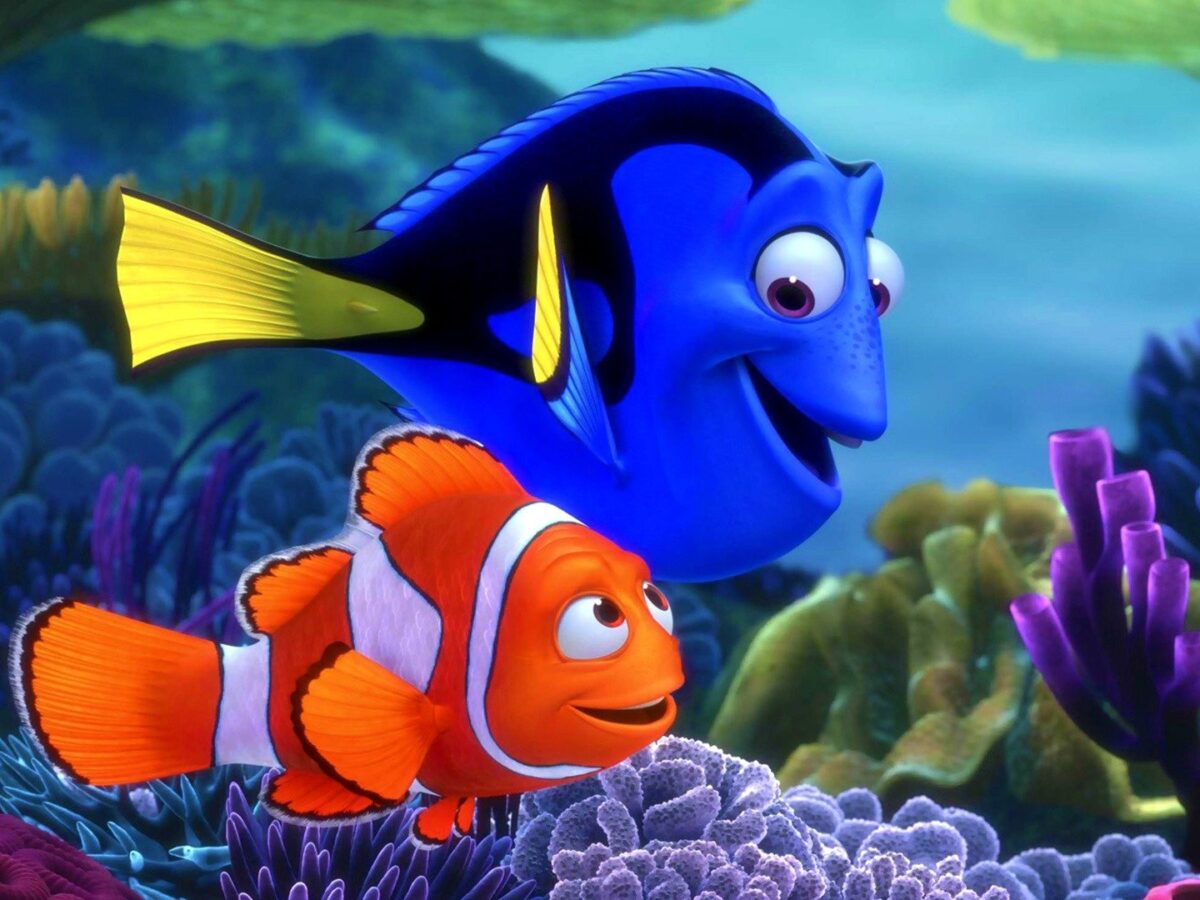 So Essential Kids took Rotten Tomatoes website ratings of Pixar films, and compared critic's ratings with kid ratings. They discovered that critics deemed kid movies good only if adults liked them too. And which adults might that be? Critic adults. But the fact of the matter is, kids couldn't care less about what critic adults like.
They further discovered that kids love sequels, whereas critics generally can't stand them. And here was a big discovery: many, many adult movies that adults think are just great for kids … are considered "too scary!" by kids. Good to keep in mind when we think our 8-year-olds will be absolutely thrilled seeing "Deadpool."
Critics Versus Kids
1. Monsters, Inc. (2001)
Critics' Rating: 96 percent—Kids' Rating: 93 percent
2. The Incredibles (2004)
Critics: 97 percent—Kids: 85 percent
3. Cars 2 (2011)
Critics: 39 percent—Kids': 82 percent
4. A Bug's Life (1998)
$162,798,565
Critics: 92 percent
Kids: 43 percent
Let the Money Talk:
The numbers speak for themselves. Here are the 15 top money-making kid's films of all time. All box office grosses are domestic only, and are according to BoxOfficeMojo.com. The films included here are G-rated, signifying that they are children's films.
1. The Lion King (1994)
$422,783,777
Critics' Rating: 93 percent
Kids' Rating: 93 percent
2. Toy Story 3 (2010)
$415,004,880
Critics' Rating: 100 percent
Kids' Rating: 92 percent
3. Finding Nemo (2003)
$380,843,261
Critics' Rating: 99 percent
Kids' Rating: 86 percent
4. Monsters, Inc. (2001)
$290,642,256
Critics' Rating: 96 percent
Kids' Rating: 93 percent
5. The Incredibles (2004)
$261,441,092
Critics: 97 percent
Kids: 85 percent
6. Toy Story 2 (1999)
$245,852,179
7. Cars (2006)
$244,082,982
8. WALL-E (2008)
$223,808,164
9. Toy Story (1995)
$223,225,679
10. Beauty and the Beast (1991)
$218,967,620
11. Aladdin (1992)
$217,350,219
12. Cars 2 (2011)
$191,452,396
Critics: 39 percent
Kids': 82 percent
13. Snow White and the Seven Dwarfs (1937)
$184,925,486
14. A Bug's Life (1998)
$162,798,565
Critics: 92 percent
Kids: 43 percent
15. 101 Dalmatians (1961)
$144,880,014
16. The Jungle Book (1967)
$141,843,612
17. Mary Poppins (1964)
$102,272,727
18. Bambi (1942)
$102,247,150
My Top 5 Kid Movie Picks
The forgoing was all to prove that film critics like to spout off a bunch of highfalutin-sounding theories, but the reality of it is, they don't know what the heck kids like, and the following list of kids movies is therefore subjective, and all about what I like.
Young Children
1) 'Monsters, Inc.'
This one was easy. The kids said it themselves, right up there—93 percent. Here's the story for those who've somehow missed this:
Monsters Inc. is the biggest scare factory in the scary world of monsters, and huge, purple spotted, blue-furred, horned Sully (John Goodman) is a world-class scare-er of small children! His scare-assistant, best buddy, and roomie is a small, green, opinionated, argumentative, Noo Yo-awk-accented, blue-streak-talking cyclopian monster named Mike Wazowski (Billy Crystal). Along comes little human girl-child Boo, and rocks their monster world!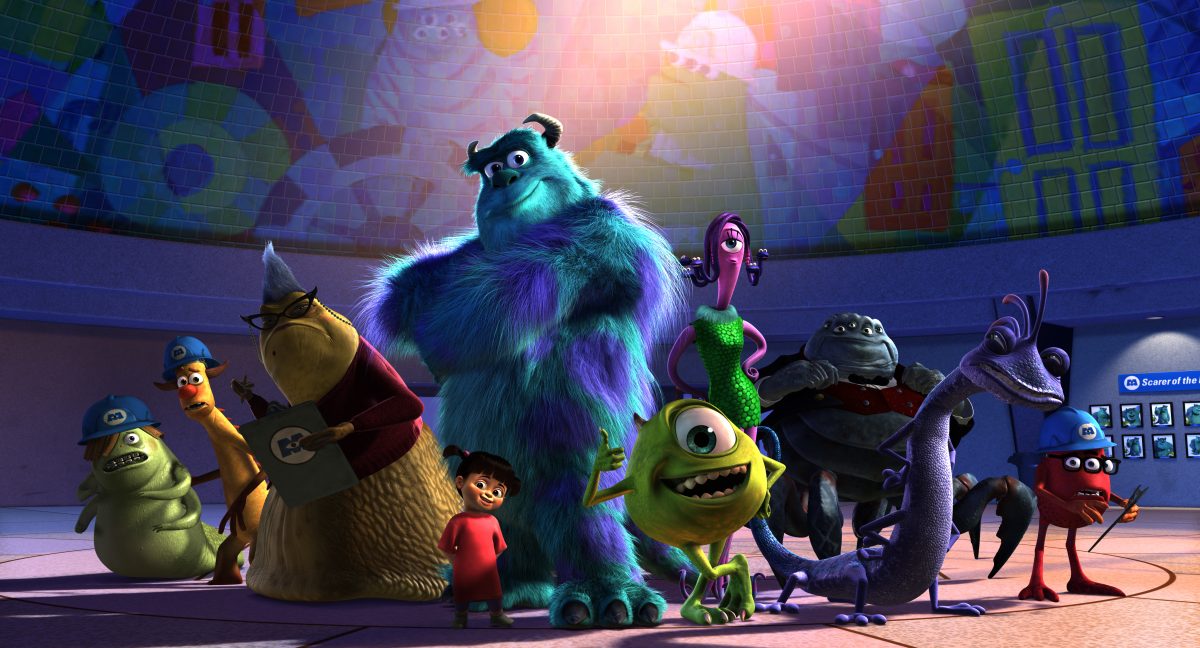 Crystal and Goodman are hilarious, Pixar is immeasurably inventive, and the whole movie explains to kids why, even when they do see a scary monster in the closet or under the bed at night, those monsters are really nice and only faking being scary! Priceless for children.
2) 'The Iron Giant'
It's 1957: A giant alien robot crash-lands in the piney woods near the small town of Rockwell, Maine. Local 9-year-old boy Hogarth takes his toy pop-gun and goes on a night-time foray to find the disturbance.
He encounters the enormous metal robot, and befriends him, because the robot, once you get to know him, has the personality of a pet dog. A sinister government agent tries to destroy the robot, and Hogarth and his new, cool daddy-o beatnik friend Dean McCoppin (Harry Connick Jr.) try to save their new metal friend, all while avoiding mom's scrutiny (Jennifer Anniston).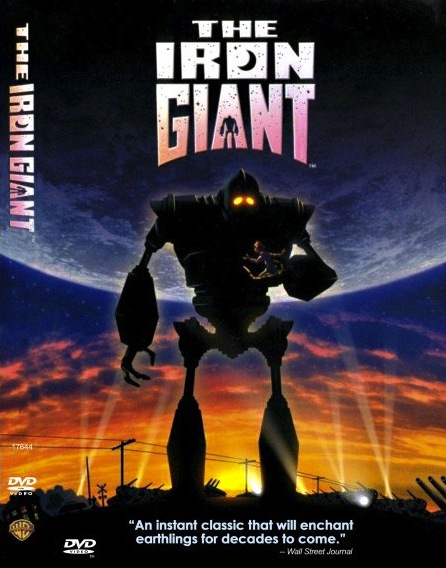 Brad Bird who made this, also made the incredible "The Incredibles." Apart from the unbelievably nostalgic American small-town cozy imagery, it's the unlikely voiceover by "Fast & Furious" superstar Vin Diesel, utilizing only bass-register unintelligible metallic groans, grunts, and mutterings, that engender huge compassion for the personality of this giant robot as a lost, confused, misunderstood, wonder-filled small child, trying to make sense of the world. Wonderful for kids.
3) 'Toy Story'
This 1995 children's comedy was the first full-length CGI feature film, kicking off a trend that continues to ramp up yearly. You've heard of "The Secret Life of Bees?" This is the secret life of toys. We all knew it, but could never prove the fact that our toys come to life when we leave the bedroom.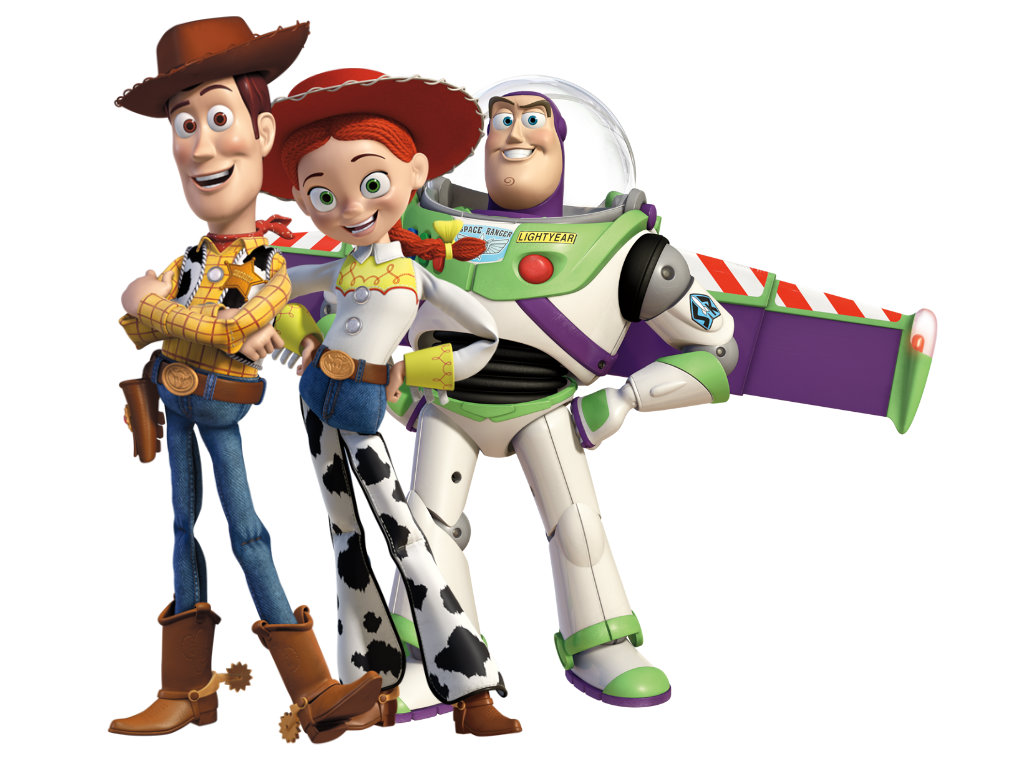 Like the best fairy tales, children love to re-watch this film, over and over. This goes for almost all the Pixar films. Pixar does children's movies right by respecting the child audience, not underestimating them, and being just sophisticated enough that they're timeless tales for kids, babysitters, and parents alike.
Older Children
4) 'The Sound of Music'
Based on the real life story of the Von Trapp Family singers. In Austria, circa the late 1930's, young Maria (Julie Andrews) is trying hard to be a good little nun, but she's just too full of life, and, like the prince in "Monty Python and the Holy Grail," she "just wants to … sing!"
Navy captain Georg Von Trapp writes Maria's convent abbess, inquiring after a governess who might be up to the difficult task of handling his seven rowdy kids. Maria takes the job. The children are not happy with dad gone all the time, and have ingeniously managed to run off all of the previous governesses. Maria's kindness, truthfulness, and patience, along with a great sense of fun (and catchy songs) win them all over—including uptight dad.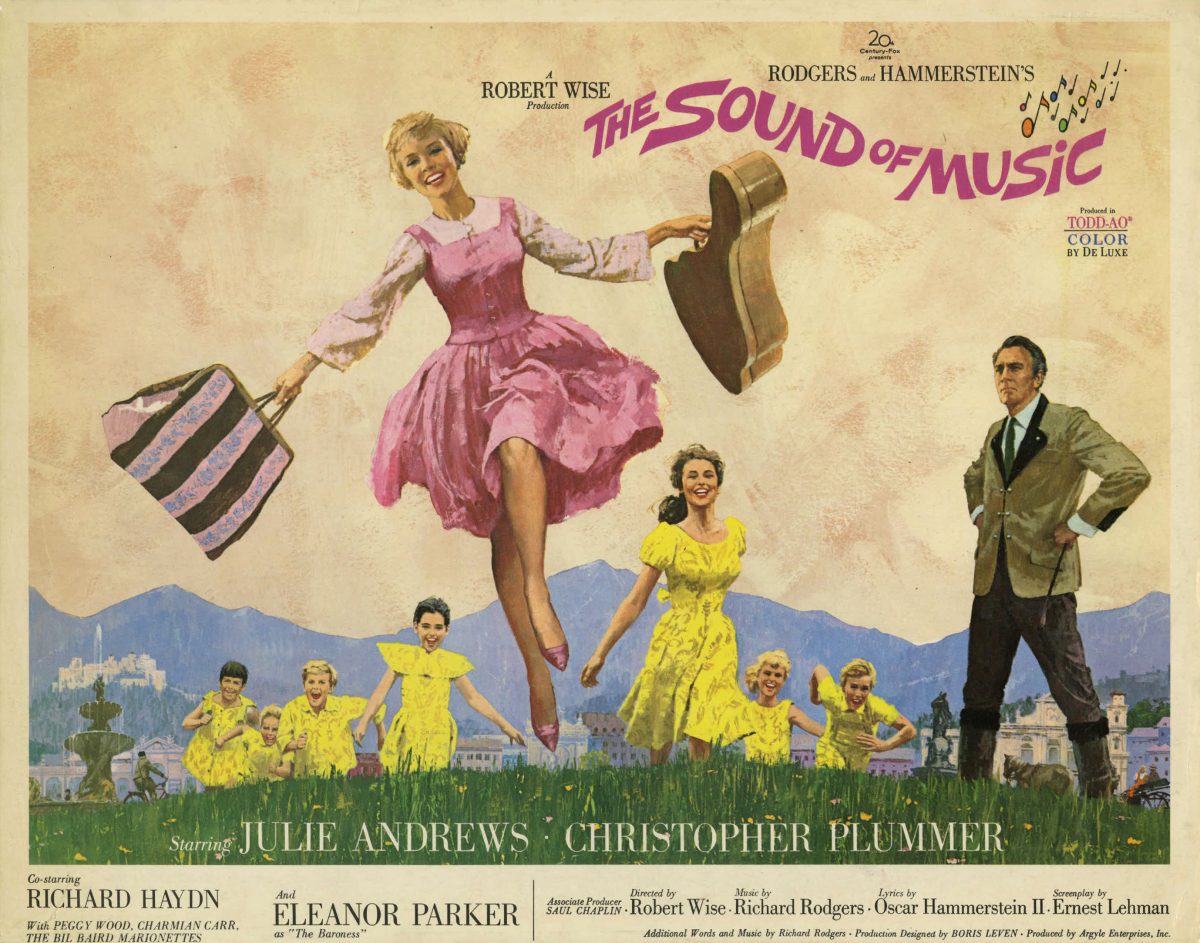 Two love stories here: Maria and the Navy captain, and oldest daughter Liesl and her soon-to-be-Hitler-youth boyfriend. A classic, full of singing, fun for kids, teens, and adults alike, as it's got major romantic atmosphere. The downside is that hearing "Doe, a deer," and "These are a few of my favorite things," will make New Yorkers remember how much they hate hearing these tunes played ad nauseum by subway musicians.
5) 'Stand By Me'
The key line to "Stand By Me" is narrated by the author Gordie Lachance (Richard Dreyfuss), right at the end: "I never had any friends later on like the ones I had when I was 12."
He tells a childhood tale about hanging out with his three closest 12 year-old classmates—Vern Tessio, the sweetly naive chubby one, Teddy Duchamp the nutty one with the crazy, abusive dad, and Chris Chambers, Gordie's best bud. Chris is considered by all to be an up-and-coming lowlife, from a bad family—but Chris (River Phoenix) has integrity and loyalty in spades.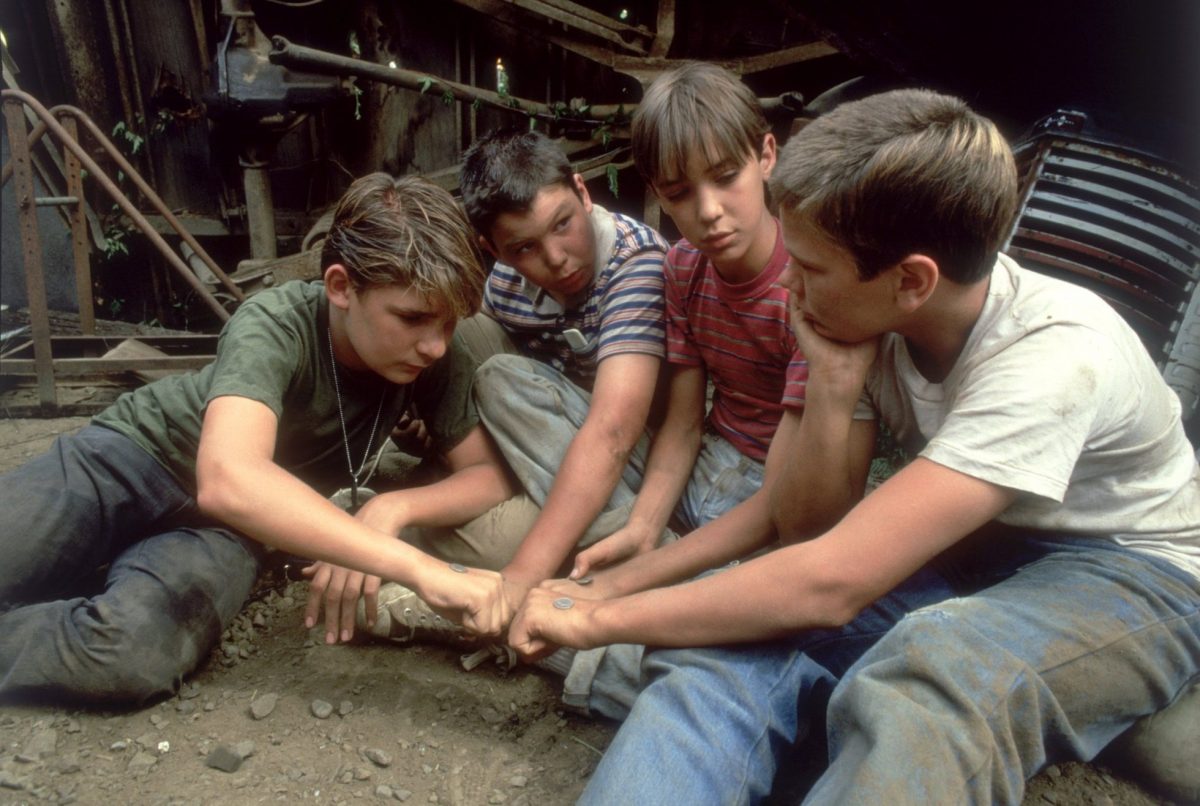 Chubby Vern secretly overhears his juvie older brother saying he's discovered the body of a dead boy in the woods, but is afraid to tell anyone. Vern tells his buds, and they're all immediately convinced it's gotta be one Ray Brower, a kid their age who went missing three days ago, picking blueberries.
They go see what they can see. Remember the excitement and dread of that kind of adventure? The four don't know that the neighborhood group of older boys, led by sadistic Ace Merrill (a young, excellently annoying Kiefer Sutherland), are going on the same journey.
It becomes a nostalgia-laden, all-American version of an Australian rite-of-passage walkabout, in a sense. The four boys embark on the path of manhood, in the facing of their fears of seeing a dead body, the sharing of their heretofore privately-held griefs, and the facing down and standing their ground regarding the bullying older boys.
These 5 Films
These films share the qualities of friendship, doing things for friends, family, integrity, conquering fears, acceptance, tolerance, and all have plenty of humor. I'm pretty sure kids will like these movies. But what about film critics not knowing what kids like? I'm willing to bet I've got many more summers 0f camp-counseling and life-guarding than most critics.