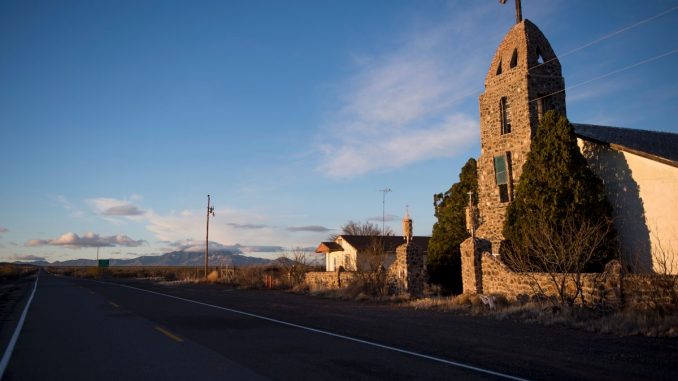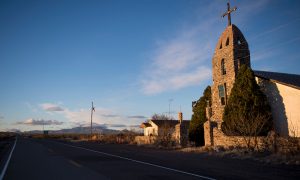 New Mexico Gov. Michelle Lujan Grisham allowed places of worship around the state to operate at maximum capacity, coming about a year after the state started limiting capacity due to the COVID-19 pandemic.
Since last April, when the lockdowns were first initiated, there have been restrictions based on tiered guidelines for places of worship.
"The change was made in light of recent U.S. Supreme Court decisions that enjoin states from enforcing capacity limits on churches that are more restrictive than other entities like factories and schools," Grisham press secretary Nora Meyers said in a statement over the weekend. Schools in the state were allowed to completely reopen on April 5.
The move comes after a Supreme Court ruling on April 9 that California couldn't enforce pandemic-related restrictions on places of worship, prayer meetings, Bible studies, and other affiliated events. It came after faith groups and residents filed lawsuits against Gov. Gavin Newsom, a Democrat.
"Applicants are likely to succeed on the merits of their free exercise claim; they are irreparably harmed by the loss of free exercise rights 'for even minimal periods of time'; the State has not shown that 'public health would be imperiled' by employing less restrictive measures," said an unsigned opinion of the high court's majority in mid-April.
"It is unsurprising that such litigants are entitled to relief. California's Blueprint System contains myriad exceptions and accommodations for comparable activities, thus requiring the application of strict scrutiny," the majority added.
But Meyers, in statements to the press, said that "Houses of worship are strongly encouraged to protect their congregants and communities by enacting social distancing measures to bolster public health and minimize risk of viral spread of their own accord."
Various religious groups said they were pleased with the decision.
"If it has been awhile since you've been in church or you've been thinking about faith again after this difficult year, we have a simple message for you: come worship with us this Sunday," Pastor Skip Heitzig of Albuquerque's Calvary Church said in a statement to Fox.
The Archdiocese of Sante Fe on Friday, meanwhile, issued a statement to the Albuquerque Journal, saying "it is of paramount importance to remember that the church values everyone's safety and well-being … Life is sacred and we are taking every precaution to protect our people from the coronavirus."
COVID-19 is the disease caused by the CCP (Chinese Communist Party) virus, also known as the novel coronavirus.