Bette Davis became one of the most respected actresses in Hollywood during the 1930s, largely because she rarely played average heroines. Do the characters she created continue to challenge our expectations today?
People who love 1930s cinema are familiar with the Pre-Code Era, which is roughly categorized as 1930–1934. These first few years of talking pictures have acquired a cult following in the 21st century because of their daring violence, flagrant immorality, and shocking risqueity.
Then the lawless fun came to a screeching halt in July of 1934, when the Motion Picture Production Code began to be effectively enforced by Joseph I. Breen and the newly formed Production Code Administration.
The loss that people mourn the most regarding the demise of pre-Code freedom is strong female characters. They resent how the complex female characters who challenged moral boundaries on the pre-Code screen were replaced by strictly traditional female roles under the Code.
However, Bette Davis characters challenge this misconception. In the 1930s, Miss Davis was nominated for four Academy Awards for Best Actress, winning for "Dangerous" (1935) and "Jezebel" (1938). Her roles in these films are not only testaments to her amazing talent but also proof against misconceptions about the depictions of womanhood in Code films.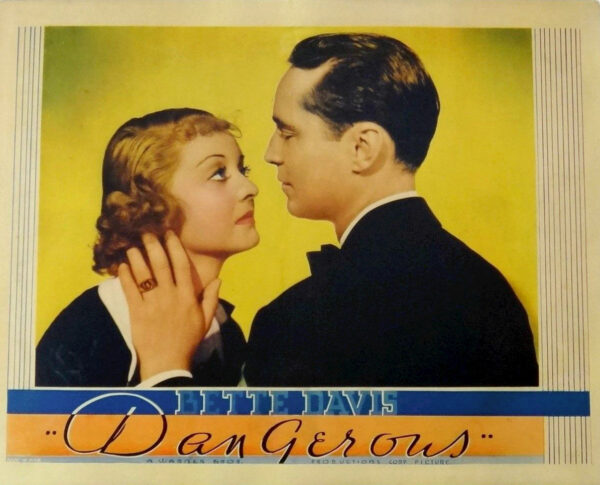 At first glance, one might think that "Dangerous" and "Jezebel" bear no similarities besides being Warner Bros. pictures starring Bette Davis. After all, "Dangerous" is set in modern times in 1930s New York, while "Jezebel" is set almost a century earlier, in 1850s Louisiana.
Furthermore, when the films begin, Davis's characters are in very different circumstances. Joyce Heath in "Dangerous" is an alcoholic, has-been actress who has been left destitute and depressed after a series of unlucky incidents have branded her a jinx. Julie Marsden in "Jezebel" is a proud Southern belle of position and means, who lives with her Aunt Belle (Fay Bainter) but follows no rules except her own reckless will.
However, upon closer examination, the characters reveal how similar they truly are. Both harbor deep affection for their respective leading male characters, but they are selfish and arrogant in their pursuit of love. Their unfeminine way of handling the men in their lives prevents either of them from living happily ever after in the usual sense.
Bette Davis rarely played meek, subservient women. She sometimes played very feminine, kind, and traditional ladies, but her characters were never one-dimensional love interests for male co-stars. Hailed as one of Hollywood's most talented performers, she was valued for her acting prowess above her appearance. Since she often played films' central characters, she received top billing above her leading men. That was because she played characters who were very complex, multifaceted, and sometimes even sinister.
The only thing they were not—as pre-Code female characters were—is obviously unethical or loose in their morals. If they were, like all characters in Code films, they were punished for their sins.
Davis's two Oscar-winning roles are very complex. Both women present many characteristics and natures throughout the stories, transforming physically as well as emotionally. Joyce Heath is an alcoholic actress who goes on the wagon when young architect Don Bellows (Franchot Tone) believes in her talent.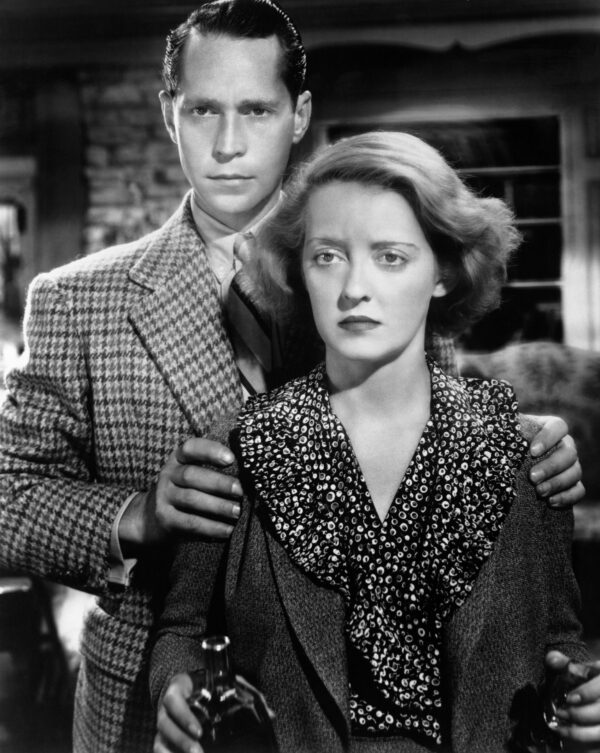 Later, angry that Don's attempts to help her are motivated by pity, Joyce decides to get even with him by capturing his heart and then humiliating him. However, her plan backfires when she finds herself truly falling for him.
Julie is a Southern woman of means who scandalizes antebellum New Orleans by barging into the exclusively male bank. When her fiancé, young banker Preston Dillard (Henry Fonda), scolds her, she defies him and societal standards by wearing red to an important ball, instead of the obligatory white for unmarried women.
Yet the joke is on her when Preston forces her to accept the humiliating results of her decision and then leaves her. Julie and Joyce both experience traumatic experiences before ultimately changing toward the end of their subsequent stories.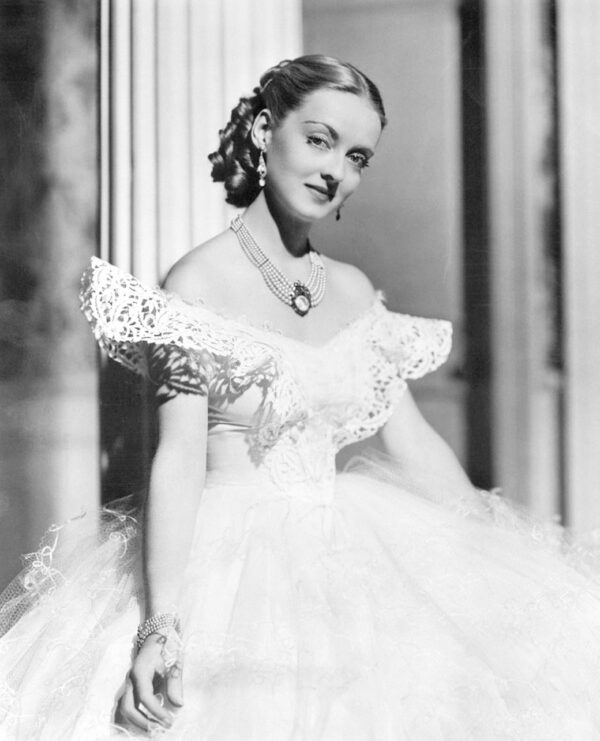 Most movies provide satisfying conclusions by having the leading man and leading lady live happily ever after together. However, "Dangerous" and "Jezebel" challenge that formula by having the leading man marry a second woman partway through the film.
Ironically, Margaret Lindsay is the other woman in both films. How does the supporting actress's characters beat Bette Davis's for the men in these stories? While Joyce and Julie are hot-headed, rebellious, and manipulative, Lindsay's characters display feminine virtues.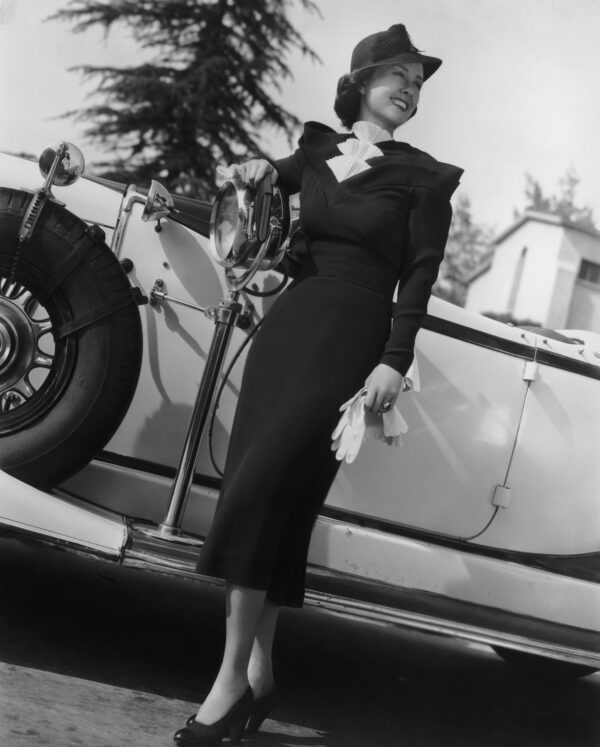 Gail (Lindsay) in "Dangerous" is engaged to Don before he meets Joyce. When he falls under Joyce's spell, Gail kindly releases him from the betrothal, patiently believing that he'll return someday. In "Jezebel," Preston meets and marries Amy (Lindsay) after he leaves Julie. When he brings his Northern bride back to Louisiana, she is friendly, kind, and patient despite the hostility of her new husband's friends.
Like Bette Davis's two roles, Margaret Lindsay's characters in these films display very similar characteristics. Instead of reacting with possessiveness, harshness, and hostility, Lindsay's characters are completely trusting and understanding toward her leading men's characters. Gail encourages Don to break their engagement because of his fascination for another woman, knowing he would still think of Joyce even if he married Gail. Similarly, Amy endeavors to be friendly to everyone staying at Julie's plantation, including the jealous and vindictive hostess herself, despite the guests' hostile feelings toward Yankees.
Both Gail and Amy display the feminine virtues of yielding their own self-wills and personal desires for the ultimate good of the men they love. Rather than selfishly trying to possess Don and Preston, Gail and Amy relinquish them to Joyce and Julie. It is only by giving them up for their own good that these ladies win the man's heart and hand in the end.
In both these films, Davis's characters realize that they must be feminine and gentle, but only after it is too late. In "Dangerous," Joyce responds to Don's compassionate concern for her, allowing him to lead her to orchestrate a successful comeback on the stage. However, she remains elusive in setting a date for their wedding, since she hasn't told him that she is still married to another man, Gordon (John Eldredge). When her husband refuses to give her a divorce, she decides to destroy them both if she can't have her way, even though it will ruin Don.
In "Jezebel," Julie humbles herself before Preston when he returns from the North, only to realize that he has already married another woman. Refusing to admit her defeat, she steers the conversation toward hostility between the North and South to make Preston feel disloyal because of his Northern bride and sympathies. She pits him against her other admirer, Buck (George Brent), provoking them toward the possibility of a deadly duel, since she doesn't care whom she hurts in her selfish pursuits.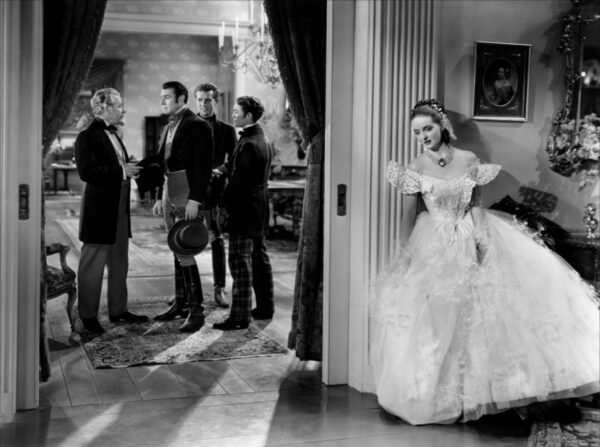 These two characters, actress Joyce Heath and Southern belle Julie Marsden, are comparable in terms of their natures as well as events in their respective films. In both movies, Margaret Lindsay plays the virtuous wife of the leading man, to whom Bette Davis's character loses out.
It is easy to see why Joyce and Julie do not earn the hands of the men they love. Although selfish, manipulative women could successfully control and destroy men, they never won happy endings in Code films. However, the dramatic acting required to create such characters could win Academy Awards.
Although Joyce and Julie seem irredeemable, their own folly ultimately leads them to redemption and the possibility of future happiness, although not with Don or Preston. Both women realize that their own selfishness and disregard for others has led them to destroy lives, including their own. They also realize that the only way to redeem themselves is by doing something to help the men they loved and lost, even though they are happily married to other women.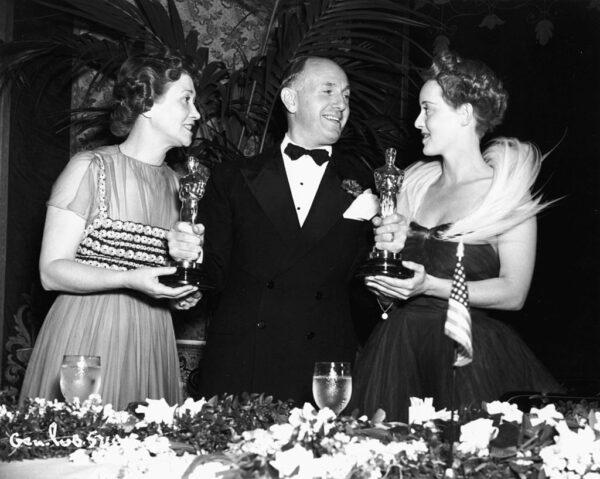 Both women renounce their selfish lifestyles, admitting that they are not as feminine as their rivals, who display gentleness, bravery, generosity, and nobility of spirit. Even though Joyce and Julie lose their men, Bette Davis won her Oscars.
Tiffany Brannan is a 19-year-old opera singer, Hollywood history/vintage beauty copywriter, travel writer, film blogger, and ballet writer. In 2016, she and her sister founded the Pure Entertainment Preservation Society, an organization dedicated to reforming the arts by reinstating the Motion Picture Production Code.