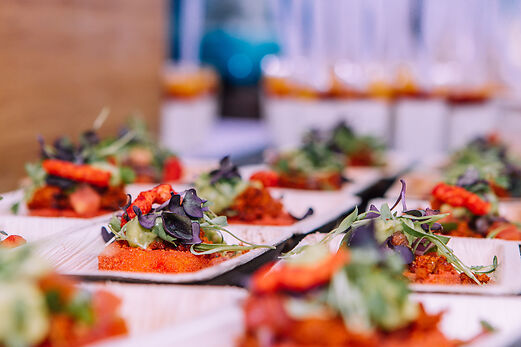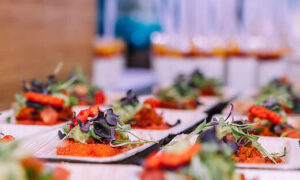 Costa Mesa's Share Our Selves (SOS) has become known for its annual "Wild and Crazy" taco night fundraiser. The event features Orange County luminary chefs who craft unique twists on traditional street tacos and margaritas.
After last year's event was cancelled due to the ongoing COVID-19 pandemic, organizers decided to plan this year's fundraiser as a drive-thru experience at the Orange County Fair & Event Center in Costa Mesa.
More than 300 foodies and philanthropic supporters are expected to be in attendance, and guests will be invited to vote for the Yelp People's Choice Taco Award, an element of the event that sparks good-natured competition among participating chefs when it comes to originality and presentation.
Throughout the history of the event, chefs have presented some deliciously avant-garde offerings.
"Our chefs always come up with the most interesting tacos," SOS chief development officer Jay Donoghue told the Epoch Times via email. "Over the years we've eaten alligator, crickets, foie gras, and more. Chefs have made taco shells out of cauliflower, squash blossoms, kimchi, cheese, you name it."
Donoghue said that after having to cancel the 2020 event, they are all trying to guess what innovative combinations the chefs will come up with for event guests this year.
Proceeds go toward SOS Social Services, which provides food, emergency financial relief, homeless support services and more to the community.
Per-person tickets for the April 24 event must be purchased in advance online or by calling 949-402-1182. Vehicles will be assigned drive thru times in 15-minute intervals between 3 and 6 p.m. Carpooling is encouraged.