Commentary
China's Alibaba Group found itself under the spotlight following a record antitrust fine slapped on the tech giant, yet it openly expressed its gratitude to the Chinese regime.
On April 10, the world's biggest e-commerce company was fined 18.2 billion yuan ($2.8 billion) by Chinese regulators for anti-competitive tactics, as the ruling Chinese Communist Party (CCP) tightens control over fast-growing tech industries in the mainland. But Alibaba quickly responded and said in an open letter that it is "full of gratitude and respect," as it would not have achieved its growth without sound government regulation and critical support.
It's mind-boggling as to why Alibaba would immediately release such a statement after being slapped with a huge fine. But a quick look into its past would help explain the situation.
Back in 2000 when the world entered a new internet era and e-commerce became hugely popular, mainland China was losing ground due to its lack of online payment means. In the early days, overseas e-commerce relied upon credit card payments, but there were few credit card users in China. So the lack of an online payment system, coupled with rampant fraud, made it difficult to promote e-commerce in China for a long time.
In 2004, Alibaba started Alipay as the first Chinese online payment platform. Since then, the e-commerce industry in China has flourished and Alibaba has made a lot of money, with Alipay becoming its most profitable business.
According to Jack Ma, Alibaba's founder, the idea of launching Alibaba's own online payment system Alipay was copied from the PayPal model. In one of his later speeches, Ma mentioned what he had once told his employees when they were establishing Alipay: if it caused any legal problems, he would be responsible for any consequences—even if it meant going to jail. The way he put it, it was only after the launching of Alipay that Alibaba's growth spurt and the rapid development of China's internet commerce industry took place.
Anyone who understands the characteristics of the CCP's totalitarianism would know why it gave Alibaba the first access to China's enormous online market—it was not just because of Ma's grit and tenacity that had given him his vision of developing e-commerce in mainland China, but he had, and still has, support from a large number of political forces that made the CCP's totalitarian system make concessions.
These forces give rise to the CCP's capitalism of the privileged special interest group. At the top of the list are the sons and grandsons of former leader Jiang Zemin. Of course, besides Jiang's family, the shareholders behind Alibaba at that time included the family members of almost all the top officials above the level of the CCP's Politburo, such as Xi Jinping's family. Xi's brother-in-law later withdrew from Alibaba when Xi formally ascended to the top of the CCP. But most of the other senior officials did not, and they are the real core of Alibaba's monopoly. In other words, without this group of political forces, there would be no Alibaba, not to mention Alibaba's monopoly.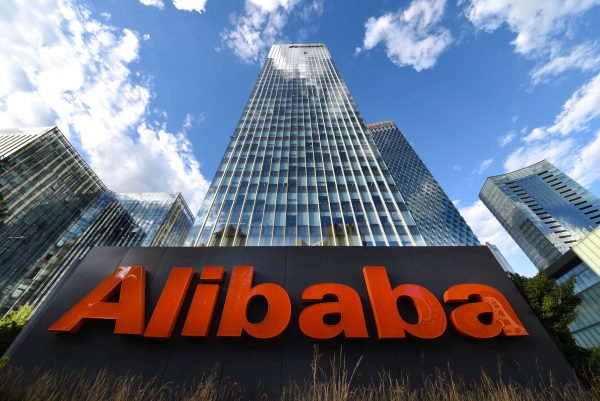 The second kind of monopoly, which also involves power, has been achieved by preventing foreign competitors from entering the Chinese market. If the CCP had not blocked foreign credit cards, foreign online payment tools and foreign e-commerce companies from entering the mainland, Alibaba would not have grown so easily.
The biggest problem with monopoly is that it controls the market and prices, causing social resources to be allocated in a less efficient manner and ultimately hindering the development of society as a whole.
The fundamental reason for the inefficient allocation of social resources in mainland China over the years is not the monopoly of enterprises, but the monopoly of power. From example, what is behind Alibaba is not capital but a power monopoly, which monopolizes the market by monopolizing capital first. This is the inevitable result of the totalitarian system.
Ma is definitely business savvy and very smart, but without the monopolistic political power behind him, he could never have had the chance of building up Alibaba—turning a small company of a few million into one of the world's largest e-commerce powerhouse in just over a decade.
After the CCP announced a record fine of 18.2 billion yuan ($2.8 billion) against Alibaba, the company said publicly that it accepts the penalty and the lesson with great gratitude. The foreign media were puzzled by the company's response.
Imagine what could happen if the U.S. government slapped a huge fine on Google or Amazon: the two companies would not only fight with the government but also spend money on advertising and express their discontent everywhere.
If foreign media and foreign companies knew how Alibaba has built its fortune over the years and how Chinese enterprises operate, they wouldn't have been surprised by Alibaba's situation. Chinese enterprises are different from Western companies. They are not independent business entities, but only a link in the whole power chain. The Chinese constitution does not contain the clause that honors "the sanctity of private property" because it is a totalitarian communist society.
About half of the business activities of Chinese entrepreneurs are related to dealing with the CCP authorities.
I have a friend who used to be in the real estate business in China. When we talked on the phone, he always sounded so happy as he had made a lot of money. But sometimes he would say with great regret that he had been so close to getting a super project that could have made him a national-level billionaire. In 2014, his attitude changed and he told me that several of the big bosses who had gotten those super projects back then were imprisoned. The reason is simple—those big projects are the result of the operation of power. When the local authorities who were behind the projects were taken down as a result of political conflict, their subordinates were are also implicated.
So let's take another look into Alibaba's public statement, and if you can read between the lines, this is what the company was really saying: Beijing's monopoly of power has provided us with room to grow by driving out countless competitors; even though we got into illegal practices in the past, we still received Beijing's support; Beijing's power is unlimited and can determine life and death, and now Beijing allows us to continue to survive by asking us to change and pay a fine, instead of arresting us and taking away all of our company's assets—for which we are full of gratitude.
Now, things start to make more sense. China's "BAT"—Baidu, Alibaba, and Tencent as a trio of large tech companies—now compete with their counterparts in the United States. After Alibaba, Beijing wants to investigate Tencent, which mainly monopolizes music and games. In fact, the structures of these big tech companies are very similar to that of Alibaba.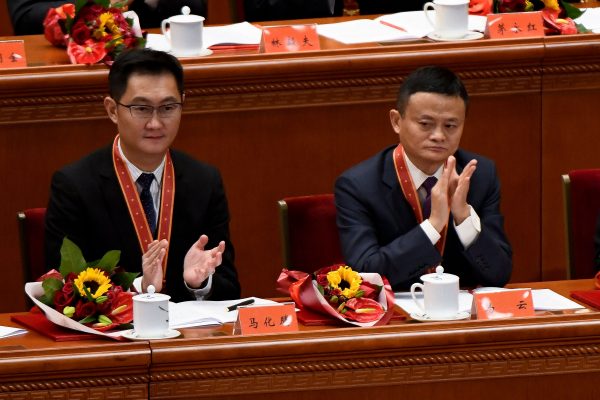 Earlier this month, former U.S. Secretary of State Mike Pompeo, along with former White House national security adviser Robert O'Brien, held a Nixon Seminar, in which Peter Thiel, a renowned venture capitalist in Silicon Valley, was invited to talk about the issues on the technology competition between China and the United States.
Thiel said that Americans are good at innovation and creativity, and the Chinese are good at stealing. Some people don't like the word "steal," so let's use the word "learn" in this context. What he means is that over the past few decades, almost all technological innovations and creations have been made by Americans, while China has improved on the basis of American innovations and turned them into a more marketable one with the so-called "Chinese characteristics."
Think about it, isn't it true that Thiel hit the nail right on the head? Almost all of China's scientific and technological achievements in recent years have been based on such a model.
At the seminar, Pompeo asked if China could start to create its own technology without having to "learn" from the United States. Thiel said that it is unlikely, because the spirit of innovation is a culture and social mechanism that China does not seem to have developed yet.
There are many books on corporate innovation and creativity in the United States, and most of them talk about the following issues: 1) establishing a clear goal; 2) authoritative figures undermine innovation; 3) innovation and entrepreneurship must have a "constructive confrontation" environment, that is, without conflict, questioning or argument, there can be no innovation; 4) experimentation is encouraged; 5) failure is encouraged—probably the most important characteristic.
Based on the above, China has a clear goal and it encourages experimentation, but it lacks other essential traits to support innovation.
Peter Drucker, one of the world's most famous business management gurus, once said that central planning is the greatest enemy of the innovation economy. However, the CCP touts central planning as the greatest strength of its system. China is a totalitarian system—not only at the state level, but also at all local levels—which is systemically the opposite of the innovation and open system in the West that embraces constructive conflicts, encourages and accommodates different ideas and different opinions, and encourages failure.
In addition, Pompeo, O'Brien, and Thiel talked about the issue of Chinese students. There were 360,000 Chinese students in the United States in 2019. Many of the Chinese students are highly intelligent and have received solid training in science at Chinese universities. But they have never received any training in China in innovation and entrepreneurship, which is conducted in American institutions, including universities, research institutes, and large companies.
On U.S. national security forums, issues regarding Chinese students have often been discussed because Americans believe that both the United States and China may have been engaged in a long-term competition, not only in politics, military, and diplomacy, but also in economics and, most importantly, in science and technology, especially in innovative technology. In this case, we can conclude that Chinese students in science-related fields will have fewer and fewer opportunities to come to the United States.
As for China's tech giants, such as Alibaba, that have emerged in recent years, what will be in store for them in the future? First, they will face more pressure from the CCP's power monopoly; second, they will still lack innovation; and third, the opportunities to "learn" from the United States will likely become fewer and more difficult. Therefore, the good times will be over for Chinese tech giants.
Alexander Liao is a columnist and journalist in research on international affairs in the United States, China, and Southeast Asia. He has published a large number of reports, commentaries, and video programs in newspapers and Chinese financial magazines in the United States and Hong Kong.
Views expressed in this article are the opinions of the author and do not necessarily reflect the views of The Epoch Times.