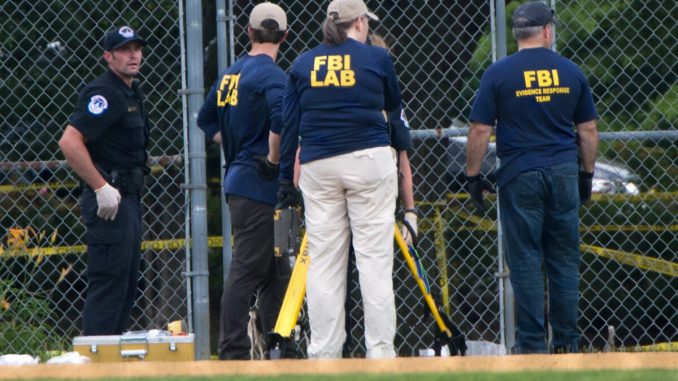 The FBI in 2017 reportedly told members of Congress that a man who tried gunning them down was engaging in a "suicide by cop."
James Hodgkinson attacked a group of members playing in a charity baseball game in Washington that year, firing over 100 rounds before being shot by law enforcement officers.
But FBI agents told members of Congress about five months later in a closed-door briefing that they designated the attack as a "suicide by cop," or an effort to be gunned down by law enforcement.
"The FBI said that it was 'suicide by cop' during their private briefing with Republican members on the baseball team," Brandon Cockerham, a spokesman for Rep. Barry Loudermilk (R-Ga.), who was present for the briefing, told The Epoch Times via email.
A spokesman for House GOP Whip Steve Scalise (R-La.), who was hit by bullets fired by Hodgkinson and required multiple surgeries, also confirmed that the briefing took place.
The designation is "extremely disappointing" but "not terribly surprising," Kyle Shideler, senior analyst for Homeland Security and Counterterrorism at the Center for Security Policy, told The Epoch Times in an email.
"The FBI has repeatedly made these kinds of politicized determinations that dismiss or ignore the political motives of certain terror incidents. One example was the decision to selectively edit the 911 call transcript of Pulse Night Club shooter Omar Mateen in order to hide the shooter's commitment to ISIS. In another case, the FBI was reluctant to identify the 2015 Chattanooga attack as terrorism," he wrote.
"The failure to adequately identify jihadist or left-wing terrorism skews our counterterrorism posture, and leads to the potential misallocation of resources, putting lives at risk. I'm glad that Congress in this case is utilizing their oversight function to demand accuracy from the FBI, but I'd like to see a much deeper examination of the FBI's apparent inability or unwillingness to accurately address these types of threats."
The disclosure first arose in a hearing last week, when Rep. Brad Wenstrup (R-Ohio), who was on the field in 2017, questioned FBI Director Christopher Wray.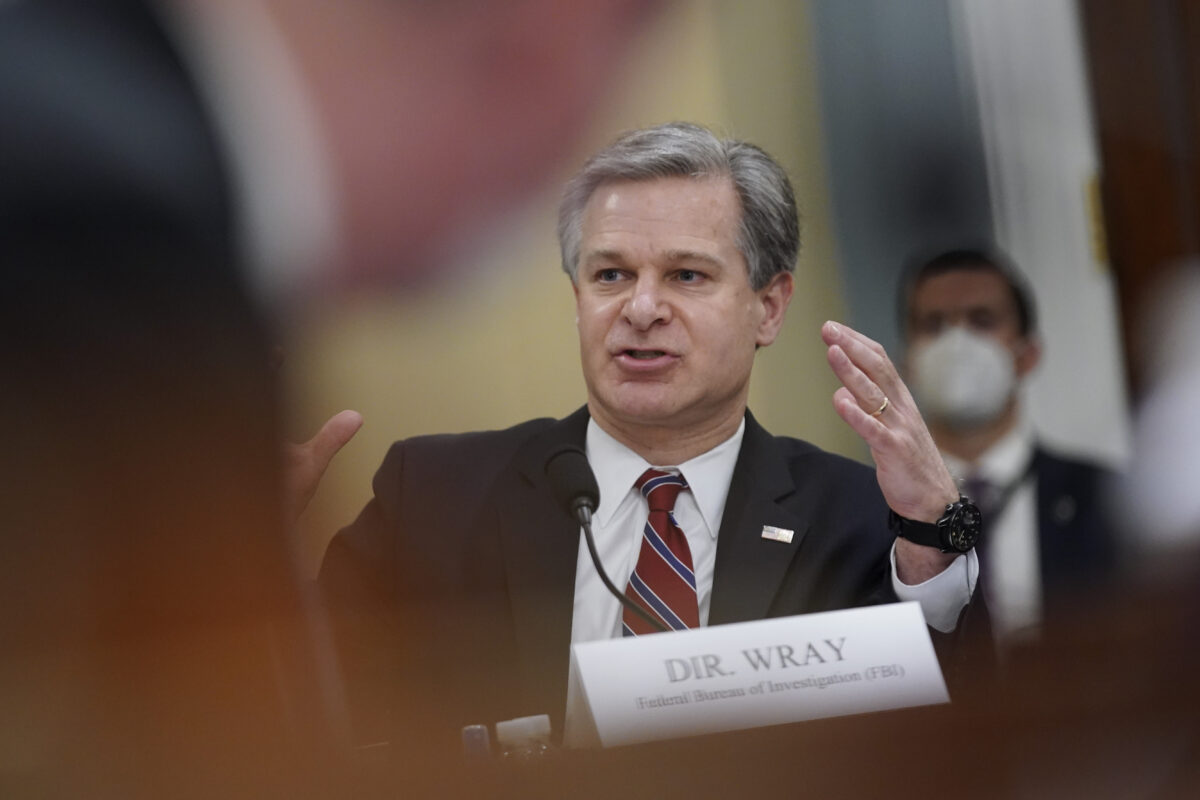 FBI agents during the Nov. 16, 2017, briefing left members stunned that the bureau concluded Hodgkinson was "seeking 'suicide by cop,'" Wenstrup said.
"Director, if you want 'suicide by cop,' you just pull your gun on cop. It does not take 136 rounds. It takes one bullet. The Department of Homeland Security and the Office of the Director of National Intelligence "published products labeling this attack as a domestic violent extremism event, specifically targeting Republican members of Congress. The FBI did not," he added.
Wray said he was not director at the time and declined to promise to meet Wenstrup's request to investigate the shooting as an act of domestic terrorism.
An FBI spokesperson pointed, in an email to The Epoch Times, to past statements about the shooting and said the bureau would not comment.
Hodgkinson arrived around 7 a.m. to Eugene Simpson Stadium Park in Alexandria, Virginia, on June 14, 2017, and opened fire. Bullets he fired struck Scalise, two U.S. Capitol Police officers, a congressional staffer, and a lobbyist.
Hodgkinson searched online for two members of Congress and carried a piece of paper containing the names of six members, according to the FBI.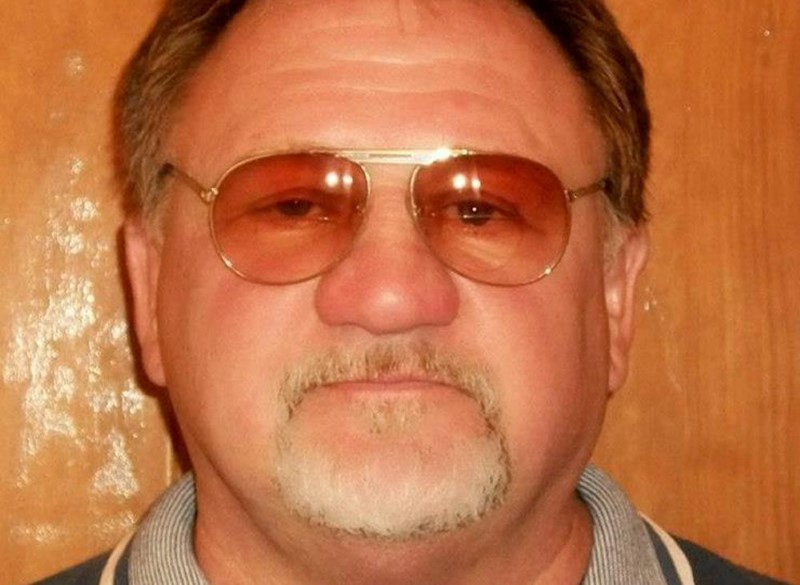 He also made "numerous posts on all of his social media accounts espousing anti-Republican views," the bureau said in 2017, in its apparent last official update on the investigation into the shooting. Hodgkinson's social media also showed he was a supporter of Sen. Bernie Sanders (I-Vt.), a self-described socialist who caucuses with Democrats, and backed leftist causes.
A witness also said Hodgkinson asked whether the baseball team on the field was a Republican or Democrat one, and when he was told it was a Republican one, he remained at the field before opening fire.
Alexandria officials defined the shooting as an act of terrorism.
"The evidence in this case establishes beyond a reasonable doubt that the suspect, fueled by rage against Republican legislators, decided to commit an act of terrorism as that term is defined by the Code of Virginia," commonwealth prosecutor Bryan Porter concluded in a 2017 document.
The FBI reportedly designating the shooting as "suicide by cop" drew responses from Reps. Jackie Speier (D-Calif.) and Jim Cooper (D-Tenn.), who said they wanted to know if the bureau indeed designated it that way.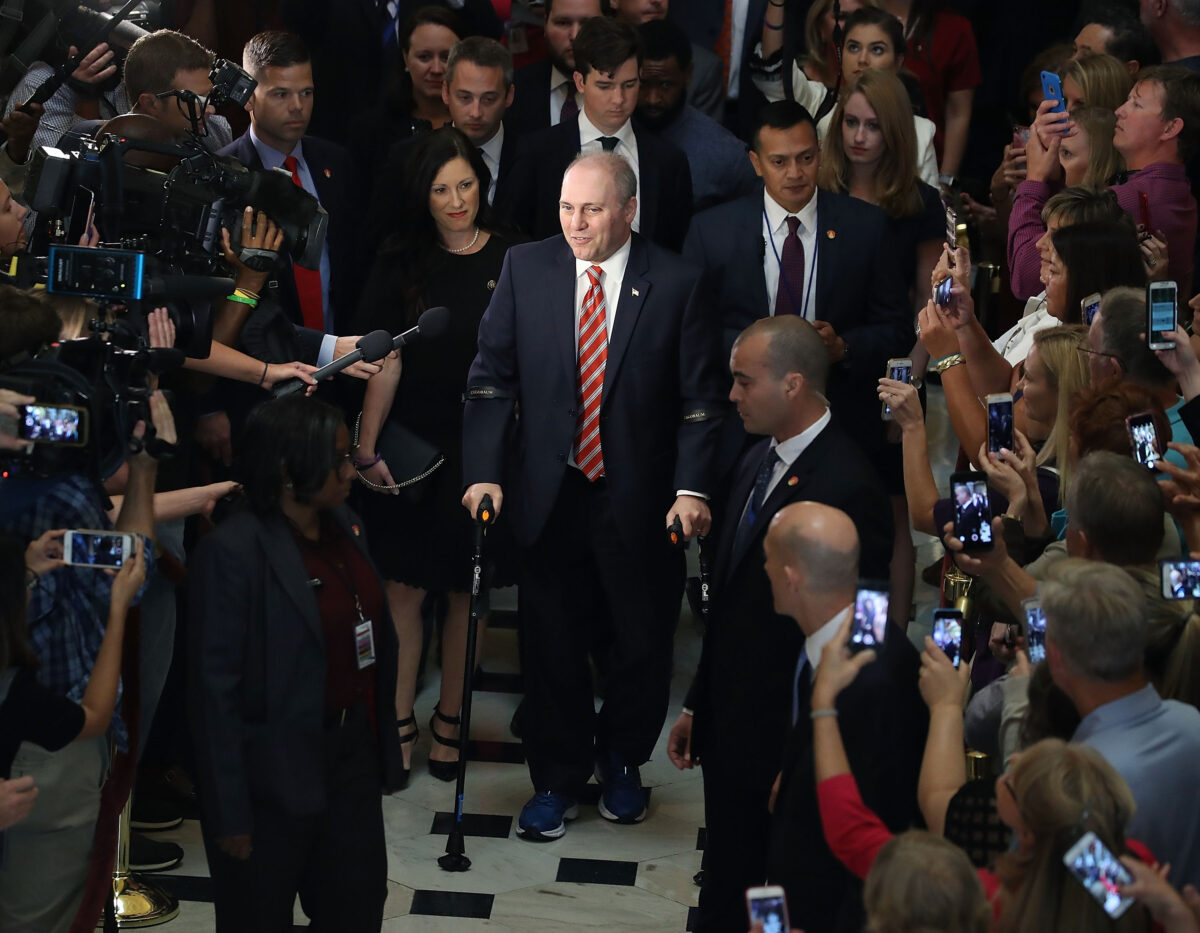 Rep. Trent Kelly (R-Miss.), who was nearly shot by Hodgkinson, told Wray that the shooting was not "a 'suicide by cop,'" calling on the bureau to "follow up and clean that up because it matters to me."
Wenstrup said he and Kelly were not interviewed by the FBI. Loudermilk echoed that assertion.
"Congressman Loudermilk also noted that the FBI never even interviewed him about the shooting that day, which is inexcusable," his spokesman said.
Scalise weighed in on Wednesday.
"I was shot by a deranged Leftist who came to the baseball field with a list of Congressional Republicans to kill," he said in a tweet. "This was NOT 'suicide by cop.' End of story."