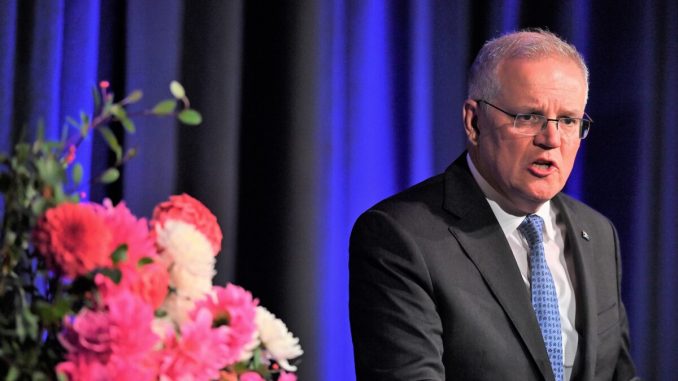 Prime Minister Scott Morrison has vowed to protect industry from "punishing" climate change taxes as the government sets a tentative net-zero target of 2050.
Just days away from a global climate summit, to be chaired by U.S. President Joe Biden, Morrison said Australia would chart its "own course" on how to transition to renewable energy, noting that the key was to change the energy mix over the next 30 years.
"The key to meeting our climate change ambitions is commercialisation of low emissions technology," Morrison told a Business Council of Australia dinner on Monday. "We are not going to meet our climate change targets through punishing taxes. I am not going to tax our industries off the planet."
"It will be achieved by the pioneering entrepreneurialism and innovation of Australia's industrial workhorses, farmers and scientists," he added.
"We're not going to achieve net zero in the cafes, dinner parties and wine bars of our inner cities," the prime minister noted, pointing out the competing priorities between inner-city and regional voters.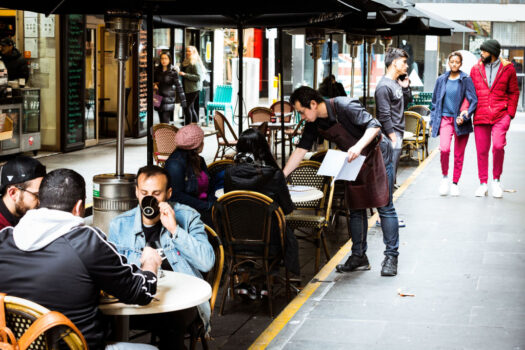 "It will be won in places like the Pilbara, the Hunter, Gladstone, Portland, Whyalla, Bell Bay, the Riverina. In the factories of our regional towns and outer suburbs."
As an example, the prime minister pointed to early work being conducted by AGL and Idemitsu Australia on developing a hydro energy storage facility in a former coal mine in the upper Hunter region.
Deregulation was also a focus of the government, with the removal of compliance burdens estimated to save businesses, individuals, and non-profits around $430 million annually.
Federal Opposition Leader Anthony Albanese responded to the prime minister's speech saying Australia could not have a "technological misadventure" with renewable energy development.
Labor's climate policies would also include funding for a national reconstruction fund, upgrades to power lines, $200 million for community batteries, and tax exemptions to lower the cost of electric vehicles.
Gigi Foster, professor of economics at the University of New South Wales (NSW) said the government should only intervene in the energy market in the short-term.
"In terms of long-run goals, a sustainable solution for energy is one that will survive in the open market, in the absence of government intervention, once it is established," she told The Epoch Times.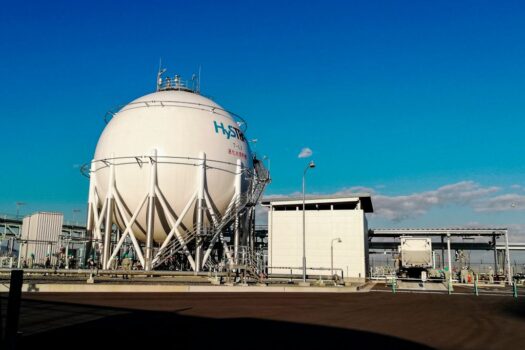 The latest figures show Australia's emission levels have reached their lowest level since 1998, and the country is well on track to exceed its 2030 emissions reduction target set during the Paris Agreement.
However, pressure has been building on the world stage as the European Union and the United Kingdom consider imposing "carbon tariffs" on trading partners to encourage further emission reduction activities.
Meanwhile, U.S. President Biden is expected to announce an "ambitious 2030" emissions target for the United States at the upcoming Leaders Summit on Climate, which will be attended by 40 world leaders, including Chinese leader Xi Jinping, who heads up the world's largest carbon polluter.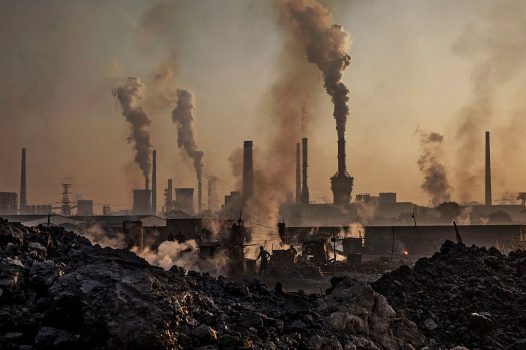 Biden is urging attendees to use the Summit to outline their contributions to addressing climate change.
Associate Professor Salvatore Babones, an expert in the Asian political economy at the University of Sydney, said in January (pdf) that Biden would likely "press home" a major climate change agenda in his first term as president.
Factors including Democrat control of Congress, affordable energy supply guaranteed by the shale gas boom, and gradual reductions in U.S. carbon emissions since the early 2000s, all give Biden a platform to expand his climate change policy.
"As the world's largest coal exporter, Australia stands to lose from American pressure on other countries to stop building new coal-fired power plants," Babones noted.
Foster meanwhile, doubted the Summit would be a "watershed moment."
"The 'dismal' prediction of economics is that in the vast majority of cases, opportunities for material gain trump moral suasion," she said, noting that nations would likely fall back on tried-and-true methods of address environmental concerns.