Existing applicants for HomeBuilder are being given an extra 12 months to commence construction as new home building has reached its highest levels in 21 years.
On April 17, Treasurer Josh Frydenberg and Housing Minister Michael Sukkar announced an extension of the construction commencement requirement for the HomeBuilder scheme from six to 18 months, meaning builders will have until Sept. 2022 to begin work.
Introduced in June 2020 as part of the national economic recovery plan, HomeBuilder offered up to $25,000 (US$19,500) in grants for new home constructions or major renovations.
The government said over 121,000 Australians have applied for the grant, which is expected to cost the government $2.5 billion (US$1.95 billion) and create a total of $30 billion in building activity.
Master Builders Association (MBA) calculated the building activity to contribute over $100 billion ($78 billion) in economic activity.
"In fact, we think that it's nearly contributed to around about five percent GDP increase for our economy," MBA CEO Denita Wawn told media. "Which means jobs not just in our industry but for pubs, for cafes, for restaurants, and all of that flow-on into the economy."
The extension was granted in response to unanticipated delays in the local and global supply chain caused by COVID-19 and recent natural disasters.
"Extending the construction commencement requirement will smooth out the HomeBuilder construction pipeline, support jobs in the construction sector, and ensure that existing applicants facing difficulties in starting construction on their new builds and renovations are not denied a HomeBuilder grant due to circumstances outside their control," Frydenberg said.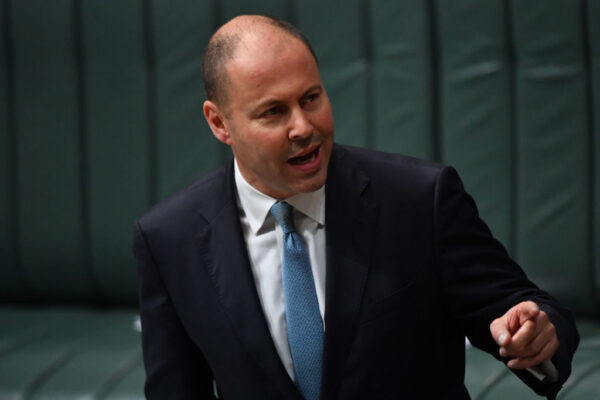 The HomeBuilder grant has been considered extremely successful by both the federal government and industry groups.
"We've seen consumer confidence rise to its highest level in eleven years," Frydenberg said. "So this extension in the commencement date for which the first slab can be laid is a very important step; it will help ensure a pipeline of economic activity."
Housing Industry Association (HIA) managing director Graham Wolfe said the announcement was great news for homebuyers concerned about potentially forgoing their HomeBuilder grant due to unexpected delays.
"Now they can rest assured that they won't be forfeiting their HomeBuilder grant and that industry can get on with the job," Wolfe said.
An HIA report found that new home sales, an indicator for new home construction, was 39 percent higher in the March 2021 quarter compared to the same time during the previous year.
"HomeBuilder has brought forward demand for new homes," HIA economist Angela Lillicrap said. "Strong house price growth recently has also sparked FOMO, or fear of missing out, in buyers which will also support the industry."
The Australian housing market is currently experiencing an extraordinary surge in house prices across the country, partly because market supply cannot keep up with current demands.
With the aid of HomeBuilder grants, builders will be rushing to finish their projects to take advantage of the current booming market.