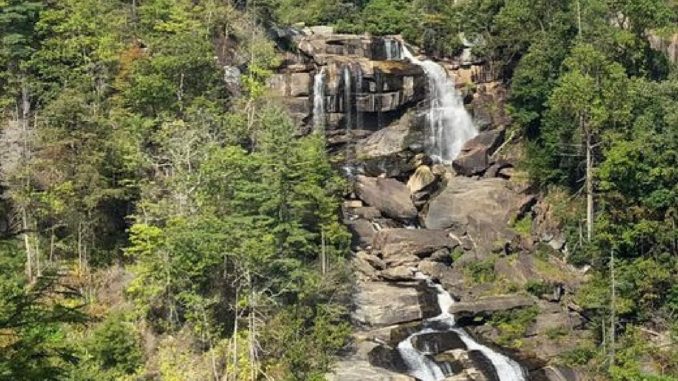 When we moved to Greenville, South Carolina, we had no idea how popular the area had become since Bonnie was a child growing up here. Now, Upstate South Carolina is one of the top destinations in the United States for visiting and for living, with tremendous growth in both.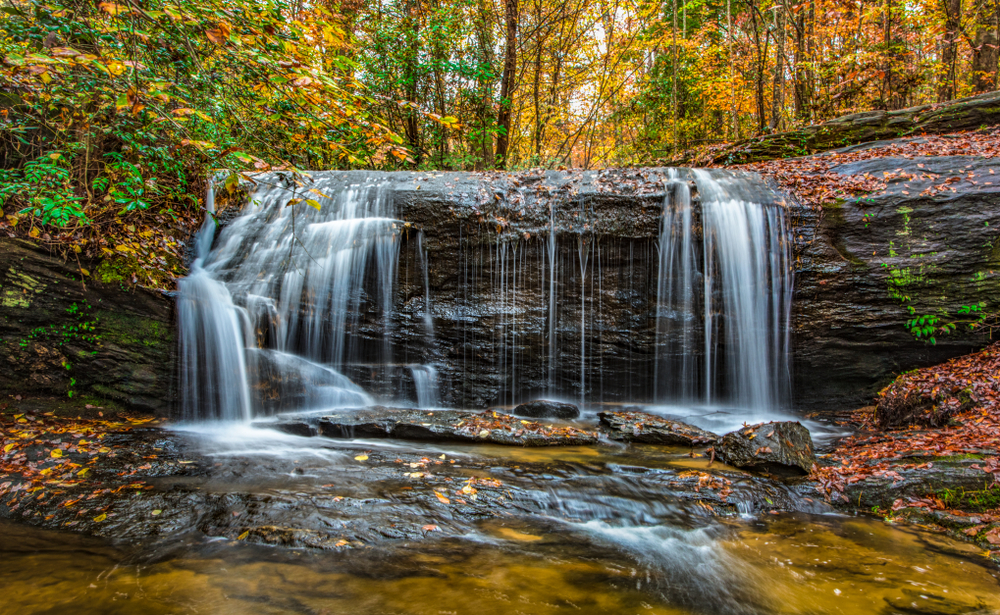 The Upstate area, along with the southwestern area of North Carolina and the northeastern border of Georgia, is known for appreciating the natural beauty all around and working to preserve it. Upstate Forever and other organizations have worked for decades to add miles of preserved natural land, keeping the natural environment green and thriving for those who have called it home through generations and who choose to live here now and in the future as well as for visitors.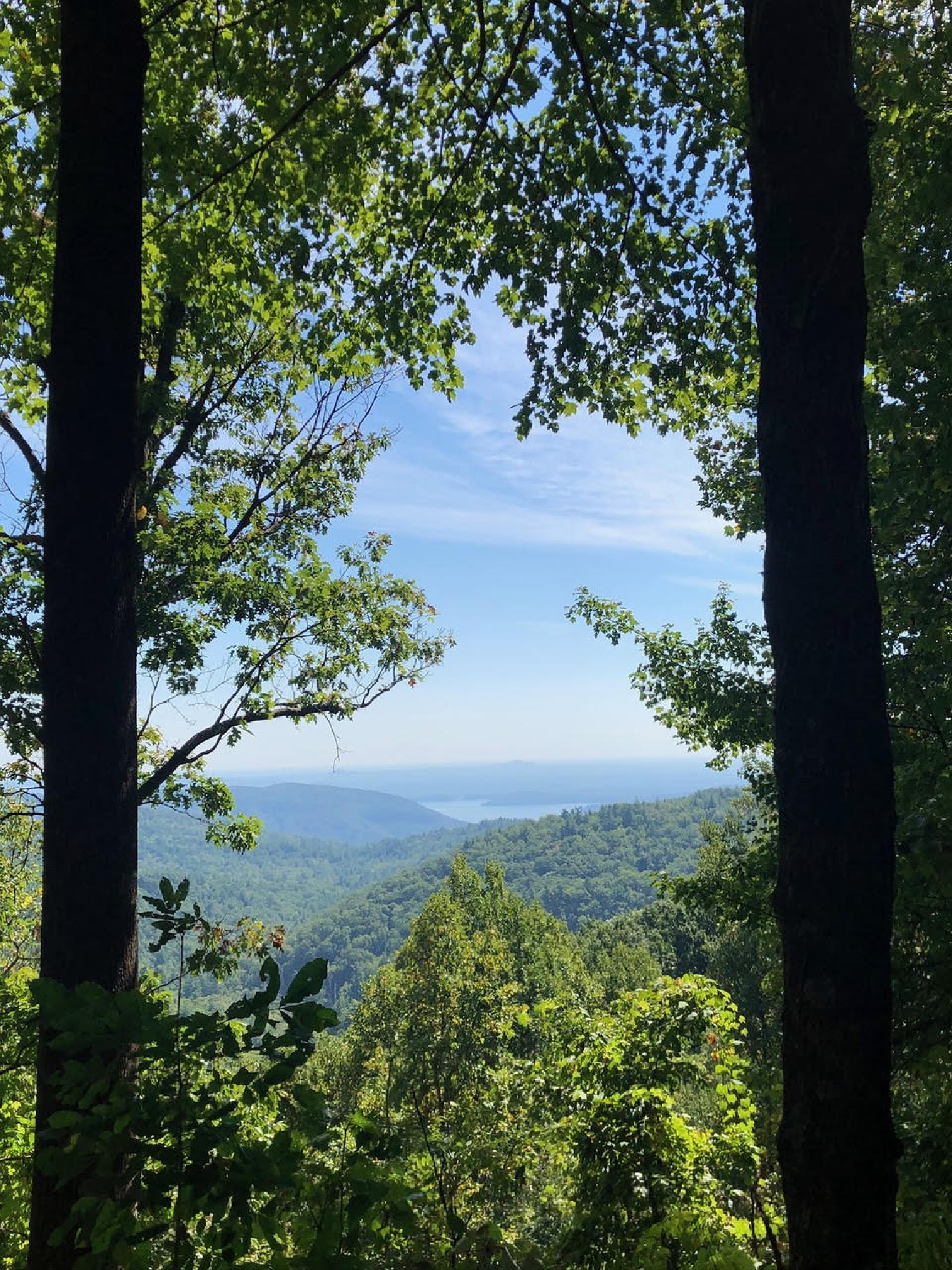 From Greenville's busiest city streets, we can see the mountains in the skyline, the tallest of which is Sassafras Mountain at 3,554 feet. A new tower on top of the mountain is located within the 50,000-acre Jocassee Gorges. On a clear day, the tower provides a three-state, 360-degree view. You can see Georgia while you stand on the border with one foot in each of the two Carolinas. An easy day trip from Greenville has us in these mountains for a peaceful retreat with clean air and lovely views any time of the year. Numerous accommodations and restaurants accommodate longer stays.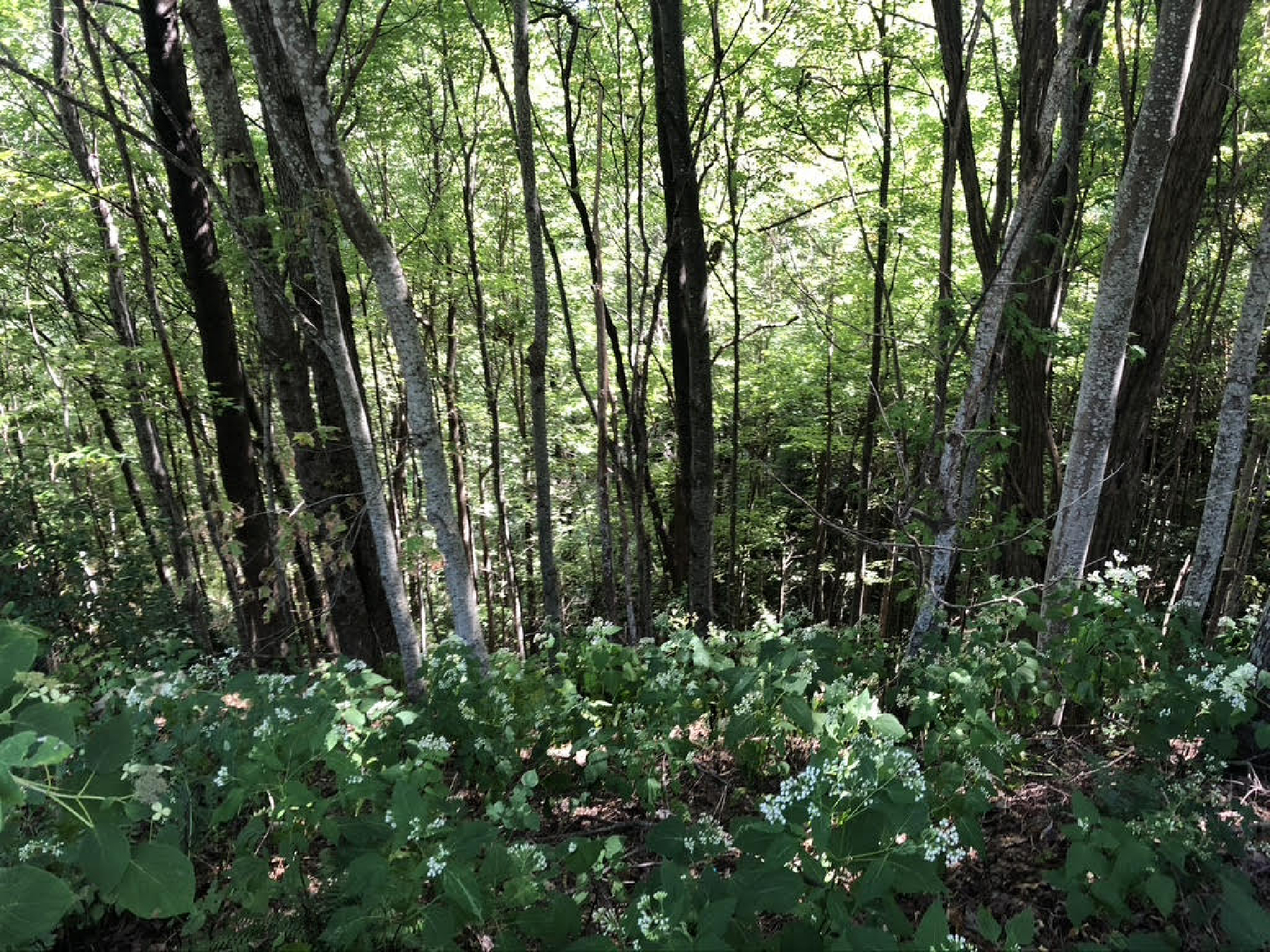 It's easy to see why the mountains on the horizon are so aptly named the Blue Ridge. Layers of mountains of varying heights appear in shades of blue in the distance, depending upon the light and time of day. Always there are evergreens to appreciate, and in three seasons, broadleaf trees abound and promise a colorful display in the fall. These peaks, which geologists say are 480 million years old, are some of the Earth's oldest granite formations. They weren't formed by volcanic activity or violent upheavals but rather by plate collision during Earth's earliest times.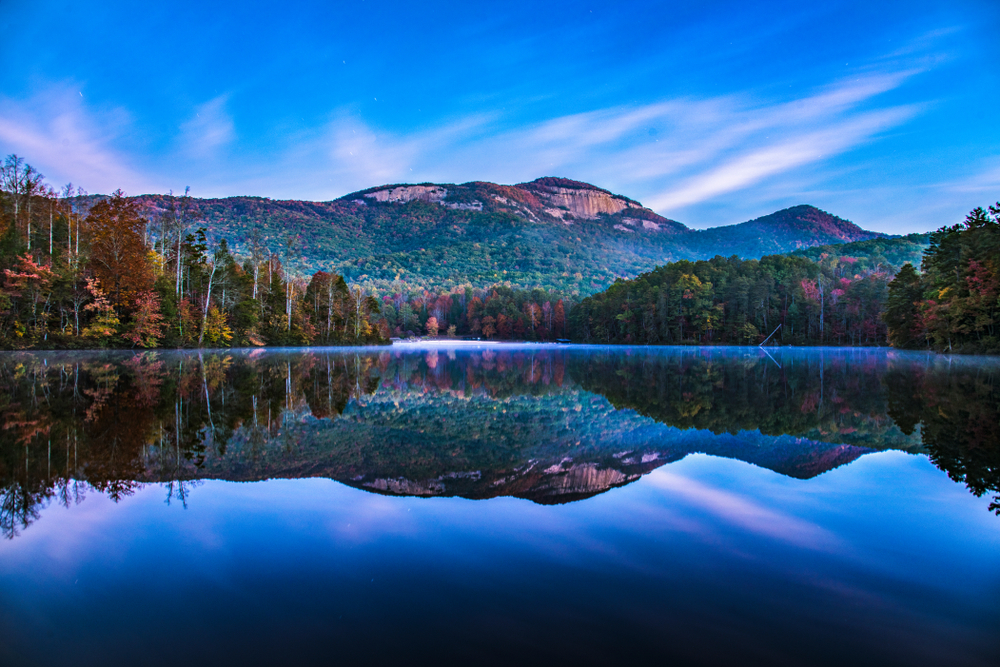 Our favorite days are spent walking to waterfalls, many of which are created by the natural Blue Wall, a dramatic 2,000-foot vertical granite drop at the foot of the Appalachian Mountain chain. The sudden change of elevation creates unique microclimates, making a sudden variation in temperature and flora and fauna. This unique situation saves migratory birds thousands of miles of flight and makes the Piedmont land at the foot of the wall a haven for hundreds of species of plants, some found only here.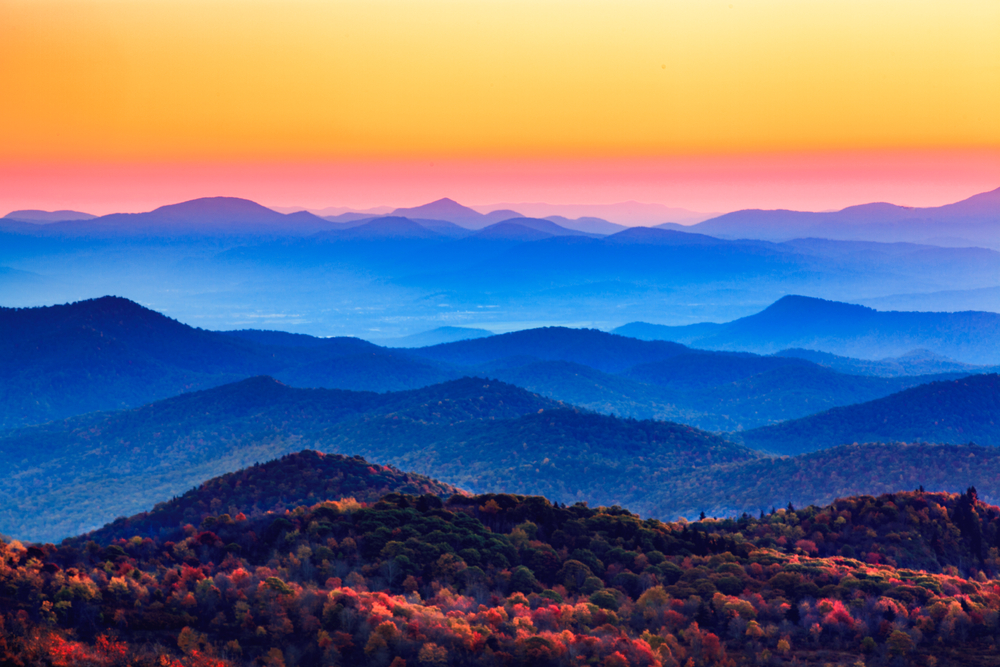 Here are more species of trees than in all of Europe, as well as more kinds of ferns and salamanders than anywhere else, many sought by botanists and birdwatchers. For any nature-lover, it's a place of respite, recreation, and appreciation of nature that offers more contiguous green space than any other East Coast state.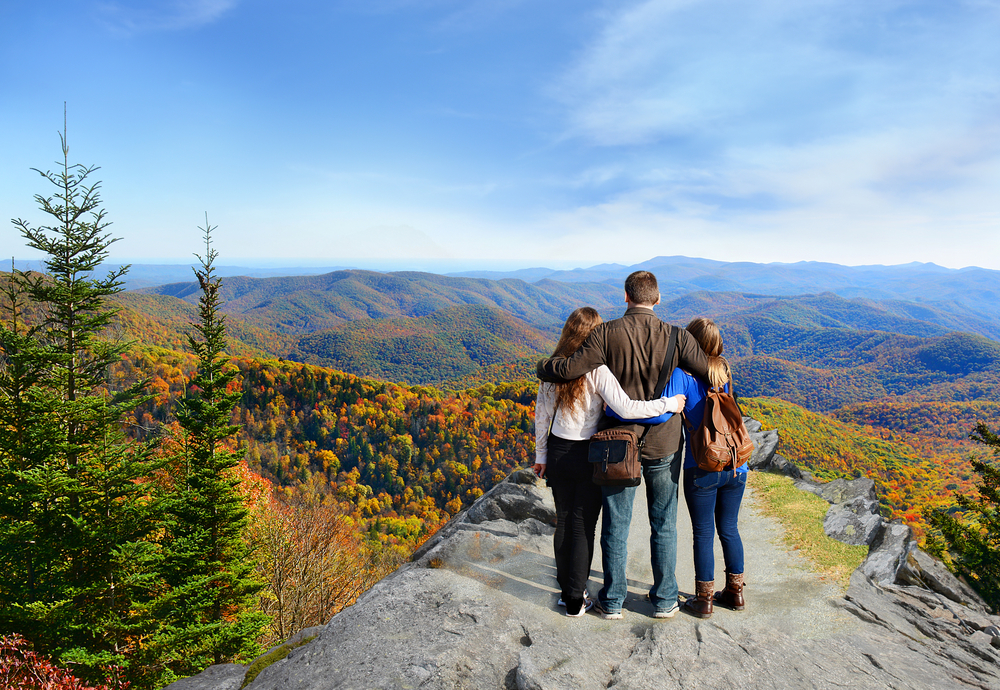 Just outside of Greenville is Whitewater Falls on the border of North and South Carolina near Cashiers, North Carolina.  A trip to the gorges or to Highlands, North Carolina, along this highway is filled with beauty at any time of the year. In autumn, the many varieties of broadleaf trees create a stunning array of colors. The pathway along the descent of the falls is made easy by the wooden staircase, and it's part of a 76-mile unpaved South Carolina Foothills Trail.
When You Go
DiscoverSouthCarolina.com/articles/enjoy-spectacular-views-from-the-sassafras-mountain-observation-tower
VisitGreenvilleSC.com/things-to-do/must-do/falling-for-you
NCParks.gov/gorges-state-park/home
FoothillsTrail.org/trail-overview
Bonnie and Bill Neely are freelance writers. To read features by other Creators Syndicate writers and cartoonists, visit the Creators Syndicate website at Creators.com. Copyright 2021 Creators.com