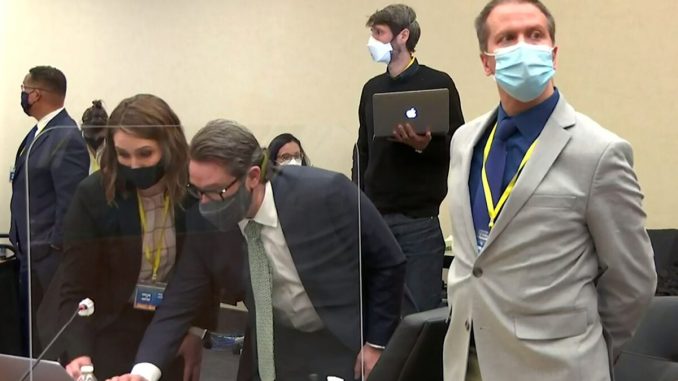 Former Minneapolis police officer Derek Chauvin on April 20 was convicted of all three charges in the death of George Floyd.
Jurors decided to convict Chauvin of second-degree murder, second-degree manslaughter, and third-degree murder.
Chauvin faces up to 75 years in prison. He declined to testify in the trial.
Jurors spent approximately eight hours, 20 minutes deliberating across two days.
Traffic cameras showed numerous drivers exiting downtown Minneapolis just before the verdict was read, amid fears of fresh riots, though a sizeable crowd gathered around the Hennepin County Courthouse, where the verdict was read.
Floyd died on May 25, 2020, after being restrained by Chauvin and two other officers. Floyd was taken into custody on suspicion of using a counterfeit bill at nearby Cup Foods but refused to be placed into a patrol car.
Floyd was restrained on the ground by Chauvin and the other officers next to the car and steps away from the store in which he allegedly committed a crime.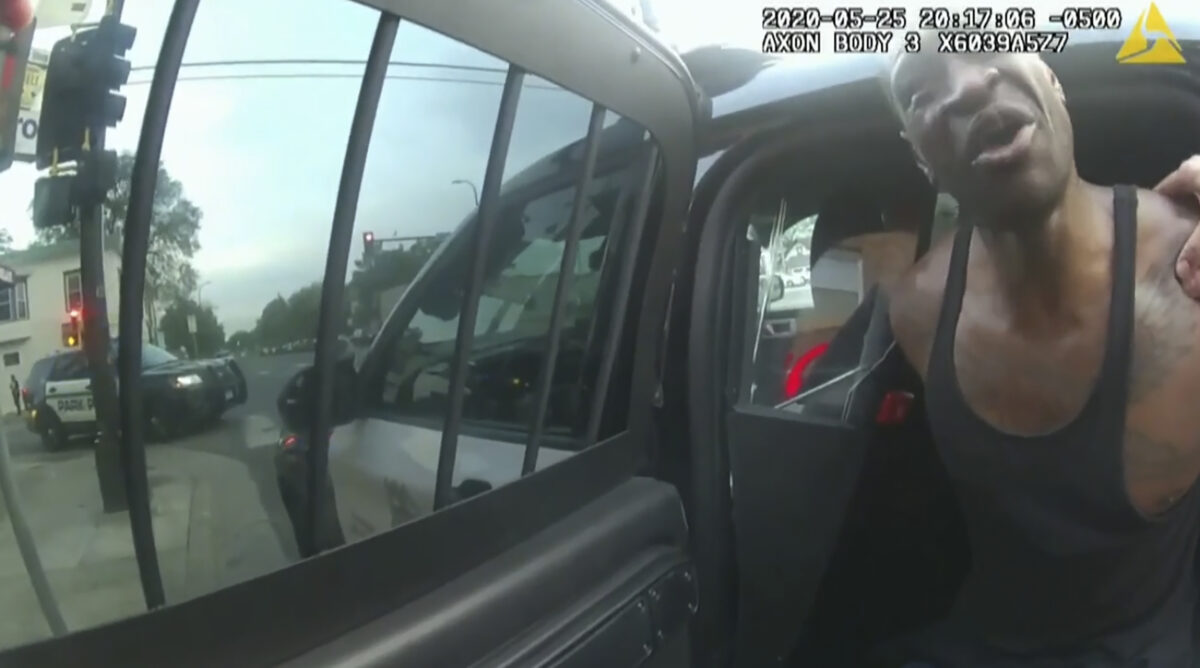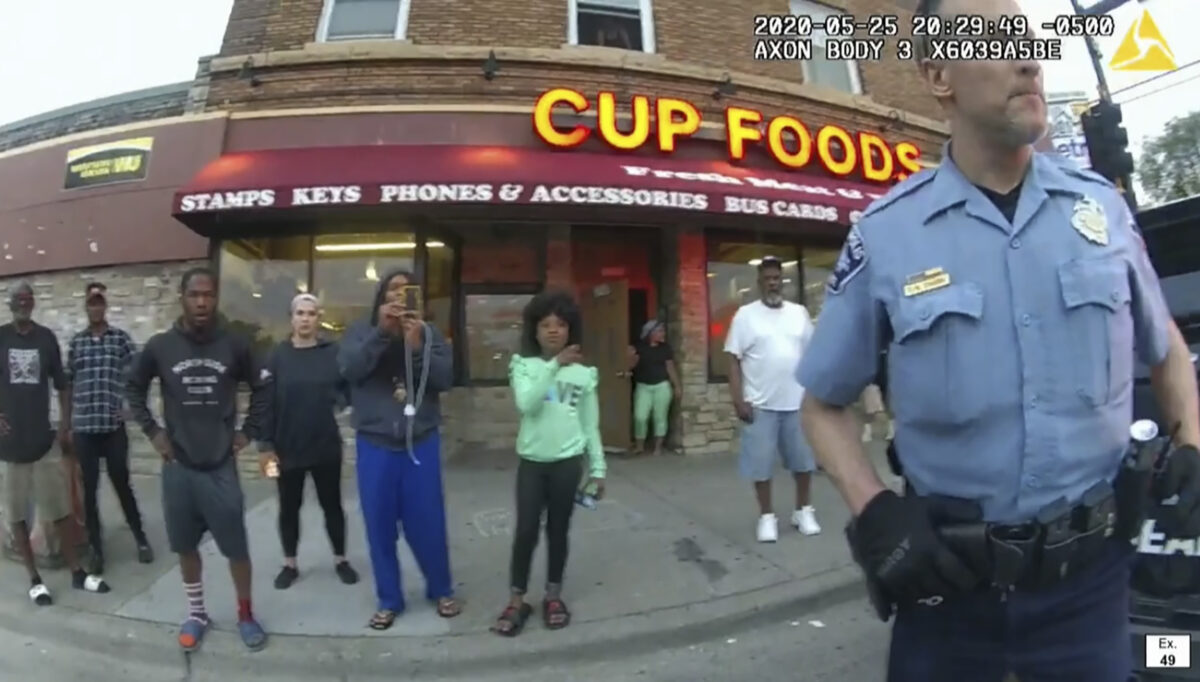 Chauvin knelt on Floyd's neck and back for nine minutes, 29 seconds. Floyd complained that he could not breathe and eventually stopped breathing. He was rushed by ambulance to a hospital but was soon pronounced dead.
Chauvin, 45, joined the Minneapolis Police Department in 2001. He was fired along with three other officers involved in the arrest of Floyd, 46, the day after the incident.
Tou Thao, Thomas Lane, and Alexander Kueng, the other officers, are scheduled to go on trial on aiding and abetting murder charges later this year.
Floyd's death sparked protests and riots across the country. Over 1,000 buildings were burned or otherwise damaged in Minneapolis alone during the unrest. Minnesota Gov. Tim Walz declared an emergency on Monday night because of concerns about potential fresh rioting.
Jurors heard during the trial from a series of experts who testified that Floyd died from asphyxia, or lack of oxygen.
"A healthy person subjected to what Mr. Floyd was subjected to would have died as a result of what he was subjected to," Dr. Martin Tobin, a lung specialist at the Edward Hines Jr. VA Hospital and Loyola University's medical school in Chicago, told the trial.
Dr. Andrew Baker, the Hennepin County medical examiner, concluded that Floyd's death was a homicide as a result of cardiopulmonary arrest in the context of law enforcement. The fentanyl and methamphetamines detected in Floyd's body in the autopsy, in addition to his health history, contributed to the death, the medical examiner's office found.
"It was the stress of that interaction that tipped him over the edge given his underlying heart disease and his toxicological status," Baker told the court.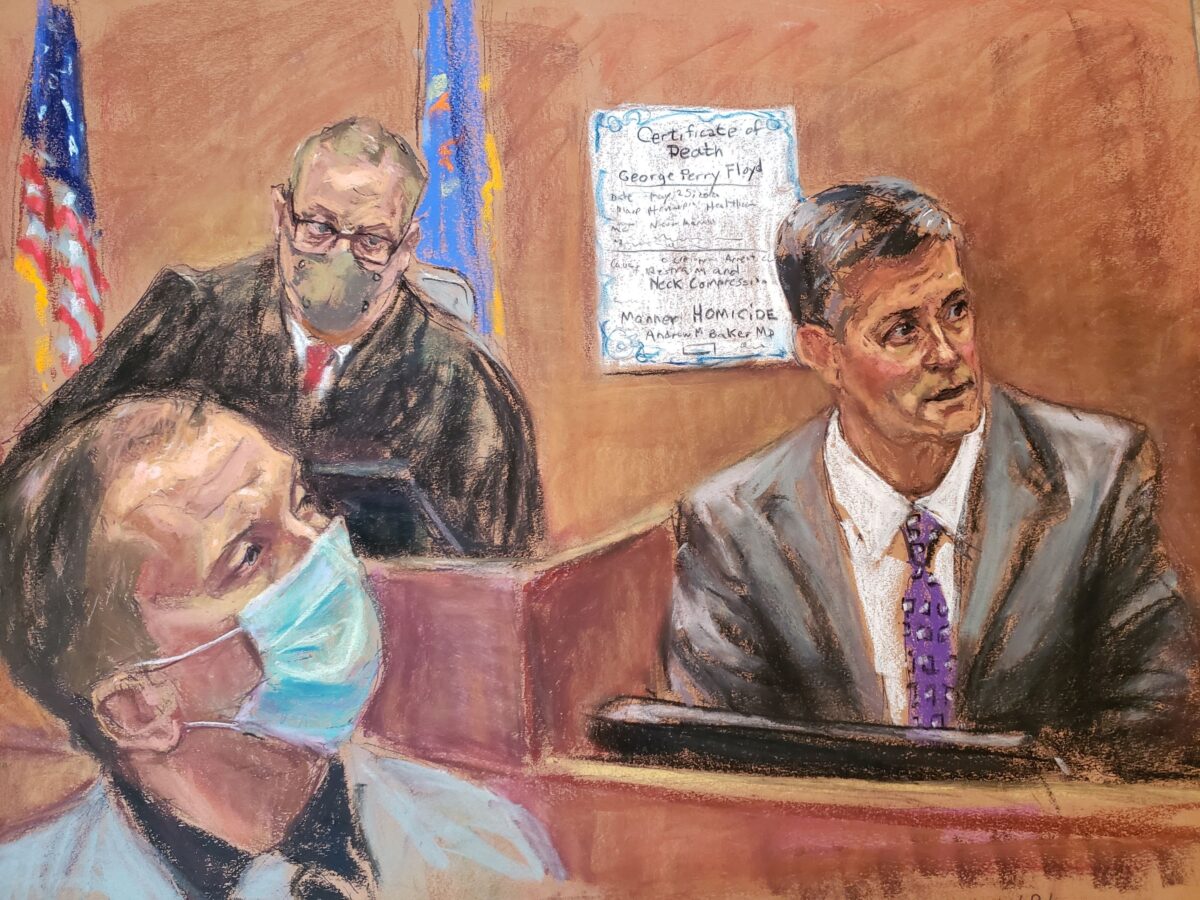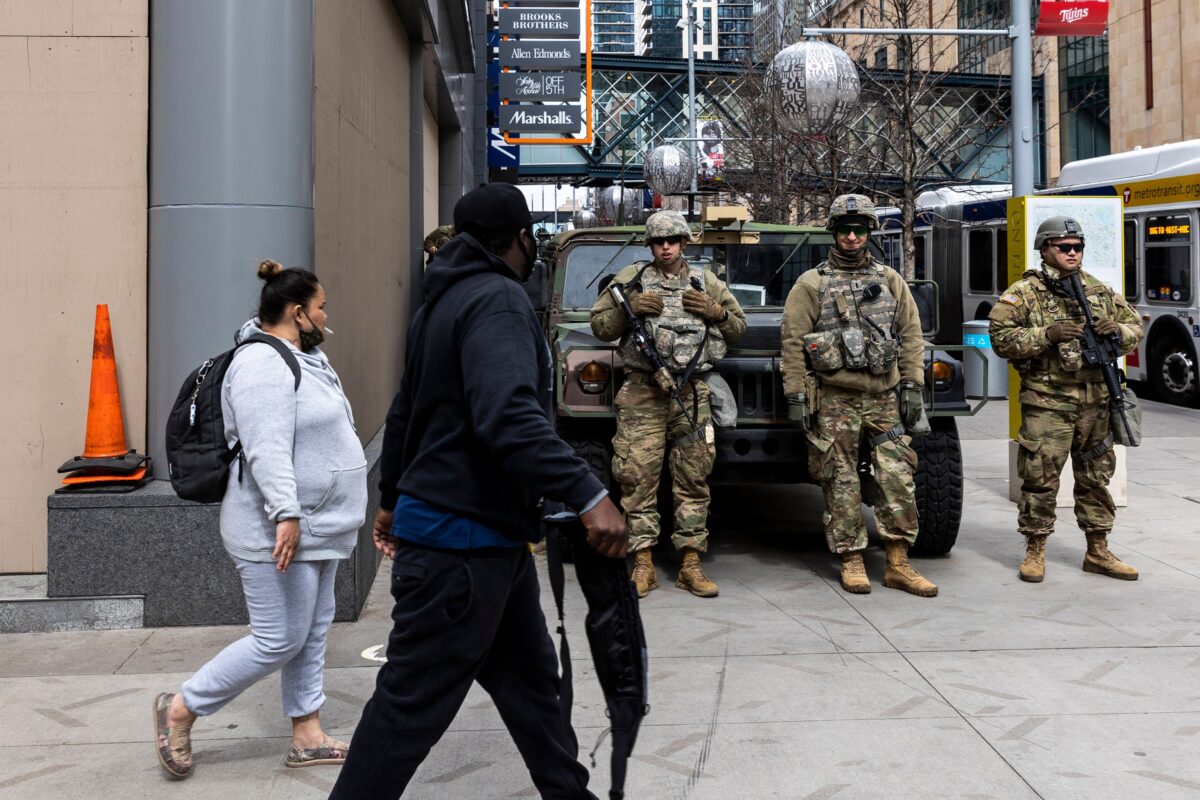 Use-of-force experts and law enforcement officers called by the prosecution asserted Chauvin's actions went against his training and department policy.
"Both the knee across Mr. Floyd's neck and the prone restraint were unreasonable, excessive, and contrary to generally accepted police practices," Seth Stoughton, an associate professor at the University of South Carolina School of Law, said last week.
Defense experts cast doubt on the case against Chauvin.
Dr. David Fowler, who previously headed a medical examiner's office in Maryland, told the court that the manner of death should have been "undetermined," instead of being deemed a homicide.
"In my opinion, Mr. Floyd had a sudden cardiac arrhythmia due to his atherosclerosis and hypertensive heart disease … during his restraint and subdual by the police," Fowler said last week, adding that fentanyl and methamphetamine in Floyd's system—as well as the paraganglioma tumor he suffered from—contributed to his death.
Barry Brodd, a use-of-force expert, testified that Chauvin's force was not deadly and that what he did was justified.
"I felt that Derek Chauvin was justified, was acting with objective reasonableness, following Minneapolis Police Department policy and current standards of law enforcement in his interactions with Mr. Floyd," Brodd said in the courtroom.