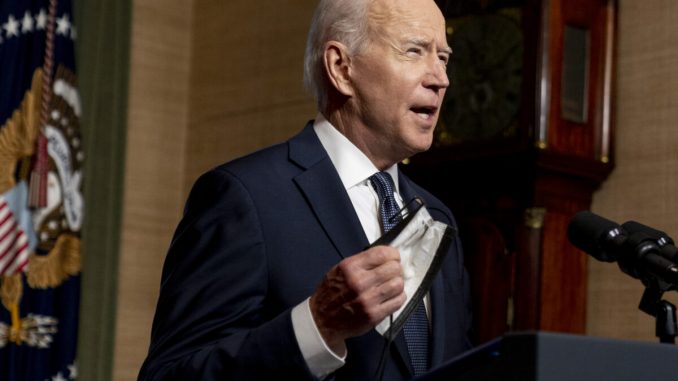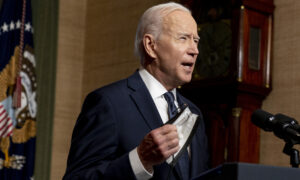 President Joe Biden phoned family members of George Floyd after a jury found former police officer Derek Chauvin guilty of all three charges in Floyd's death.
"We're all so relieved, not just one verdict but all three. Guilty on all three counts. It's really important," Biden said during the call posted online by Floyd's family attorney Ben Crump.
"I'm anxious to see you guys. We're going to get a lot more done. We're going to do a lot. We're going to stay at it until we get it done."
Crump told Biden that he believes the outcome of the trial would spur momentum for the passage of the George Floyd Justice in Policing Act.
"You got it, pal. That and a lot more. Not that just that, but a lot more," Biden replied.
The president was joined by Vice President Kamala Harris in the call.
"In George's name and memory we are going to make sure his legacy is in tact and that history will look back at this moment," Harris told the family.
"But we really do believe that with your leadership and the president that we have in the White House that we're going to make something good come out of this tragedy."
On Tuesday afternoon, Chauvin was convicted of second-degree murder, second-degree manslaughter, and third-degree murder after jurors spent about eight hours and 20 minutes over two days deliberating the verdict. The most serious charge, second-degree murder, has a maximum sentence of 40 years in prison.
The former Minneapolis police officer was on trial for the death of Floyd, 45, who died on May 25, 2020, while in police custody. He was arrested for allegedly using a counterfeit bill at a nearby store but refused to be placed in a patrol car. He was restrained on the ground by Chauvin and other officers next to the car.
Bystander footage showed Chauvin kneeling on Floyd's neck and back for nine minutes and 29 seconds. Floyd complained that he couldn't breathe and eventually stopped breathing.
The other officers who were there that day—Tou Thao, Thomas Lane, and Alexander Kueng–are scheduled to go on trial for aiding and abetting murder charges later this year.
Floyd's death sparked nationwide protests and riots calling for police reform. More than 1,000 buildings were burned or otherwise damaged in Minneapolis alone during the unrest. Minnesota Gov. Tim Walz declared an emergency on April 19 because of concerns about potential fresh rioting.
Zachary Stieber contributed to this report.