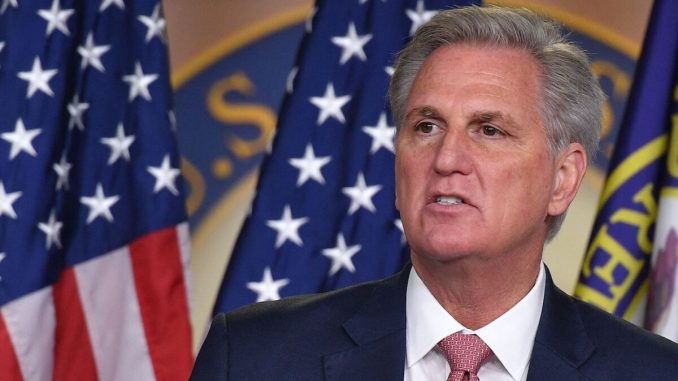 The House GOP leader on Sunday urged House Speaker Nancy Pelosi (D-Calif.) to take action against Rep. Maxine Waters (D-Calif.) this week for "inciting violence" in Brooklyn Center, Minneapolis, over the weekend.
House Minority Leader Kevin McCarthy (R-Calif.) said that if the House speaker doesn't "act against this dangerous rhetoric," he will take action against the Democratic lawmaker for her remarks at a demonstration in the city following the fatal shooting of 20-year-old Daunte Wright on April 11.
"Maxine Waters is inciting violence in Minneapolis—just as she has incited it in the past," McCarthy said on Twitter. "If Speaker Pelosi doesn't act against this dangerous rhetoric, I will bring action this week."
Waters attended a protest in Brooklyn Center on Saturday night in the city where Wright was shot by officer Kim Potter at a traffic stop, where police were attempting to arrest him for an outstanding warrant. Potter, who has since resigned, is charged with second-degree manslaughter.
The Democratic lawmaker told reporters on Saturday that she is "going to fight with all of the people who stand for justice," adding, "We've got to get justice in this country, and we cannot allow these killings to continue."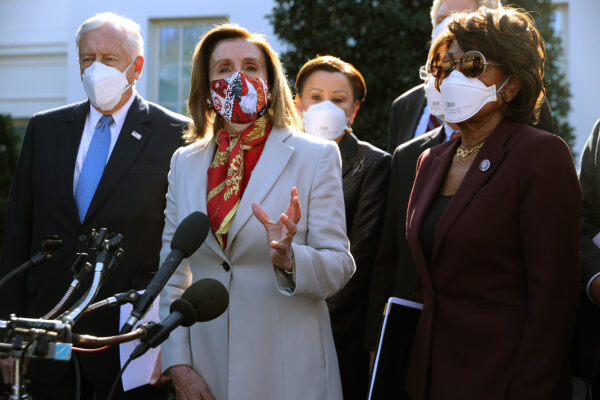 On the night of Wright's death, a crowd of at least a few hundred people who were in the area during the Derek Chauvin trial protested outside the Brooklyn Center Police Department headquarters.
Minnesota National Guard troops arrived around midnight under orders from by Gov. Tim Walz, after reports of rioting and looting. Shortly after, Brooklyn Center Mayor Mike Elliot imposed a citywide curfew.
The National Guard confirmed that it had more than 500 personnel activated after Walz's decision, noting that the troops were mobilized ahead of a jury decision in Chauvin's trial in the death of George Floyd. Riots, arson incidents, vandalism, and looting erupted in Minneapolis last year following Floyd's death, leading to tens of millions of dollars in property damage.
Most recently, on Sunday National Guard members came under gunfire in Minneapolis, with two suffering minor injuries.
"We've got to not only stay in the street, but we've got to fight for justice, but I am very hopefully and I hope that we're going to get a verdict that will say guilty, guilty, guilty," Waters said Saturday, referring to Chauvin's trial. "And if we don't, we cannot go away."
Criticizing Waters over her remarks, Sen. Ted Cruz (R-Texas) said that Democrats are "actively encouraging riots and violence," adding, "They want to tear us apart."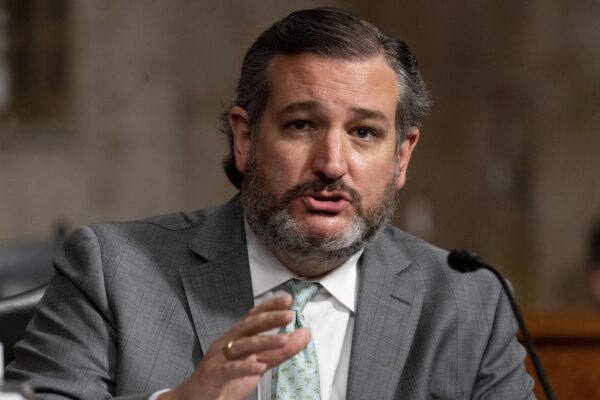 Rep. Marjorie Taylor Greene (R-Ga.) meanwhile said that she will soon be introducing a resolution to expel Waters from Congress "for her continual incitement of violence on innocent American people."
"Rep. Waters is a danger to our society," Greene wrote on Twitter. "After traveling across state lines to incite riots, her orders recorded on video last night at the Brooklyn Center, directly led to more violence and a drive by shooting on National Guardsmen in Minnesota early this morning."
"As a sitting United States Congresswoman @MaxineWaters threatened a jury demanding a guilty verdict and threatened violence if Chauvin is found not guilty. This is also an abuse of power. #ExpelMaxineWaters."
The offices of Waters and Pelosi didn't immediately respond to requests for comment by The Epoch Times.