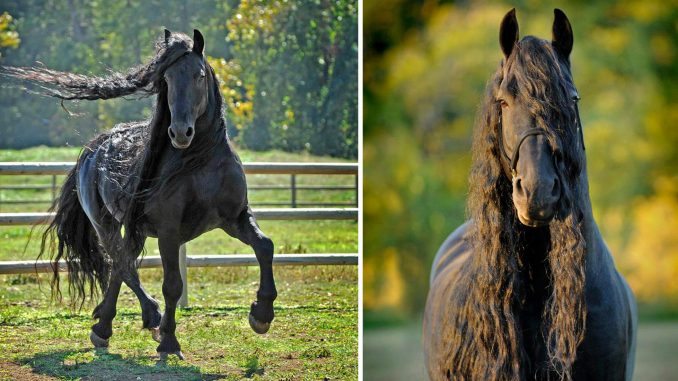 Known to some as the "real-life Black Beauty," the "Storybook Stallion," or the "Fabio of horses," a Friesian stallion holds the unofficial title of the "most handsome horse in the world."
Fredrick the Great, aged 20, was born in the Netherlands. He was imported into the United States at the age of 6 to live on a house farm in the Ozark mountains of Arkansas with his new owner, Stacy Nazario.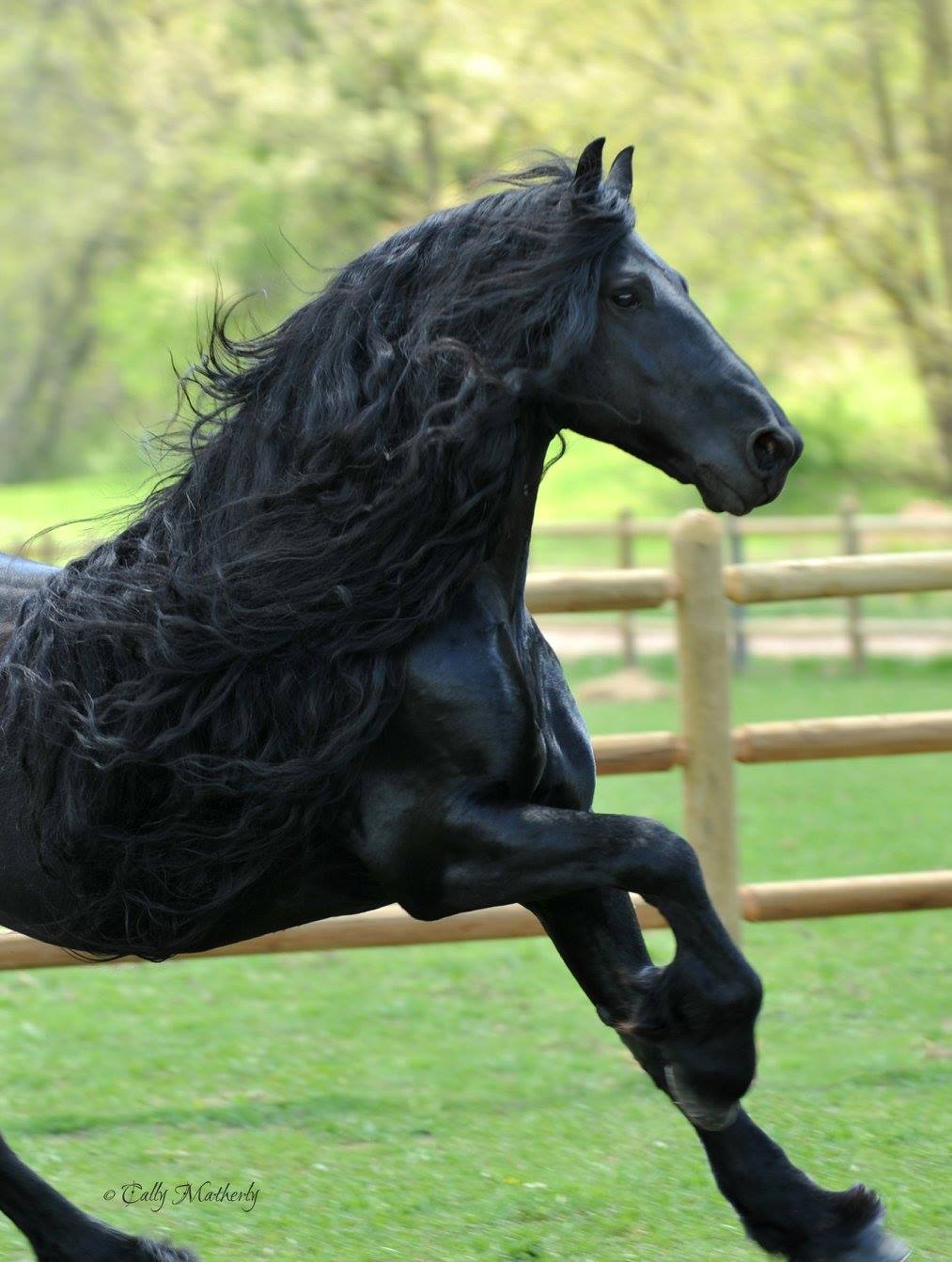 "The first time I laid eyes on him I knew he was an exceptional stallion," Stacy told The Guardian.
The long-locked, obsidian-black stallion first went viral in 2016 when Stacy shared photos of him on social media. The stunning series shows versatile Frederik looking dramatic, pensive, and always impressive against the rural Arkansas backdrop.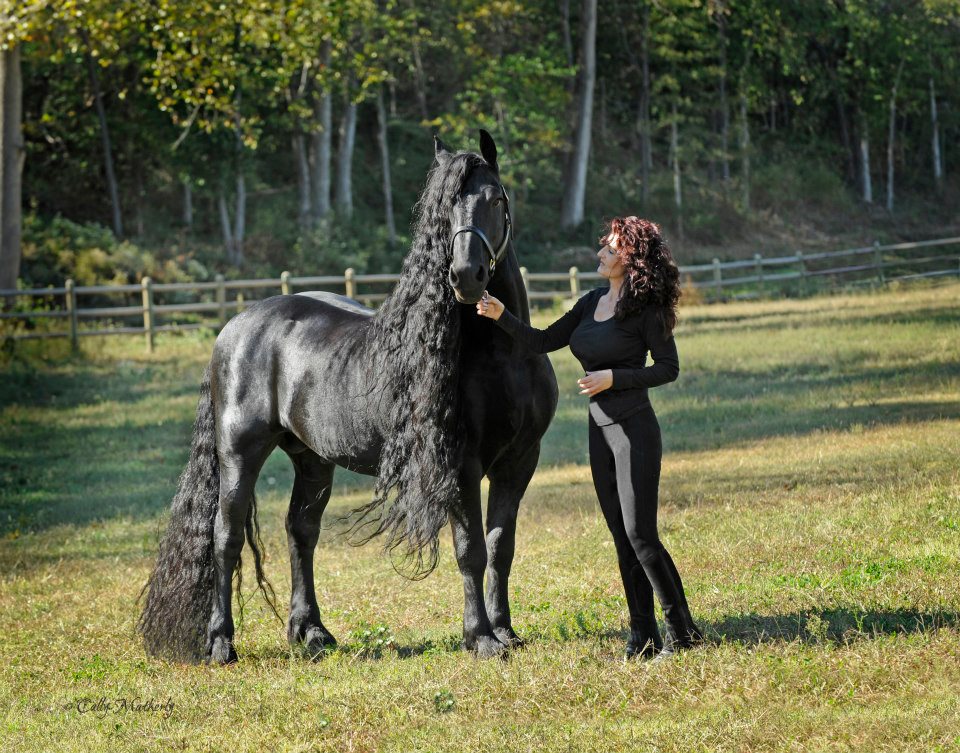 Netizens seem to think so, too. "He is so stately & proud! Magnificent!" one fan commented on Facebook.
"To see such an amazing beauty only brings me closer to God," wrote another; "makes me so moved I tremble and tears well."
Elizabeth Moyer, who currently works in marketing and development for the United States Pony Clubs, Inc. and previously served as an editor for Horse Illustrated magazine, also saw the beauty in Frederik. His shiny coat, fabulous black mane, and athletic talent go a long way, she told The Guardian. "But clearly I can see a great presence and attitude that has captured the attention of the general public as well as horse lovers everywhere."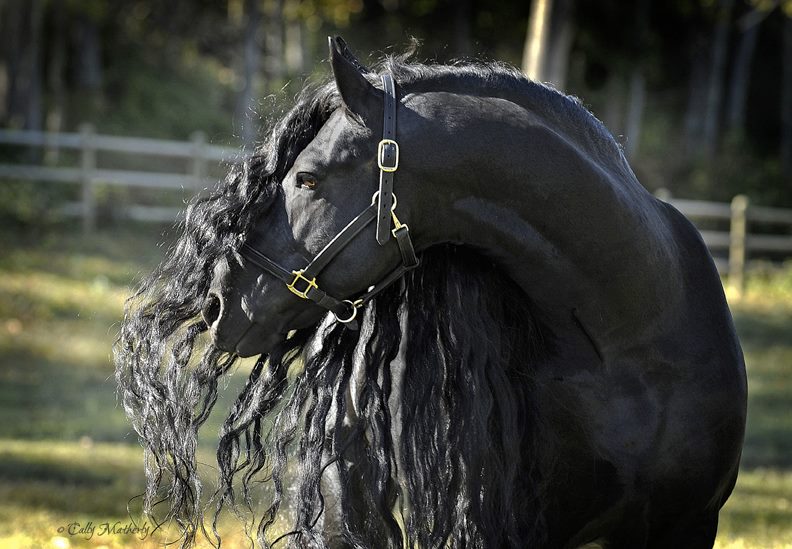 Frederik's toned, muscular build and perfect mane have even earned him offers of movie roles. The photogenic horse, Stacy said, "lights up when he's in the arena or when there's photography going on. It's almost like watching a celebrity."
Stacy has also entered Frederik in dressage competitions and admits she gives the stallion a helping hand in maintaining his perfect appearance with 3-hour grooming sessions. She uses a special horsehair conditioner for a glossy coat and mane.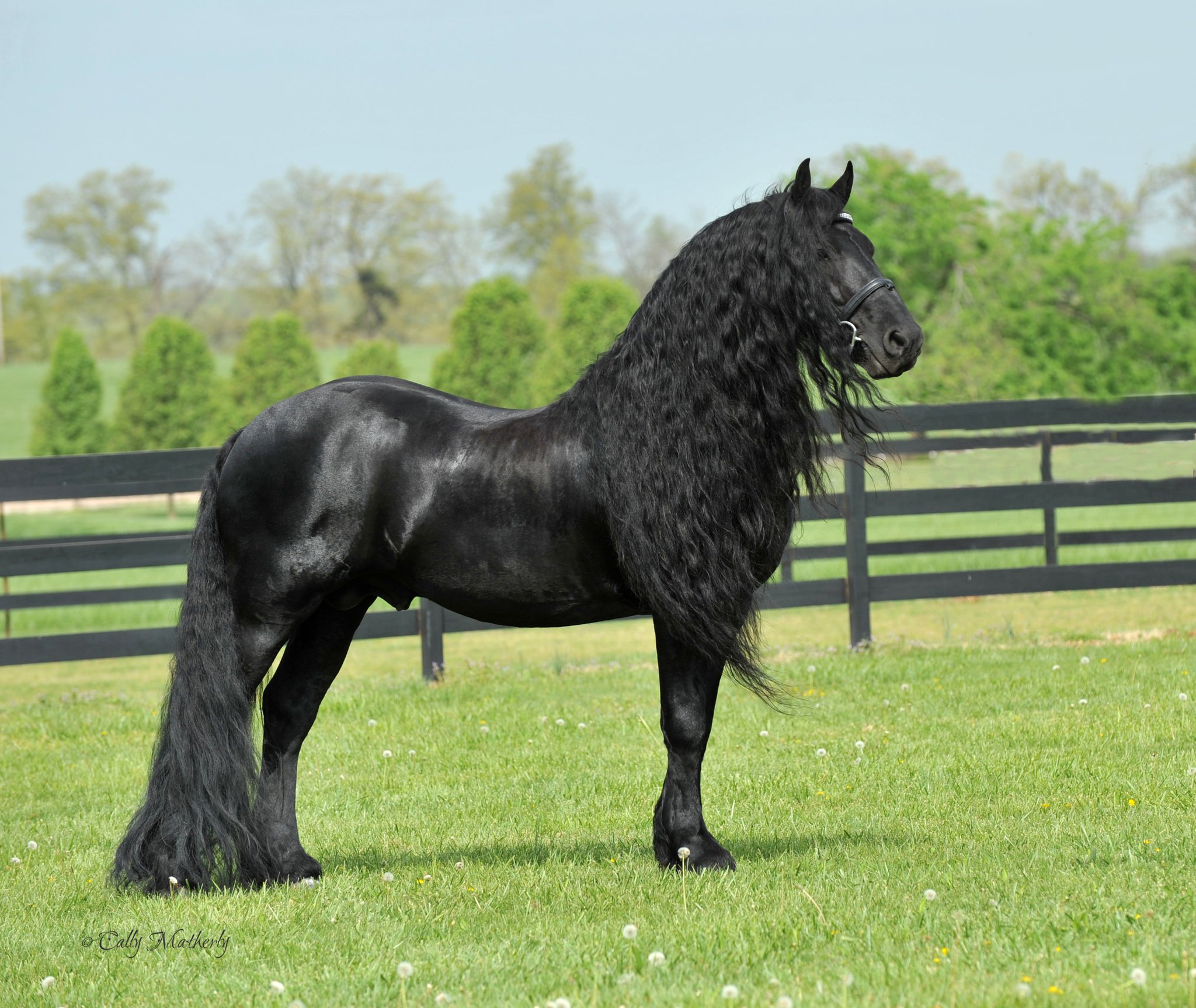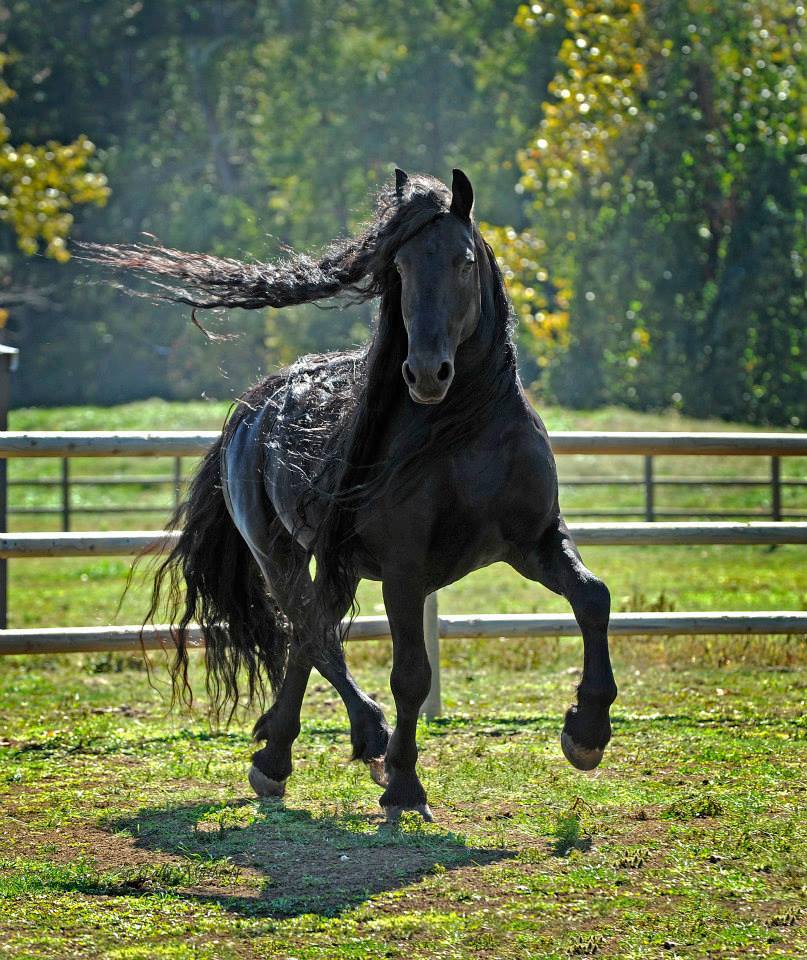 Stacy also claims that Frederik is equally as gentle as he is breathtaking. "He's just phenomenal. His temperament is sweet," she explained. "I could put a baby right next to him and he would just be gentle with it."
However, even the most handsome horse in the world needs time to stop and smell the roses. When Frederik is away from the cameras, the styling, and the movie offers, he enjoys the same pastimes as every other horse.
"He's just eating grass, walking around, he'll look out at the deer," Stacy said. "He loves to just relax."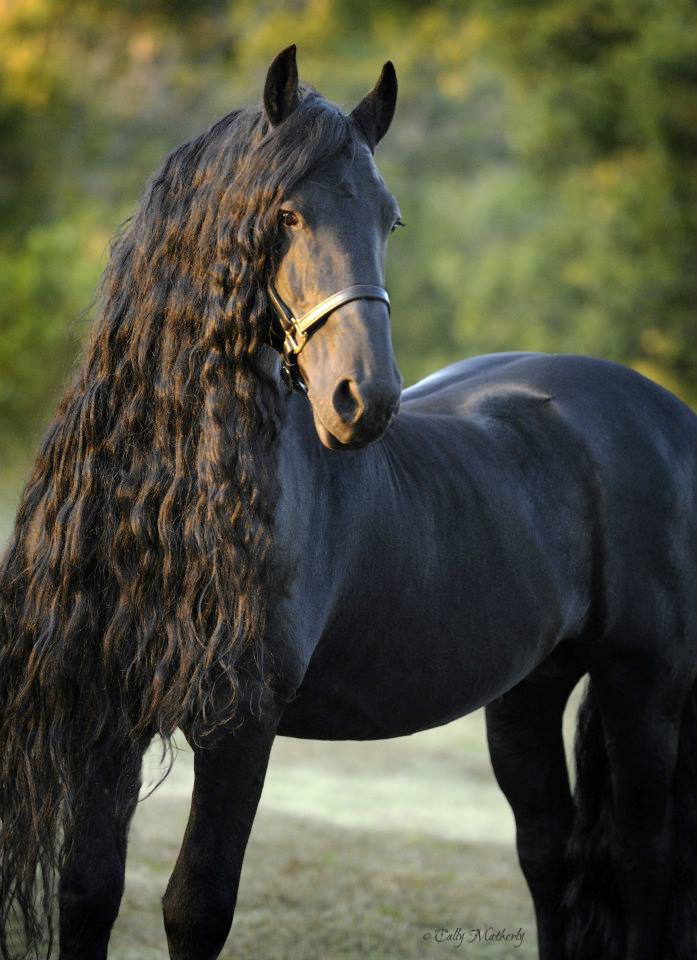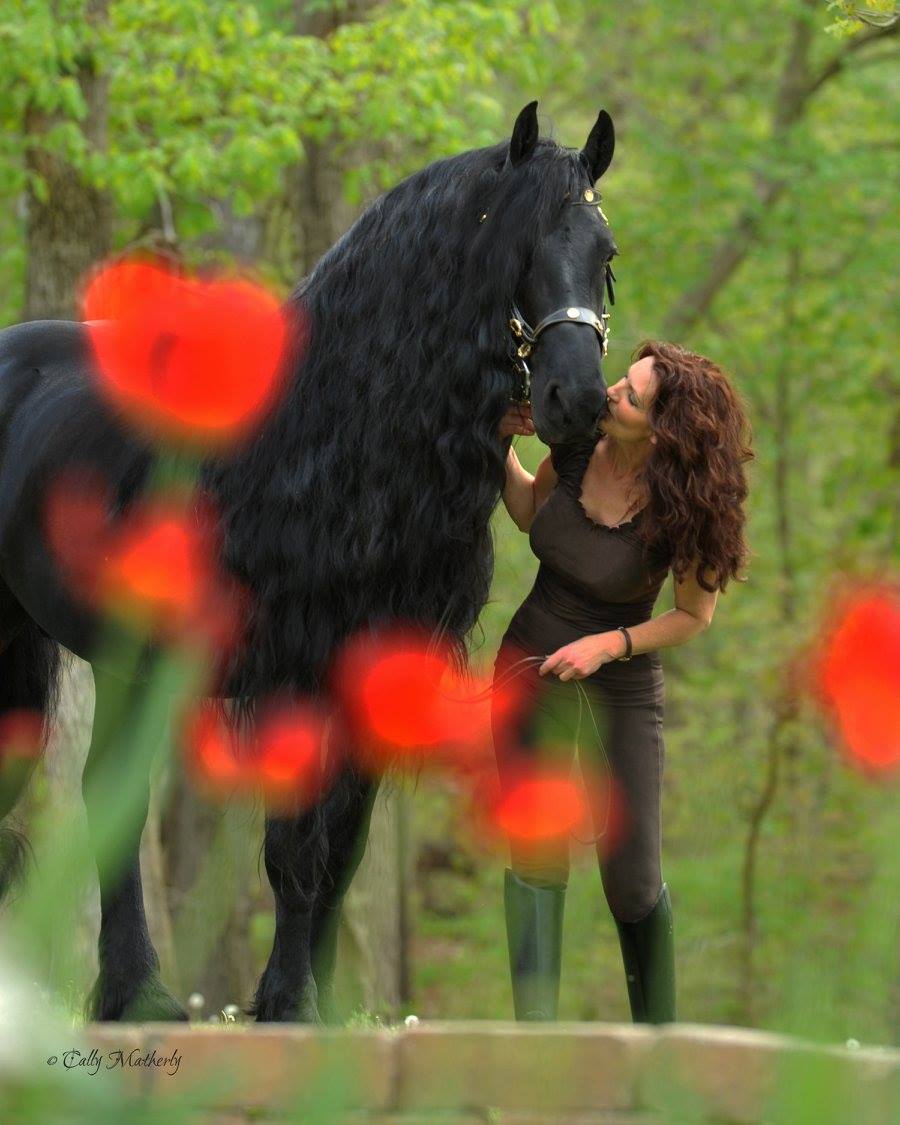 Frederik's dedicated Facebook fan page has amassed over 100,000 followers since he achieved viral fame.
"People fly in from all over that want to just be with him," Stacy told ABC News. "He enjoys his followers, and when he posts that on his Facebook, he does mean it."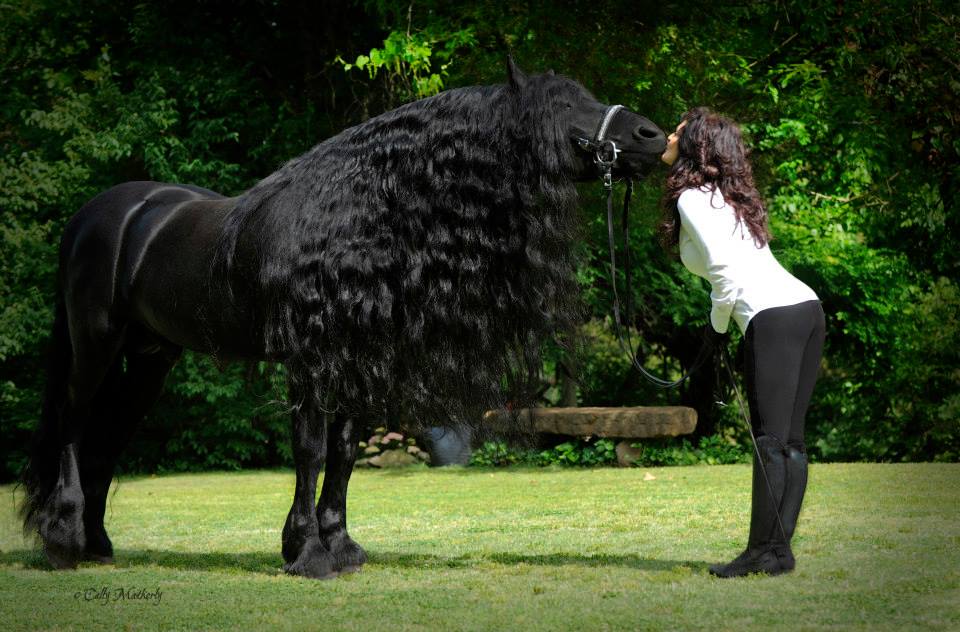 Speaking to The Epoch Times via email, Stacy recently revealed that she suffered a serious accident, but has since recovered and is gradually regaining her strength.
"Frederik the Great will be back on all his social media sites with upcoming updates, new videos, and photographs soon," she assured fans everywhere.
Watch the video:
(Courtesy of Frederik the Great)
Share your stories with us at emg.inspired@epochtimes.com, and continue to get your daily dose of inspiration by signing up for the Epoch Inspired Newsletter at TheEpochTimes.com/newsletter