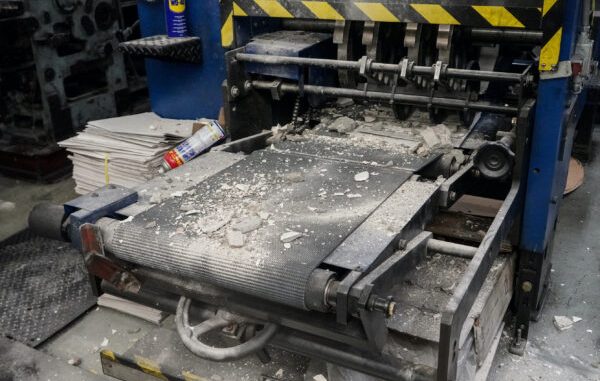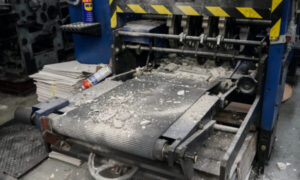 The attack on the Hong Kong office of The Epoch Times is a "litmus test" for the territory's governing body, said Australian politicians who have called on the federal government to denounce the attack.
Queensland Liberal National Party MP George Christiansen told The Epoch Times that the world had seen an escalation of attacks on the free press in Hong Kong, including those involving Jimmy Lai, and that they should be denounced, including by the Australian government.
"Attacks on the Free Press continue to come in Hong Kong from the Chinese Communist Party, and they should be condemned, " Christensen said.
"Hong Kong police looking into this matter will be a litmus test as to whether or not the Hong Kong government is a complete patsy to the Chinese Communist Party," he added.
Christensen's sentiments were echoed by Tasmanian Liberal Senator Eric Abetz, who told The Epoch Times that the attack a deliberate case of vandalism.
"This is a case of deliberate vandalism designed to intimidate and silence those who speak out against the campaign to crush Hong Kong's freedoms," Abetz said.
"The Epoch Times has been targeted by attacks numerous times over the years, and this is surely another coordinated effort to limit public information and debate that is critical of what has been inflicted upon Hong Kong.
"As one of the few independent outlets left in Hong Kong that is critical of the CCP, it is deeply worrying how a free and open press can continue to operate in the face of such attacks," Abetz said.
Christensen and Abetz are both members of the global Inter-Parliamentary Alliance on China, which has said that the strike on The Epoch Times demonstrates that the Hong Kong authorities have slipped into the grip of China's Communist regime.
"The freedom of the press is an absolute requirement in any state that respects the rule of law. If the Hong Kong authorities really were independent champions of their democratic system, they'd defend The Epoch Times," IPAC said. "That they won't tells you all you need to know: Hong Kong has slipped into the grips of an authoritarian communist party that will tolerate no criticism."
The attack on The Epoch Times printing facility on April 12 has been condemned by political leaders, media watchdogs, and government groups globally, including by the U.S. State Department, Reporters Without Borders, and former U.S. Secretary of State Mike Pompeo.
During the attack, Epoch Times staff at the facility were threatened at knifepoint, computers were smashed with sledgehammers, and the printing machines damaged with concrete mix. Computer parts were also stolen.
The Hong Kong edition of The Epoch Times resumed publication on April 17 after declaring that they would not bow to violent threats.