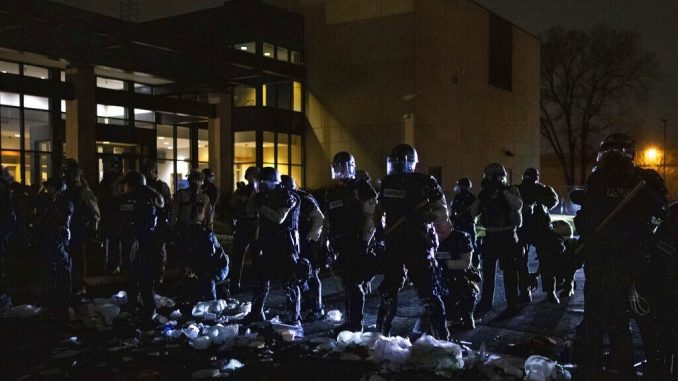 OAN Newsroom
UPDATED 2:43 PM PT – Monday, April 12, 2021
The mayors of Minneapolis and St. Paul, Minnesota have declared states of emergency and enacted curfews after violent riots overnight.
Protesters took to the streets on Sunday after the death of Duante Wright, who was shot and killed while trying to flee police during a traffic stop.
The incident happened in Brooklyn Center just 10 miles from where George Floyd died. Police were reportedly trying to arrest Wright for an outstanding warrant.
On Monday, officials released bodycam footage of the shooting, which they are characterizing as an "accidental discharge."
They said the firing officer went for her taser, but drew her gun by mistake.
"As I watch the video and listen to the officer's commands it is my belief that the officer had the intention to deploy their Taser, but instead shot Mr. Wright with a single bullet," Brooklyn Center Chief of Police Tim Gannon stated. "This appears to me, from what I view in the officers reaction and distress immediately after, that this was an accidental discharge that resulted in the tragic death of Mr. Wright."
A curfew will begin at 7 p.m. tonight, Monday, April 12, ending at 6 a.m Tuesday, April 13. https://t.co/cZ4Emy62M2

— City of Minneapolis (@CityMinneapolis) April 12, 2021
At least 500 Minnesota National Guard personnel are already activated in the area due to safety concerns during the Derek Chauvin trial. That number is expected to increase in the wake of Wright's death.