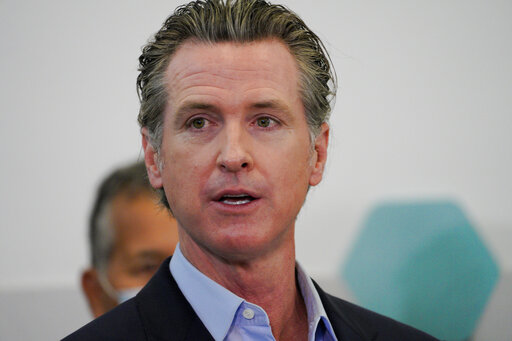 OAN Newsroom
UPDATED 2:40 PM PT – Tuesday, April 6, 2021
California's ruling Democrats rolled out a plan to reopen the state's economy, while keeping most of the unconstitutional restrictions on its citizens.
On Tuesday, Gov. Gavin Newsom (D-Calif.) said economic activity in California will be mostly allowed to resume on June 15, unless the number of COVID-19 cases "grows" again.
BREAKING: CA has administered 20+ million vaccinations. We have the lowest positivity rate in the US. Stable hospitalizations.

Now, we're looking forward.

We're setting our eyes on fully reopening by June 15th — with commonsense measures like masking.

Mask up & get vaxed, CA.

— Gavin Newsom (@GavinNewsom) April 6, 2021
However, the state's face mask mandate will remain in place indefinitely, along with so-called "social distancing" and the pressure to vaccinate. It remains unclear if Sacramento Democrats plan to introduce a COVID-19 passport for greater population control.
"We are announcing today that on June 15, we will be moving beyond the blueprint and we will be getting rid of the colored tiers. We will be moving past the dimmer switch," Newsom stated. "We will be getting rid of the blueprint as you know it today. That's on June 15 if we continue the good work."
California has had one of highest numbers of COVID-19 cases and deaths among U.S. states, despite a harsh year-long lockdown that killed thousands of businesses and ruined millions of lives in the process.