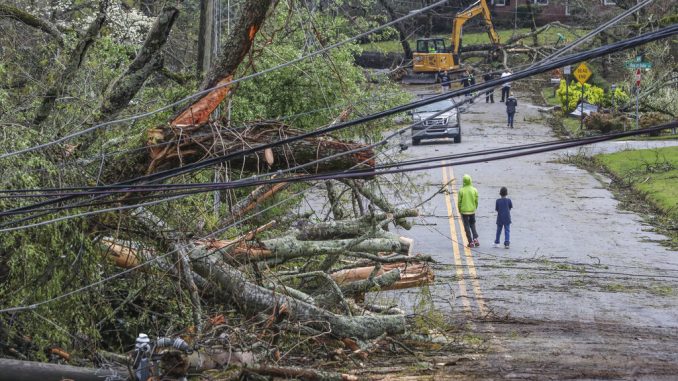 OAN Newsroom
UPDATED 3:15 PM PT – Friday, March 26, 2021
Severe storms which produced multiple tornadoes in Alabama devastated neighboring Georgia.
The tornadoes ripped through Alabama on Thursday, killing five people.
They then moved into Georgia on Friday, leaving one person dead. Aerial video showed collapsed buildings and the roofs sheared off of several homes.
The twisters also toppled trees and downed power lines, knocking out power for tens of thousands of people in both states. Utility companies are working to restore power, and officials are urging people to stay off the roads.
"Our teams are still out working as of now, and we expect we're going to be out for some time to come as we check each home to make sure that we have everyone out," Coweta County Fire Chief Pat Wilson said.
The severe weather is expected to expand across several more Southern states, including Tennessee, Kentucky and the Carolinas.