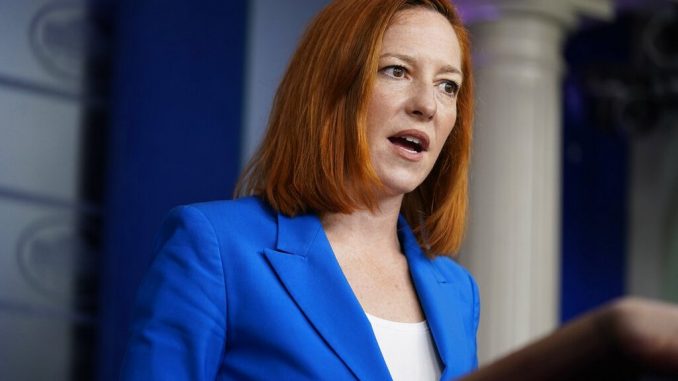 OAN Newsroom
UPDATED 5:50 PM PT – Wednesday, March 24, 2021
White House press secretary Jen Psaki avoided a question about Joe and Hunter Biden's ties to Russia, as evidence continues to pile up.
"The wife of Moscow's former mayor paid a company associated with the president's son $3.5 million. There was no explanation for these alleged payments, and I'm wondering if you could tell us if that claim is accurate and if so what that $3.5 million was paid for," a reporter asked Psaki.
She responded with, "I'm not familiar with that claim."
Psaki at first attempted to deny the fact that the Kremlin's payments to Biden ever took place. However, when pressed with hard evidence from the Senate about those transactions, she quickly shut down the conversation.
Psaki has no answers to question about Hunter Biden's $3.5 MILLION payment from wife of a former Moscow Mayor. pic.twitter.com/7CdDuAhABV

— 🇺🇸Maggie VandenBerghe🇺🇸 (@FogCityMidge) March 24, 2021
"It doesn't sound like it's backed up by a lot of evidence, if you have evidence or specifics, happy to discuss it further," Psaki stated.
Last year's Senate Intelligence Report said the $3.5 million was paid in so-called "consulting fees."
The wife of the former Moscow mayor is a property developer and a key ally of Vladimir Putin. She has been suspected of laundering money for Putin through Joe and Hunter Biden. Some of that money went through Biden to a Chinese tech startup in Buffalo, New York.
Several associates of the Bidens were indicted back in 2018, suggesting they violated the Foreign Agents Registration Act numerous times.
Subsequent disclosures confirmed Joe and Hunter Biden were enabling Russian organized crime and political repressions for personal gain.