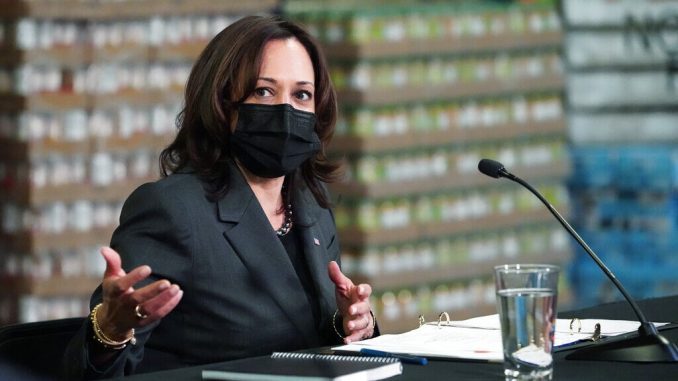 OAN Newsroom
UPDATED 1:45 PM PT – Monday, March 22, 2021
Vice President Kamala Harris seemed to blame the growing crisis at our southern border on the previous administration. On Monday, Harris spoke to reporters in Florida and claimed the Biden administration was left with a challenging situation.
Q: "Do you plan to visit the border?"

Vice Pres. Harris: "Not today [laughs] but I have before, and I'm sure I will again." pic.twitter.com/OEUVooaDPm

— Alex Salvi (@alexsalvinews) March 22, 2021
Harris made these comments despite a recent uptick in the number of illegal immigrants crossing the border following Biden's decision to lift a number of Trump-era immigration policies. However, the Vice President said there is a lot of work to be done in order to fix the issue which she claimed the Biden administration was "left with."
"First of all, we were left with a very challenging situation," Harris alleged. "There's a lot of work going into that and we expect to have success, but it's going to take a lot of work. And again, we were presented when we came in with some serious challenges."
VP Kamala Harris on the southern border: "We've got to treat this issue in a way that is reflective of our values as Americans." pic.twitter.com/BFI5l6hsQX

— The Recount (@therecount) March 22, 2021
Additionally, both Harris and Joe Biden have remained vague about when exactly they plan to visit the border. The current administration has continued to fall short on calling the growing problem at our southern border a crisis.