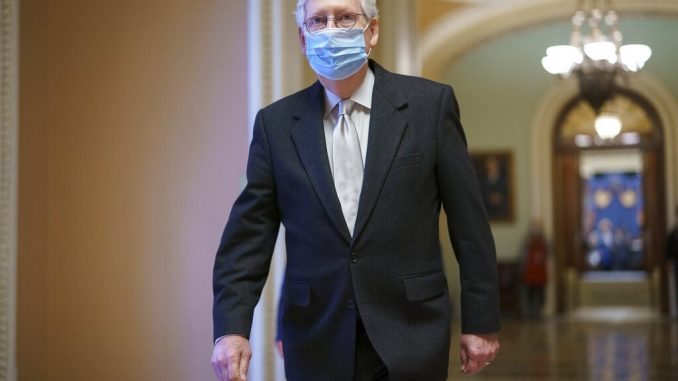 OAN Newsroom
UPDATED 12:50 PM PT – Thursday, March 18, 2021
Senate Minority Leader Mitch McConnell (R-Ky.) has accused the Biden administration of endangering the health of border communities. On Thursday, McConnell spoke on the Senate floor and noted unaccompanied migrant children arrivals at the southern border were up more than 60 percent.
He blamed what he called Biden's failed policies for the crisis, which has caused detention facilities to surpass capacity. McConnell said while American kids have been kept out of school during COVID, migrant children have been put in overcrowded conditions.
My definition of a crisis is when you send the Federal Emergency Management Agency, which only goes to emergencies, down to the border.

This is a crisis. The Administration created it, and they own it. pic.twitter.com/mDxERtkDjK

— Leader McConnell (@LeaderMcConnell) March 17, 2021
"And don't forget, the administration policy directs CBP to release migrants on US soil while they await asylum rulings," McConnell stated. "That's without — without — a negative COVID test. So good luck to the communities on the border."
McConnell added the situation at the border is not just a health and humanitarian crisis, but a security crisis as well. He noted four people arrested match names on the FBI terror watch list.