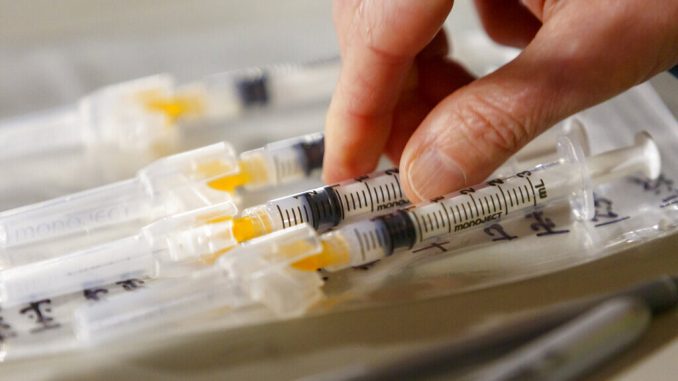 OAN Newsroom
UPDATED 11:35 AM PT – Tuesday, March 16, 2021
Moderna has started testing its COVID-19 vaccine on infants and children.
According to reports Tuesday, the pharmaceutical company is seeking to expand approval for its vaccine for those between the ages of six months and 12-years-old. The study will consist of nearly 7,000 children in both the U.S. and Canada.
"There will be two parts to this study, the first parts is where we will find the appropriate dose of the vaccine for children," explained Jacqueline Miller, Moderna's therapeutic area head for infectious diseases. "Children often need lower doses of vaccines than adults, so we want to make sure we find the best dose that increases their immunity."
We just announced that the first participants have been dosed in the Phase 2/3 study, called the KidCOVE study, of mRNA-1273, our vaccine candidate against COVID-19, in children ages 6 months to less than 12 years. Read more: https://t.co/FpQ2NCcRxR pic.twitter.com/oWZ0UET8e1

— Moderna (@moderna_tx) March 16, 2021
Meanwhile, both Moderna and Pfizer have begun testing on children 12 and older with hopes to make vaccines available to those age groups this year.