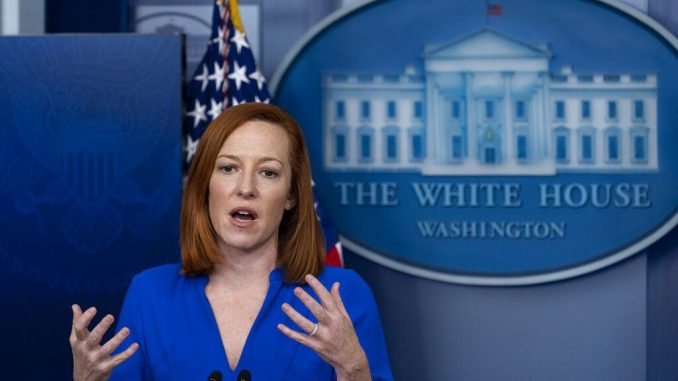 OAN Newsroom
UPDATED 6:50 PM PT – Friday, March 12, 2021
White House press secretary Jen Psaki responded to press questions regarding Joe Biden's controversial Fourth of July comment.
In his speech, Biden said that if people wear masks and get vaccinated when it is made available to all adults on May 1, they could have small gatherings to celebrate the Fourth of July.
His remark was met with backlash on social media and confusion on how the administration came up with that promise.
I have news for President Biden
I'm having a big cookout on the Fourth of July…its going to be one if those legendary CP parties and I'm not asking the WH for permission.

— Charles V Payne (@cvpayne) March 12, 2021
"We did not want to give a conclusion on when everybody will be fully vaccinated because it really depends on a couple of factors, some of which are out of our control," Psaki stated.
Psaki minimized the extent of Biden's comment, adding it depends on state distribution and an individual's desire to receive the vaccine.