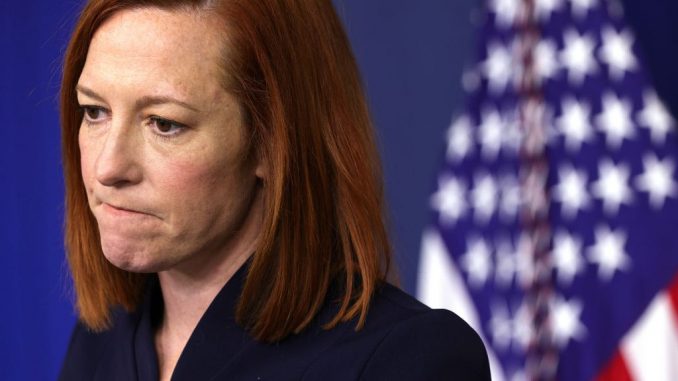 OAN Newsroom
UPDATED 6:15 PM PT – Wednesday, March 10, 2021
White House Press Secretary Jen Psaki has come under fire yet again. This time, Psaki laughed off a question that asked why underage undocumented migrants have not been subjected to a coronavirus lockdown.
During a news briefing on Wednesday, Psaki was asked why American children have not been allowed to return to schools while illegal immigrant children have received education at border camps.
"Let's take a responsible approach to the two issues, okay?" Psaki asked after an inappropriate chuckle.
In the meantime, critics have concerns about the Biden administration's unfair treatment of Americans while providing benefits to illegal migrants.
Biden's Press Secretary Jen Psaki laughs when asked why border facilities for migrants are fully open but US schools still aren'thttps://t.co/6r8C5sFvCc pic.twitter.com/9FmDEbQsZY

— RNC Research (@RNCResearch) March 10, 2021
"From an administration position or from your perspective, have the border patrol unions and the HHS unions been easier to work with than the teachers unions?" a reporter asked of Psaki.
"I think that is a bit of mixing different circumstances," Psaki claimed in response. "One is schools are reopening. There have been 8 mitigation steps that have been announced by the CDC to implement, right?"
Critics said most U.S. schools remain closed or open for just one day a week, which does not qualify as a full reopening. Meanwhile, the White House has touted educational opportunities for illegal children caged in camps at the southern border.