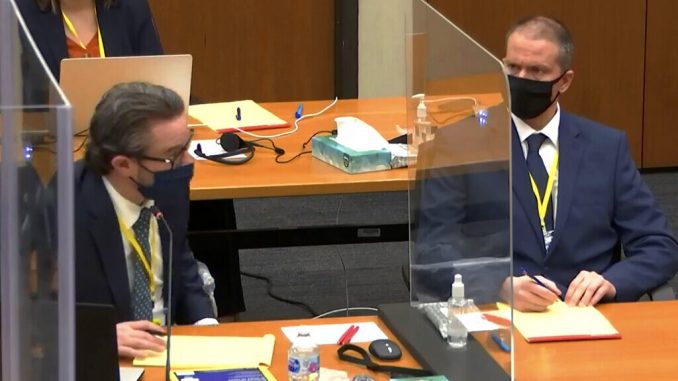 OAN Newsroom
UPDATED 3:42 PM PT – Monday, March 8, 2021
Jury selection for the high-profile trial of former Minneapolis police officer Derek Chauvin has been delayed as he faces murder charges over the death of George Floyd.
On Monday, Judge Peter Cahill said he would postpone selection until Tuesday. This came as he deals with an appeals court ruling to reinstate a third-degree murder charge, which was previously removed.
Chauvin's defense attorney said he would petition the Minneapolis Supreme Court this week to overturn the appeals court ruling, which could also delay the trial for weeks.
Prosecutors argued they will only get one chance try Chauvin, and an added charge could jeopardize the case.
"That means we won't know exactly what the charges are if we run out before and start picking the jury," lead prosecutor Matthew Frank said. "So this court would be making decisions about jurors for a trial about which we don't know what the exact charges are going to be."
In the meantime, anti-police protestors have Minneapolis on high-alert as authorities are bracing for destructive violence if they don't get the verdict they want.