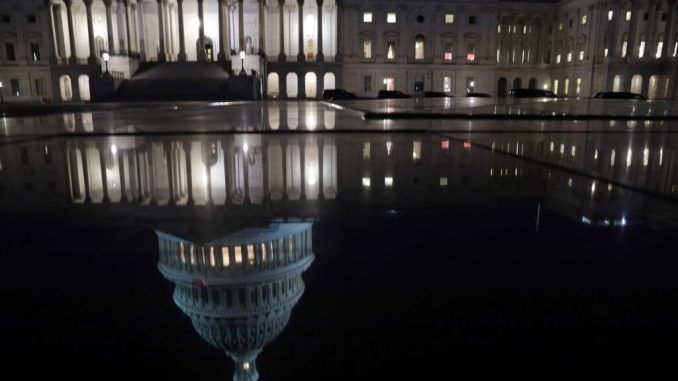 OAN Newsroom
UPDATED 6:00 PM PT – Friday, March 5, 2021
Senate Democrats turned against their own by voting not to raise the federal minimum wage to $15. On Friday, the 58-to-42 vote sustained GOP objections against the wage increase.
The U.S. Senate has set a new record for its longest vote.

This vote (on minimum wage amendment) began at 11:03am ET.

The previous record, from 2019, was 10 hours and 8 minutes. https://t.co/2HiYyeZKeP

— CSPAN (@cspan) March 6, 2021
Critics of the bill, which included seven Democrats and one Independent, said raising the minimum wage would hurt small businesses already suffering from the pandemic. They also reiterated that living costs differ in each state.
Hassan, Carper, Coons, Tester, Manchin, Sinema, Shaheen, King are Nos. pic.twitter.com/7ZCIGLSBYL

— jordan (@JordanUhl) March 5, 2021
Sen. Bernie Sanders (D-Vt.), who proposed the bill, vowed this would not be the last time senators would vote on a minimum wage bill. Furthermore, today's vote marked the first of potentially many amendments to come on the massive COVID-19 relief bill.
Sen. Lindsey Graham: "Things are looking better. Seems to me would want to slow down and spend the money not spent wisely before we embark on a $1.9 trillion spending spree." pic.twitter.com/KD81KaMPw5

— The Hill (@thehill) March 5, 2021