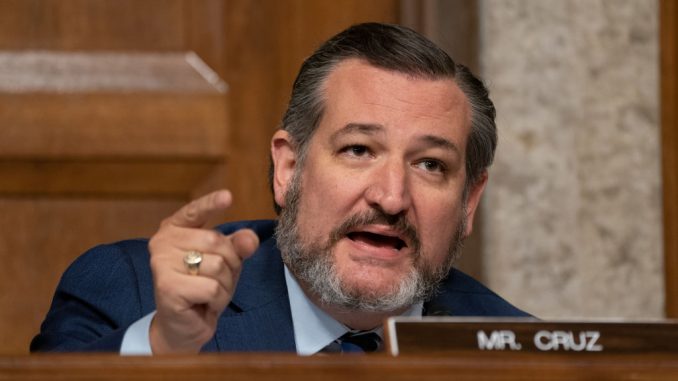 OAN Newsroom
UPDATED 4:16 PM PT – Monday, February 22, 2021
Sen. Ted Cruz (R-Texas) refuted attacks on his trip to Cancun as Democrats are seeking to divert attention from the lack of federal emergency aid to Texas amid a powerful winter storm.
"The media is suffering from acute Trump withdrawal," Cruz stated. "On my part, it was dumb to do because it gave the knuckleheads ammunition to launch attacks and to engage in ridicule, but you know what, that's what they do."
Imagine if the Left was as outraged with their political leaders visiting Epstein Island as they are about @TedCruz going to Cancun with his family.

— Lauren Boebert (@laurenboebert) February 22, 2021
The Texas senator said the failure of energy grid in his state must be investigated, regardless of the source of energy and party affiliations. Cruz added, Democrats are attacking him and his state's energy policies to take over Texas.
"There are a bunch of folks in the media, a bunch of folks that are Democrats that want to use this as an excuse to basically federalize the Texas energy grid and to drive costs through the ceiling," Cruz said. "I think that would be a bad mistake. We've got a balance and Texans want an affordable cost of living so we can provide for our families."
The senator went on to say mainstream media should abandon partisan politics and actually cover the news, instead of shifting blame for systemic failures on their political opponents.