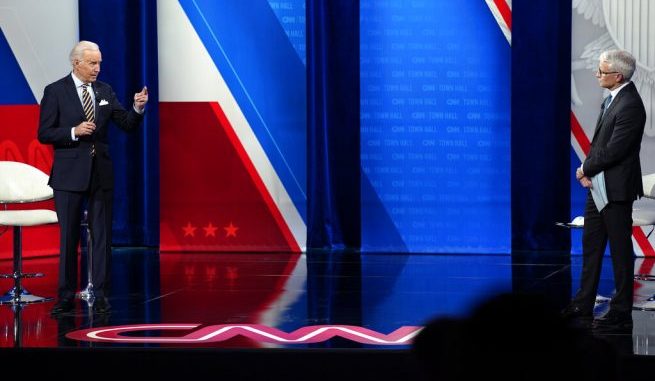 OAN Newsroom
UPDATED 2:55 PM PT – Wednesday, February 17, 2021
Critics slammed CNN following a number of uncomplicated questions directed at Joe Biden during the network's town hall on Tuesday. Anchor Anderson Cooper interviewed Biden in Milwaukee and gave him softball questions, which ranged from his thoughts on the impeachment trial to whether he liked the living at the White House.
Cooper also asked Biden questions related to the pandemic, but they were mostly neutral. Questions included how long Biden thought it would be until life returns to normal and if he would stick with his nearly $2 trillion economic relief package. Biden affirmed he plans to stand his ground on the price tag despite backlash from Republicans and his own promise to work with lawmakers on both sides of the aisle before passing another stimulus bill.
In the middle of discussing coronavirus vaccines, Biden mistakenly said they weren't made available until he entered office, which disregarded the success of Operation Warp Speed under the Trump administration.
"We talked about how it's one thing to have the vaccine, which we didn't have when we came into office," Biden claimed. "But a vaccinator."
Cooper also side-stepped controversial topics such as Governor Andrew Cuomo's (D-N.Y.) nursing home scandal and the resignation of Biden's White House Deputy Press Secretary TJ Ducklo.
Ducklo was accused of making sexist comments to a White House reporter and was initially given a one-week suspension before he was forced to step down. The White House came under immense scrutiny for not immediately firing him as Biden previously said staff members would be fired on the spot if they disrespected or talked down to other colleagues.