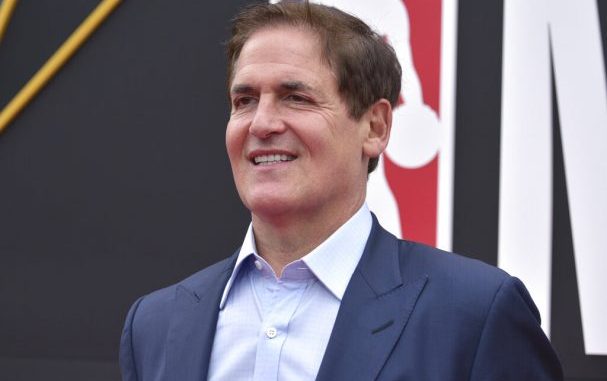 OAN Newsroom
UPDATED 1:18 PM PT – Wednesday, February 10, 2021
Dallas Mavericks owner Mark Cuban is faced with backlash after ordering the national anthem no longer be played at the start of home games.
Critics took to Twitter to bash Cuban this week with some questioning why it was more important to play in an empty arena than pledge allegiance to your country.
Imagine thinking that playing a sport in an empty arena is more important than your allegiance to the country. https://t.co/wlSBDNXXPP

— Josh Holmes (@HolmesJosh) February 10, 2021
While no official announcement had been made on the move, Cuban confirmed it was his decision and the song would not be played in the foreseeable future.
When asked about Joe Biden's response to the anthem's removal, White House Press Secretary Jen Psaki failed to condemn the move.
"Well I haven't spoken with the President on the decision by Mark Cuba, or should I say the National Anthem, but I know he's incredibly proud to be an American and has great respect for the anthem and all that it represents," she stated. "He would also say that, of course, that part of pride in our country means recognizing moments where we as a country haven't lived up to our highest ideals."
However, the NBA has issued a statement noting all teams will play the anthem at the start of games part of keeping with longstanding league policy. Cuban has since responded to the decision by saying, "we are good with it."
Full statement from the NBA on mandating all teams to play the national anthem: pic.twitter.com/VeCIxLCpew

— Marc Stein (@TheSteinLine) February 10, 2021