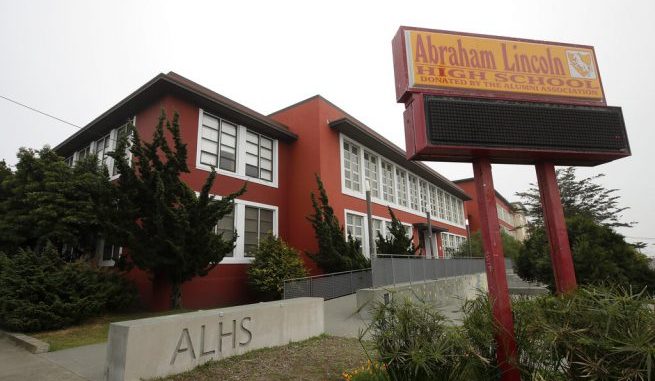 OAN Newsroom
UPDATED 10:08 AM PT – Thursday, February 4, 2021
The San Francisco School District is facing legal action from its own city for failing to reopen schools or produce a viable plan to reopen.
More than 54,000 children in the school district have been out of school for almost a year, while other schools around the nation have already started the process of returning to in-person learning.
The city has reportedly given the school district an additional $15 million in funding to facilitate a safe return for students, but the grant was met with inaction.
The city's mayor, London Breed, said "enough is enough." She has argued that while the legal action may seem a bit extreme, she wants to force the district to move on with reopening schools.
"I am the elected leader of this city, and I'm not going to stand by while our children and our families continue to suffer with no end in sight," she stated. "It's not acceptable to tell parents who are already under unbelievable stress and are seeing with their own eyes while their children are falling behind."
The mayor noted the school district is, instead, focusing on far less important and more divisive issues like renaming 44 schools because of questionable allegations of racism.
I'm joining with City Attorney @DennisHerrera in support of this lawsuit today.

This is not the path we would have preferred, but nothing matters more right now than getting our kids back in school.

You can follow the announcement live here: https://t.co/LoSgHgOaVF https://t.co/U3OizaYiai

— London Breed (@LondonBreed) February 3, 2021
In the lawsuit, the city further noted that 113 private schools in the area have been able to return to classroom learning and out of more than 15,000 enrolled students, only five cases of suspected in-school transmission have been detected.
Breed also said the prolonged reliance on distance learning has put serious stress on families and caused more than 1,000 students to miss 60 percent of their classes.
The school districts superintendent, Dr. Vincent Matthews, brushed off the concerns of parents and the city's mayor in a statement this week.
"I'm here addressing what I would term to be a frivolous lawsuit that wastes time and energy from my perspective," he stated.
The lawsuit came the same day Democrat Gov. Gavin Newsom announced schools can and should reopen, even if not all teachers and staff have received vaccines.
For the latest updates, visit the Return Safely Together page on our website. https://t.co/M2OQWaReLw

— SF public schools (@SFUnified) February 3, 2021