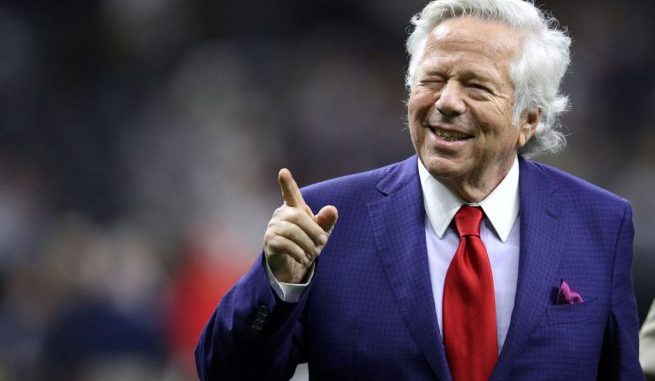 OAN Newsroom
UPDATED 6:40 PM PT – Wednesday, February 3, 2021
New England Patriots owner Robert Kraft is flying out dozens of healthcare workers to Super Bowl 54 in an expression of gratitude for their efforts.
On Tuesday, the Patriots announced 76 vaccinated healthcare workers will be flown down to Tampa Bay on the team plane as part of an all-expenses-paid trip. Kraft said it's an honor for his family to celebrate the workers by giving them a well-deserved break. He hailed them as "superheroes."
As guests of the Kraft family, 76 healthcare 𝗦𝗨𝗣𝗘𝗥heroes are 𝗦𝗨𝗣𝗘𝗥 Bowl bound.

Earlier this week, Robert Kraft called to personally invite some of these heroes and thank them for their work fighting COVID-19.

— New England Patriots (@Patriots) February 2, 2021
The philanthropic NFL team owner even reached out to some of the workers himself to personally invite them to the big game.
"We were able to secure 76 tickets and we're giving them all to New England healthcare workers just in a small way to say thank you for what you both have done putting your lives on the line," Kraft said. "We just want you all to know how much we appreciate what you've done and what you represent."
Back in April, the Patriots sent their team plane over to China to bring back more than one million N-95 masks to use in the U.S.