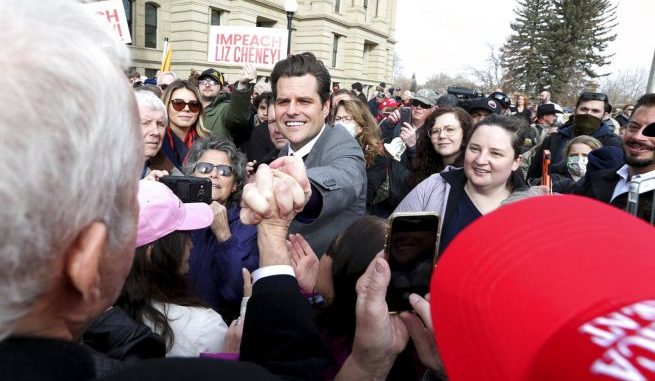 OAN Newsroom
UPDATED 11:25 AM PT – Wednesday, February 3, 2021
Congressman Matt Gaetz (R-Fla.) said he would do anything in order to defend President Trump during his impeachment trial.
In an interview Wednesday with Steve Bannon, the Florida lawmaker said he and several other Republicans were turned down by the House Ethics Committee when they asked to speak on behalf of the 45th president at the trial.
The committee concluded Gaetz would be unable to stand up for President Trump as a sitting member in the lower chamber. However, he made it very clear that this would not stop him. Gaetz said he would not play to the Senate. Instead, he would play to the American people.
Gaetz pointed out it is important that the man he says is possibly the greatest president in American history has a strong defense.