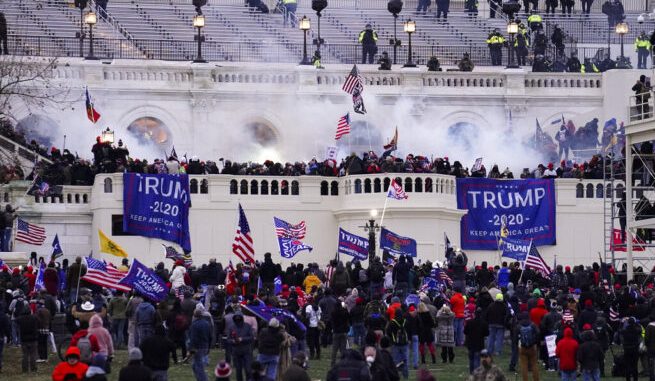 OAN Newsroom
UPDATED 8:37 AM PT – Monday, January 11, 2021
The outgoing Capitol Police chief claimed his calls for the National Guard before and during the attack on Capitol Hill went unanswered.  In an interview Sunday, Chief Steven Sund said his security officials denied his request for the National Guard to be on standby.
The chief went on to say House Sergeant at Arms Paul Irving didn't support his opinion nor did he want to declare an emergency before the demonstration. Sund noted all six of his calls for reinforcements ended up being postponed or denied as protesters broke through the perimeter in a mere 15-minutes.
Former chief of the Capitol Hill Police, Terrance Gainer, has since come out in defense of Sund by saying there are still questions that need to be asked.
"There'll be plenty of time to examine and persecute the people who mis-defended that place," he stated. "I used to do that, I know these people. We are responsible. Something got screwed up and someone will be held accountable."
National Guard troops reportedly did not arrive until four out of the five deaths had already occurred and two-hours after Capitol Police chief called the Pentagon to authorize backup.
Meanwhile, Sund submitted his resignation after demands from Democrat leadership last week.