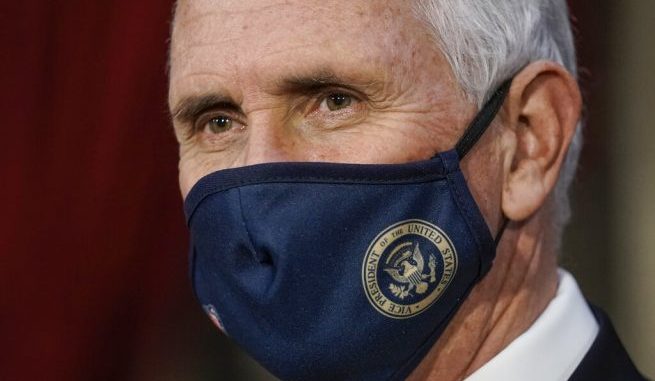 OAN Newsroom
UPDATED 12:55 PM PT – Monday, January 4, 2021
Vice President Mike Pence said Republicans will have their day in Congress on January 6 and objections "will be heard." He made these comments while speaking at an event in Georgia on Monday.
During that speech, he also urged voters to be confident in the election process and to get out and vote for Sen. Kelly Loeffler (R-Ga.) and Sen. David Perdue (R-Ga.) tomorrow.
THANK YOU MILNER, GA! In one more day, we need you to HOLD THE LINE! We need people of Faith in this great state to take stand for two leaders who will support Life, Faith, and Freedom! We need you to VOTE for @Perduesenate and @KLoeffler! 🇺🇸 pic.twitter.com/QSdC7ENeSl

— Mike Pence (@Mike_Pence) January 4, 2021
Pence warned about what's at stake for the country if Republicans don't win the Georgia Senate runoff elections. However, he assured that he and other officials from his party will be making sure polls and drop boxes are secure. He added they're watching closely to ensure voting integrity is upheld.
"Tomorrow is Georgia's day," Pence stated.
Pence went on to urge Georgians to vote on Tuesday in order to protect conservative values.