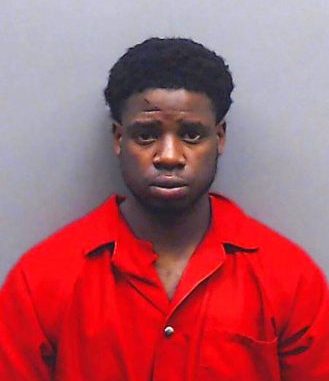 OAN Newsroom
UPDATED 6:30 PM PT – Monday, January 4, 2021
A community in East Texas is mourning the death of a local pastor.
"Mark McWilliams and Rosemary, his wife, yeah, we knew them pretty well, and they were just a super good couple," friend of the couple Tom Pritchard said.
Pastor Mark McWilliams was shot and killed Sunday. His wife and one other person were injured inside the Starrville Methodist Church about 100 miles east of Dallas.
21-year-old Mytrez Woolen was hiding from police in the church's bathroom when the pastor discovered him and confronted him with a gun. Allegedly, Woolen grabbed the pastor's weapon and killed the 62-year-old man.
"The pastor got distracted talking to his wife, the suspect lunged at him, was able to take the firearm out of his hand," Smith County Sheriff Larry Smith said.
The suspect broke a window to enter the church as he was being pursued by authorities. Police believe Woolen was a suspect in a shooting the night before and spotted his vehicle at a local convenience store. The discovery of his car prompted a 20 minute high-speed chase.
"He was a suspect in two. A drive-by shooting of a residence, and then shot at another victim with the shotgun we believe to be the shotgun that we have recovered," Sheriff Smith explained.
The chase ended near the church, where Woolen's car crashed and he ran from the scene. Police searched the area for two hours, but could not find the suspect. Woolen was not discovered until the next morning.
Authorities said he does not have any affiliation with the church. He is being charged with felony assault and capital murder. His bail is set at $3.5 million.