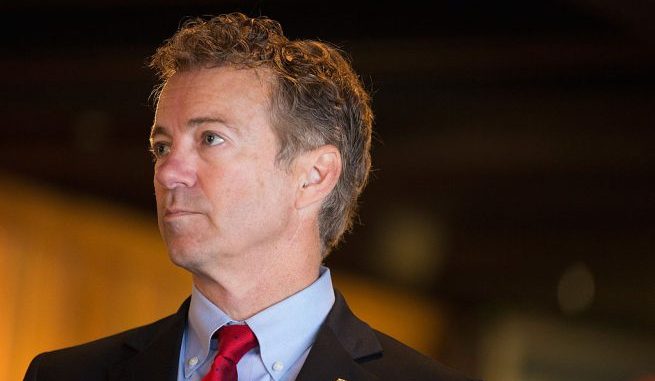 OAN Newsroom
UPDATED 12:35 PM PT – Monday, December 28, 2020
The newly signed omnibus bill has been under fire for allocating billions of dollars to oversea spending.  GOP lawmakers are fighting against wasteful spending measures in the Consolidated Appropriations Act and calling on Congress to focus on helping Americans weather the pandemic.
In a recent report, The Heritage Foundation called the nearly 6,000 page bill an irresponsible use of taxpayer dollars. It cited a lack of focus on COVID-19 tests and the inclusion of politically motivated industry bailouts.
This came after President Trump criticized the amount of funds dedicated to foreign programs in the $1.4 trillion package during a time when American families are struggling amid oppressive pandemic lockdowns. The President went on to call the bill a "disgrace" and asserted the American people deserve better.
"The bill also allows stimulus checks for the family members of illegal aliens, allowing them to get up to $1,800 each," President Trump stated. "This is far more than the Americans are given."
On the Senate floor, Sen. Rand Paul (R-Ky.) criticized massive spending in the COVID-19 relief package, depicting it as fiscally irresponsible.
"The government has worsened the economic damage and acted as the biggest obstacle to economic recovery," Paul said. "There is no free money that can get us out of this situation. The only thing that can save us is to open the economy."
Paul warned the massive bill, the largest ever passed in congressional history, could lead to more lockdowns, economic damage, job losses and general suffering for hardworking Americans.
It doesn't have to be this way. This debt crisis is a preventable crisis. It is not too late to change our course. Cut unnecessary spending, eliminate waste, stop fighting a $50 billion per year forever war in Afghanistan. Make the hard decisions now.

— Senator Rand Paul (@RandPaul) December 21, 2020
"If we give these tin-pot dictators, these governors more money, they're less likely to open the economy," Paul said. "The answer's not printing up and distributing free money, it's opening the economy."
Echoing Paul's concerns, Sen. Mike Lee (R-Ut.) did not vote in favor of the bill, which Congress only had two hours to read.
"It is impossible that anyone will have the opportunity to read it, from now until the time we vote," Lee stated. "I am absolutely certain this has been toppled together by a very small handful of members of Congress."
As tax payers in Democrat-led states were forced to close their businesses in strict lockdowns, the left attempted to funnel billions of dollars overseas all while only offering Americans $600 in economic relief.
President Trump signed the bill on Sunday and sent a red-lined version back to Congress, which called for removal of the wasteful spending.