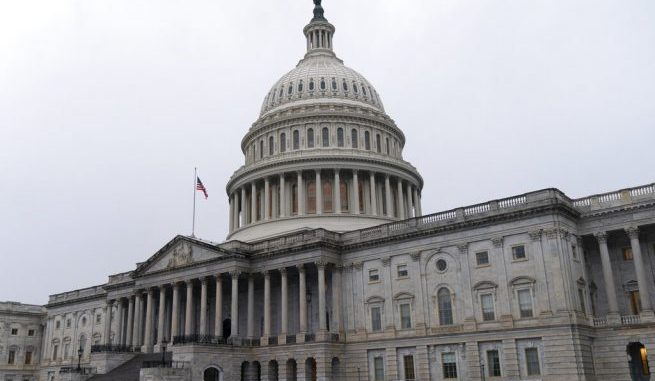 OAN Newsroom
UPDATED 1:38 PM PT – Saturday, December 26, 2020
As the new year approaches, Congress is focusing in on government funding and passing a potential second stimulus check. With many end of the year legislations up in the air, Congress will have a busy week ahead if they want to avoid a government shutdown.
The House of Representatives is set to vote on a standalone bill Monday that would authorize $2,000 in direct checks to Americans in place of the proposed $600. This came after President Trump called the $600 check ridiculously low and asked Congress to revise the bill.
"The $900 billion package provides hardworking taxpayers with only $600 each in relief payments, and not enough money is given to small businesses," President Trump stated.
The President may veto the $900 billion package on Monday if the bill is left as is.
Made many calls and had meetings at Trump International in Palm Beach, Florida. Why would politicians not want to give people $2000, rather than only $600? It wasn't their fault, it was China. Give our people the money!

— Donald J. Trump (@realDonaldTrump) December 25, 2020
If a bill is not passed this week, the government faces yet another shutdown. This would leave the fate of a second COVID-19 relief package unknown.
This week, Congress is also set to vote again on the National Defense Authorization Act. It was vetoed by President Trump earlier this month for failing to include a repeal of Section 230.
Senate Majority Leader Mitch McConnell (R-Ky.) said his chamber will vote on overriding the veto Tuesday. However, President Trump has doubled down on his opposition to the bill, calling it a "travesty." He said he will not stand by and watch the NDAA get passed without reigning in big tech. He called on Congress to "show courage and do what's right."