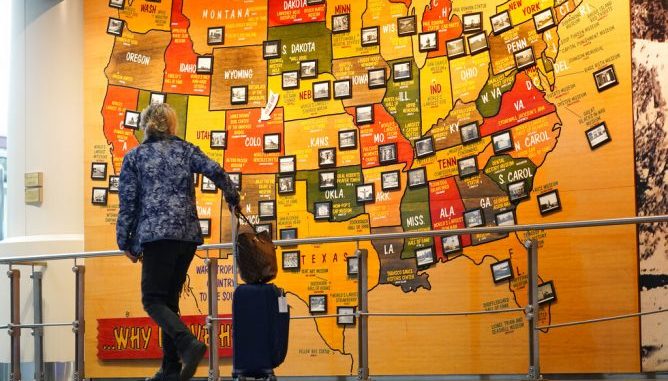 OAN Newsroom
UPDATED 7:05 PM PT – Friday, December 25, 2020
As people packed the airports during Christmas time, air travel hit all-time highs this week.
On Christmas Eve, the TSA said it screened almost 850,000 people at airports across the U.S., which is a pandemic record for air travel.
Although the number of airplane passengers did not compare to pre-pandemic travel numbers, health experts said there is a risk due to the traveling increase.
"Mostly being on the plane, I didn't know how it could be," Kaela Vermeule, holiday traveler, stated. "And actually, it was a little too packed for my liking."
Passengers said the airline they were flying on would not refund their flight, which could be a reason for the packed airports.