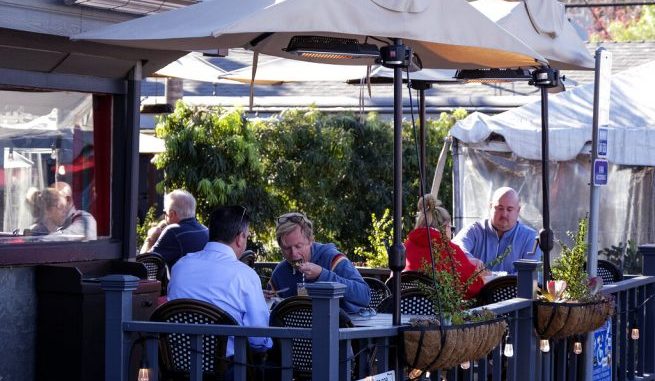 OAN Newsroom
UPDATED 1:30 PM PT – Thursday, December 24, 2020
This week, restaurant owner Noah Blom refused to lay off employees in his Newport Beach restaurants during the holidays. This came as Gov. Gavin Newsom (D-Calif.) imposed a three week lockdown for dining in the majority of the state.
Blom spoke at a 'Save Small Business' rally where he noted we must stand by the people who support us.
"Our job right now is to stand up for others will stand behind us" says small business owner Noah Blom earlier today in Newport Beach at the "Save Small Business" march. Small business owners and residents rallied earlier today at Bob Henry Park pic.twitter.com/rlogTkvqEP

— Jorge Ventura Media (@VenturaReport) December 14, 2020
He explained that people rely on being employed during the holidays to support their family. As a business owner, Blom said he feels he should support their needs.
"During this time, we're here to support our staff. We're here to make sure they have food on their table and presents under their tree for Christmas, and that's why we're staying open," Blom stated. "That's why we're in support of our people, our hospitals and our community. We're not in support of mandates from Sacramento. We'll always take care of our community, that's why we're in hospitality."
Blom added that he has many couples who work for him and laying off multiple family members during the holidays seems "cruel."