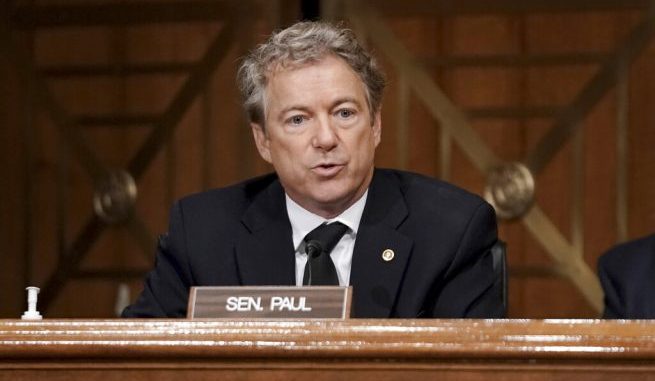 OAN Newsroom
UPDATED 10:30 AM PT – Thursday, December 24, 2020
As Americans struggle to put food on their tables and keep a roof over their head, they can rest easier knowing the Jordanian border is more secure. That's the suggestion from Washington D.C. bureaucrats and lobbyists, who combined a $900 billion stimulus package with a $1.4 trillion omnibus spending bill.
The massive spending bill included $500 million for the Kingdom of Jordan to help enhance their border security and armed forces. It also added $250 million for enhanced border security in Lebanon, Egypt, Tunisia and Oman.
"It really fits into the scheme of things, politicians like it if they're warmongers," former congressman Dr. Ron Paul said. "We just run up the tab, and if the people just want more welfare, we'll just run up the deficit and take it and print it."
Additionally, the bill included $33 million for "democracy programs" in Venezuela and $10 million for "gender programs" in Pakistan.
This comes despite defunding America's border security.
"Congress found plenty of money for foreign countries, lobbyists and special interests while sending the bare minimum to the American people who need it," President Donald Trump said in a statement posted to his Twitter account.
— Donald J. Trump (@realDonaldTrump) December 23, 2020
The bill would spend $35 billion of U.S. taxpayer money for "climate change" interests. It would also provide support to promoting "diversity in the workforce," with a focus on the intelligence community. Additionally, $231 million would be handed to Sudan to help the country pay down its own national debt.
"Free money for everyone. They cry, and yet if free money were the answer, if money really grew on trees, why not give more free money?" Senator Rand Paul (R-Ky.) stated. "Why not give it out all the time?"