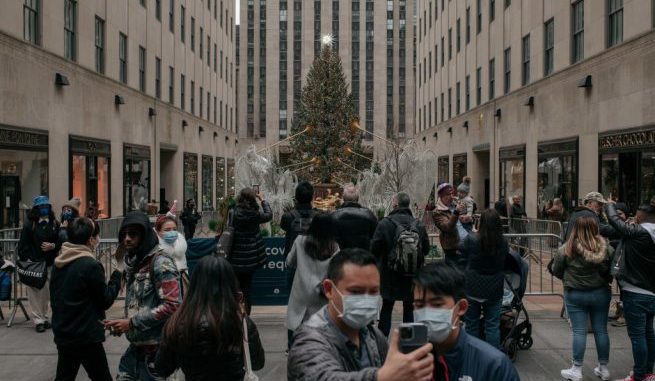 OAN Newsroom
UPDATED 3:10 PM PT – Thursday, December 24, 2020
New York City is looking to crack down on travelers from the United Kingdom.
On Wednesday, Mayor Bill de Blasio announced those who travel from the UK will face home visits from New York authorities to ensure they are adhering to quarantine orders.
The announcement came in response to reports of a new coronavirus strain in the country.
With reports of a new #COVID19 strain in the UK, as of TODAY all international travelers will receive an order to quarantine from @NYCHealthCommr via certified mail. Anyone traveling from the UK will be personally served that order by @NYCSHERIFF.

Learn more: pic.twitter.com/3LgS97jAWR

— Mayor Bill de Blasio (@NYCMayor) December 23, 2020
De Blasio clarified that the enforcement of quarantine orders will be different for those from the U.K.
"When they arrive at the airport, they're going to have to fill out the form notifying us that they are coming into New York City," de Blasio said. "We're going to provide them with that commissioner's order, but then there's going to be a follow-up, direct home visit or hotel visit from the sheriff's deputy to confirm that they are following the quarantine or if they are not, they will be penalized."
The New York City mayor warned that travelers under quarantine will be fined $1,000 for each day they are found disobeying orders.