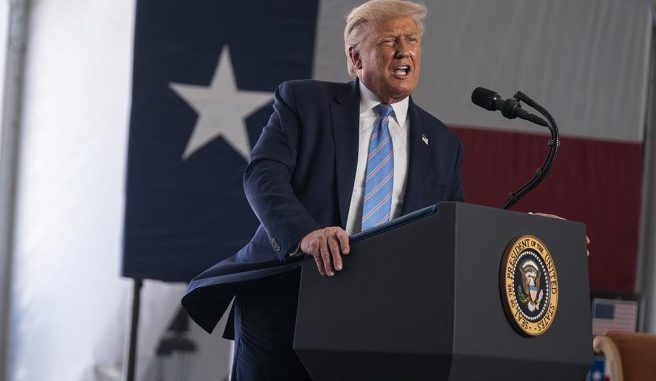 OAN Newsroom
UPDATED 2:10 PM PT – Wednesday, December 23, 2020
President Trump has been doubling down on his fight for election integrity. In a recent statement, he shared with his supporters the latest efforts his legal team have been making to fight voter fraud.
Statement by Donald J. Trump, The President of the United States

Full Video: https://t.co/avKfYctPAD pic.twitter.com/i8IMLhH53Q

— Donald J. Trump (@realDonaldTrump) December 23, 2020
The President explained how Democrats tried to rig the election in their favor, highlighting strange events that were reported at polling stations across the country on election night.
"Lets go back to the night of the election. We won Ohio by a record number of votes," the President explained. "Our nation's greatest political professionals were calling to congratulate me. Overturned the results in state after state."
President Trump said these occurrences allowed Democrat nominee Joe Biden to steal multiple battleground states.
"These ridiculous and one-sided spikes were miraculous enough," he went on to say. "No president has ever lost re-election while making such extraordinary gains across the board. We won by a landslide."
He also slammed the use of absentee voter ballots, explaining that their potential use for illegal activity is unlimited. President Trump ended his remarks by stating the integrity of our election process is at stake, and that Democrats must be held accountable.
"Our elections must be fair, they must be honest," he said. "We cannot allow a completely fraudulent election to stand."
The President's legal team is continuing to fight election fraud. His campaign is filing a new petition with the Supreme Court, hoping to overturn election results in Pennsylvania.