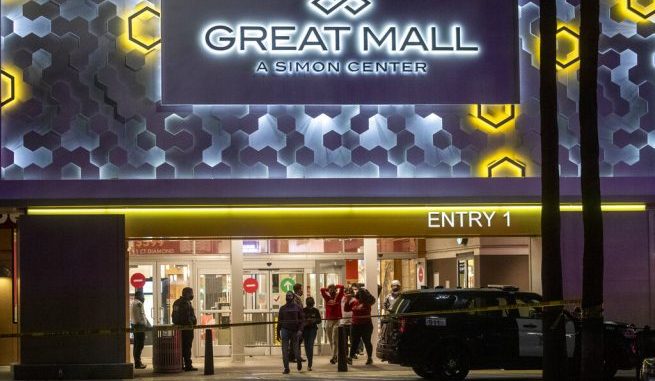 OAN Newsroom
UPDATED 3:30 PM PT – Sunday, December 20, 2020
Separate mall shootings sent shoppers scrambling for safety on one of the busiest shopping days of the year.
Shoppers huddled in stores and hallways in fear for their lives after shots rang out on Saturday evening in a Northern California mall.
According to reports, the shots were fired at the Great Mall in Milpitas, which is just north of the city of San Jose. Police said they're still unclear on the details. They only noted that a man was shot in or near one of the stores in the mall, which triggered a panicked rush for cover and the exits.
Witnesses described the scene as hectic. Police ordered shoppers to shelter in place and went store-by-store in order to clear the mall. After roughly four hours, shoppers were finally allowed to exit. One victim was taken to a local hospital for his injuries.
Police stated they still don't know the motive for the shooting, but have confirmed a 22-year-old San Francisco resident suffered self-inflicted wounds.
In the meantime, about 2,000 miles across the country, another mall shooting sent shoppers running for the exits.
According to reports, two women were captured on video fighting in the Arbor Place Mall in Douglasville, Georgia. The mall is about 20 miles west of Atlanta.
Police said they don't know the reason for the fight, but at some point, shots rang out, which prompted the dash to get out of the building.
"I said 'what happened,' and [a girl] said 'there's a shooting in the mall,'" a witness stated. "A stray bullet could've caught a kid or a family member or something, that would have been tragic."
According to authorities, no one was injured in the shooting and the women were able to escape in the rush. The incident remains under investigation.
Both shootings occurred on the Saturday before Christmas.