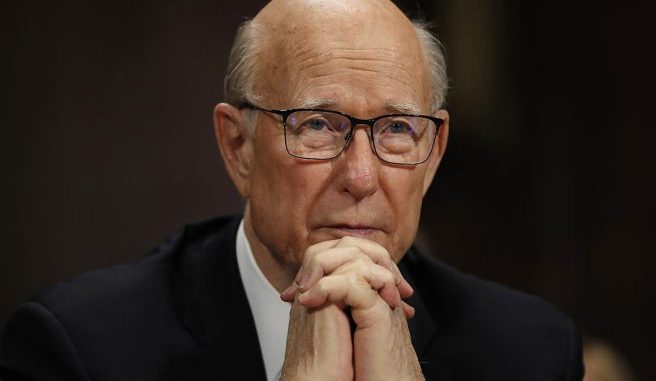 OAN Newsroom
UPDATED 9:50 AM PT – Friday, December 11, 2020
The longest serving member of Congress in Kansas history delivered what he called his "adios amigos speech" on the Senate floor.
In his retirement speech Thursday, Sen. Pat Roberts (R-Kansas) reflected on his life's work serving the American people in Congress. He highlighted some of his work, including championing several farm bills and leading an investigation on intelligence failures ahead of the Iraq War.
His colleagues expressed gratitude for his commitment to the American people and paid tribute to the legacy he's leaving behind in Congress. Fellow Kansas Sen. Jerry Moran (R) thanked Roberts for his commitment to make sure Kansans voices were always represented in government.
"I think it's the time for me to say in return on behalf of all Kansans, thank you for your service to our nation and to our state," said Moran. "Of a life being well lived, you are the example — thank you."
.@SenPatRoberts is a giant of the #Senate who has used his toughness, work ethic and sense of humor to accomplish a lot for the people of #Kansas and the nation.

Pat, I hope you and Franki get a well-deserved retirement and I look forward to continuing to stay in touch pic.twitter.com/Y5dJ0ijlpK

— Rob Portman (@senrobportman) December 3, 2020
While Roberts noted the legislative battles over the years, he largely focused his speech on the possibility for bipartisanship moving forward.
"So as I ride off into the sunset to create a new normal for Franki and me, I will be cheering for the Senate to rebuild the bridges of comity that will create a new normal," he stated. "My colleagues, my time is up — thank you for yours."
Meanwhile, Senator-elect Roger Marshall will take over Robert's seat following his Election Day victory