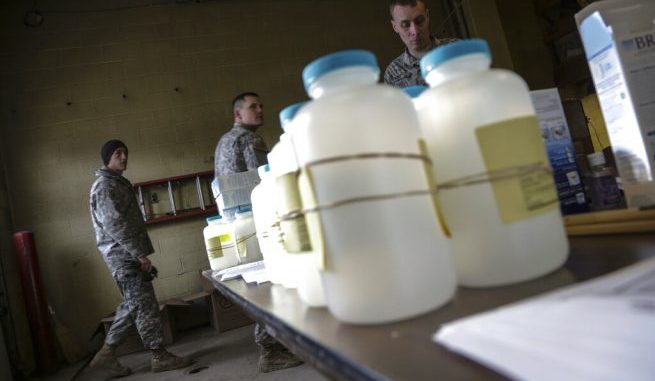 OAN Newsroom
UPDATED 11:17 AM PT – Tuesday, December 8, 2020
Officials in Flint, Michigan said they are making progress in resolving the city's lead contamination crisis. In the press conference on Monday, Mayor Sheldon Neeley and EPA official Kurt Thiede confirmed they have replaced thousands of lead service lines.
"The EPA first provided $100 million in grant funding for water infrastructure improvements throughout the city and the state contributed another $20 million for that effort," Thiede stated. "That money has allowed for the completion of over 26,000 service line excavations, resulting in replacement of over 9,700 lead service lines."
The improvements came in compliance with a 2016 emergency order from the EPA to upgrade the city's water system. The order was issued after the city gained national attention in 2014 when it switched its water source from treatment plants in Detroit to the Flint River.
The move caused dangerous levels of lead to find its way into the water supply. Officials said things are finally starting to look good again for the city.
"We're going through and making sure that we do a thorough check, making sure that no one was missed in having this opportunity to have the lead service lines removed from their homes," Thiede explained. "But right now, we have fewer than 500 before we get to our completion goal."
However, Mayor Neeley warned there is still a lot of work to do.
"Though the technology is saying that we're better, but the psychological impact of having poor water quality for a long period of time still exists," said the mayor. "So, there is still a crisis in confidence and that's not going to be resolved overnight."
Meanwhile, Flint is facing more than 100 lawsuits stemming from alleged damages to thousands of its residents due to the citywide contamination.