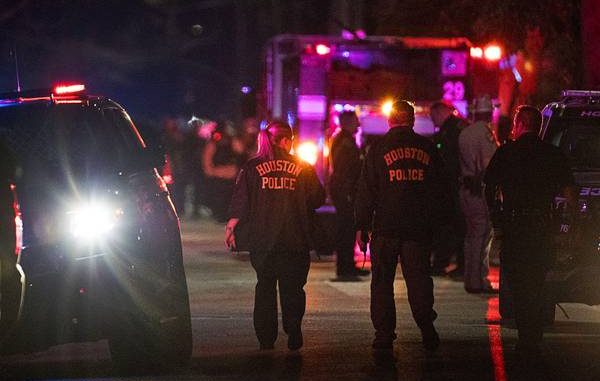 OAN Newsroom
UPDATED 7:44 AM PT – Friday, December 4, 2020
Authorities in Texas rescued dozens of people who were being held hostage in a home in Houston in a suspected human smuggling operation.
Police were alerted to the situation Thursday night after receiving reports of a man running in a neighborhood with just his underwear and yelling that he had been kidnapped. The man directed police to the home where he had escaped.
Upon arrival, authorities found 30 people who were nearly naked inside the home. The victims included 29 men and one woman who said they were being held against their will. Police said they arrested at least three alleged suspects.
Breaking: @houstonpolice pull dozens of near-naked men from house in SW #Houston after a kidnapping call. Neighbors have brought clothes. More info to come #abc13 pic.twitter.com/6YMN83Y7p5

— Jessica Willey (@ImJessicaWilley) December 4, 2020
"I think what the suspects did is undressed and hid among the other people, and so we pulled out the ones that looked clean that still had their jewelry," explained J.D. Torres of the Houston Police Department."Most people were dirty and they didn't have their jewelry, these few people did."
Authorities said the victims were originally picked up near the U.S.-Mexico border and came from countries including Mexico, Honduras and El Salvador. The victims were taken to a local school gym, where they waited for immigration officials.