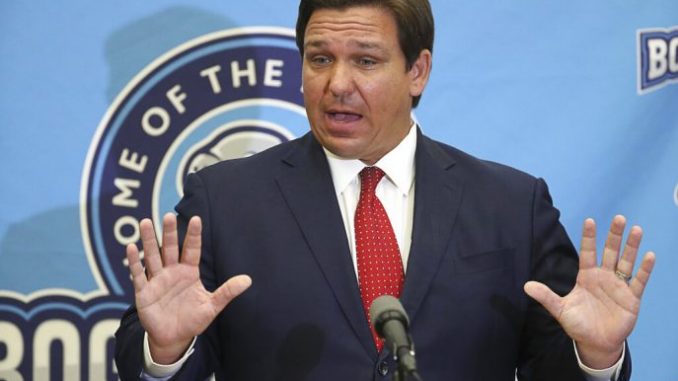 OAN Newsroom
UPDATED 10:19 AM PT – Thursday, December 3, 2020
Florida Gov. Ron DeSantis recently gave an update on his plans for vaccine distribution. He released a video message Wednesday in which he laid out his plans to distribute the first batch of coronavirus vaccines.
DeSantis said because there will be a limited number of doses, the state's priorities will be to treat residents in long-term care facilities first followed by health care workers and people 65-years-old and older.
The Republican governor assured citizens nobody will be forced to take the vaccine once it's available, but it will be strongly encouraged.
"Now, importantly, while we are encouraged and we want to make available the vaccine, no one will be mandated to take the vaccine," he stated. "This will be available, but not mandated."
We anticipate FDA approval over the next few weeks for two vaccines and we will prioritize distribution to the most at-risk populations. pic.twitter.com/PEPLv4Bwaa

— Ron DeSantis (@GovRonDeSantis) December 2, 2020
DeSantis also noted the vaccine was being developed by Johnson & Johnson. He called it "promising" and said he hopes for it to be available by February.
Meanwhile, the Trump administration is planning to make vaccines available to about 20 million people by December.