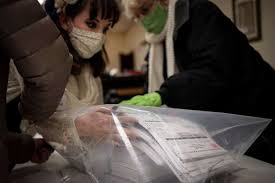 OAN Newsroom
UPDATED 1:02 PM PT – Monday, November 30, 2020
Another Detroit poll watcher recently came forward to detail voting irregularities and fraud committed by Democrat election officials.
According to Detroit Leaks, poll watcher Adam De Angeli personally saw a plan to destroy all provisional ballots to hurt Republican candidates in Michigan, including President Trump.
De Angeli confirmed thousands of ballots were double counted, while ineligible voters could vote and suspicious ballots were all counted in the final tally.
De Angeli said Democrat officials clearly committed fraud, which can only be exposed through statistical and data analysis.